Christopher Newport University teacher-students collaborating with Ambergris Caye educators
Thursday, January 16th, 2014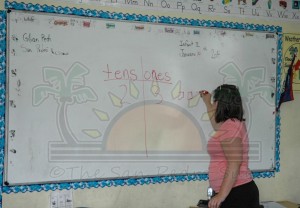 A group of 15 students from the Christopher Newport University (CNU) from Newport News in the State of Virginia, USA are on Ambergris Caye collaborating with teachers. The students are in their final semester in the Teacher's Education Masters Degree program and their visit to Belize is part of their program's requirement. They have been on the island for the past two weeks and are exchanging teaching methodology with teachers at both the primary and secondary school levels.
The students are being led by Professor Rita Kohr and Doctor Judy Pantelides, both professors at the US based university. When speaking with The San Pedro Sun, Professor Kohr indicated that they are happy that their teacher students are able to partner with Belizean teachers and share ideas. "We are with a class from CNU which teaches cross cultural education in that we learn from other countries and other countries can learn from us. What we do every year is that we come and work together in the classroom, bringing new strategies that we've learned. We share with the Belizean teachers and also work with the children and we in turn learn from them. Teaching now requires us to share and learn new ideas. It is a very effective way of learning from each other," said Professor Kohr.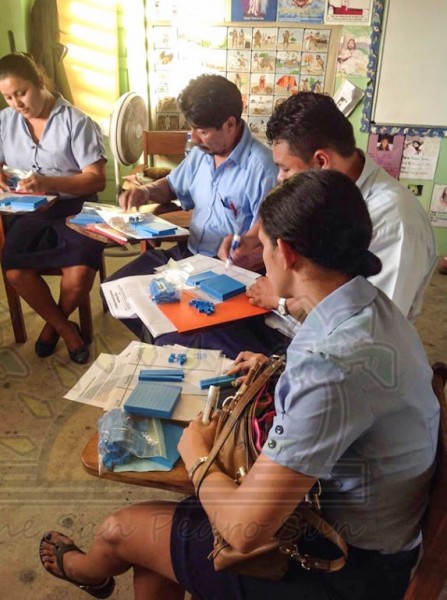 The teacher students were divided into two groups, a group of five working at the San Pedro High School and the remaining ten are partnering with teachers at the San Pedro Roman Catholic (SPRC) School. "This year we are working with an emphasis on positive classroom management and our teachers are using behavior charts, tallies and stickers to reward the students that follow directions and instructions. We are also using base ten materials which are concrete materials used to teach Math rather than the paper and pencil," explained Kohr in speaking about the work the students are involved with at the SPRC School.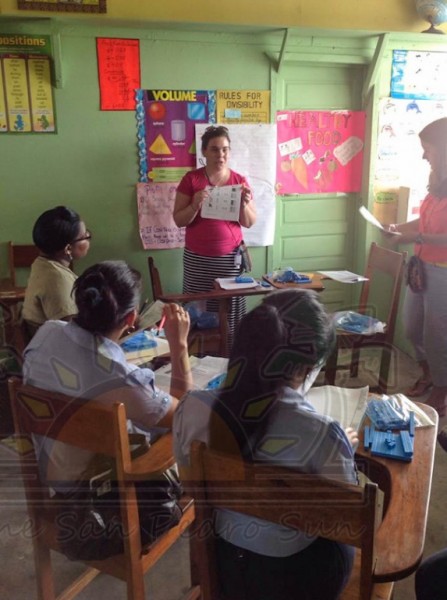 Professor Kohnr said that teacher students that are in Belize have prepared since fall, and while they are not evaluated, it is a requirement as part of their student journals. They are also mentored while applying various teaching techniques in the classroom.
While in Belize they participated in two different workshops with both the primary and secondary school teachers. The CNU has been sending their teacher students to Ambergris Caye for over four years and they get to interact with teachers, students and the community for two weeks while in the country.
Follow The San Pedro Sun News on Twitter, become a fan on Facebook. Stay updated via RSS