Ambergris Caye Starfish Summer Camp is set to go!
Monday, July 6th, 2015
Now that school is over, summer camps are taking place across the island and for the second time, the extra-special Ambergris Caye Camp Starfish is back! The camp caters to children with disabilities both mental and physical. Dalia Alamilla, one of the camp organizers stated that everything is ready for the camp, which will start on Monday, July 27th and run for two weeks at the Lion's Den.
After an excellent turn-out and support at last year's Camp Starfish, it was imperative to hold another this year. The main purpose of the camp is for children with special needs to have some fun." Every summer we see people having summer camps for children and those with special needs, due to their disabilities are not able to participate. So we designed the camp to offer support to them, while also assessing the children with special needs on the island," said Alamilla.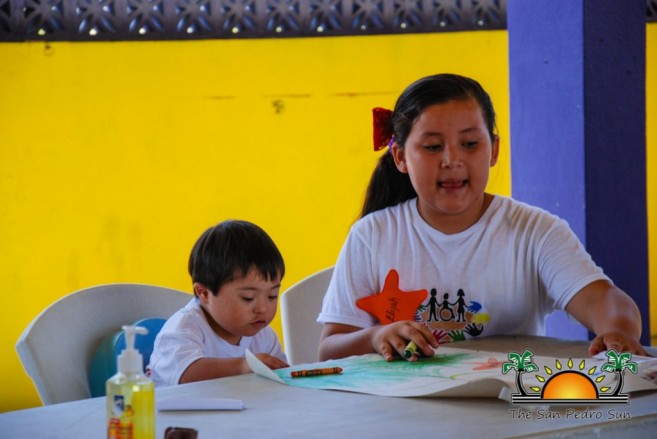 This year's camp activities will include sessions of coloring, singing, dancing, arts and craft, all sorts of table games and even outdoor activities. Alamilla stated that this year will see volunteers coming from the United States to assist with the camp. "We have twelve volunteers; these are students who are majoring in Special Education vocation. They will be planning a curriculum and even bringing the necessary stationeries for the camp," said Alamilla. Camp Starfish is expecting to cater to 20 children at any given time during the camp, and parents can start making plans to have their children participate in this fun event. "We encourage all parents of special-needs children to try and participate in the camp. There will be a registration day at the Lion's Den, which we will announce soon. During the camp, we pick up the children from their home, bring them to the camp and then take them back home, so parents don't have to worry about transportation," stated Alamilla.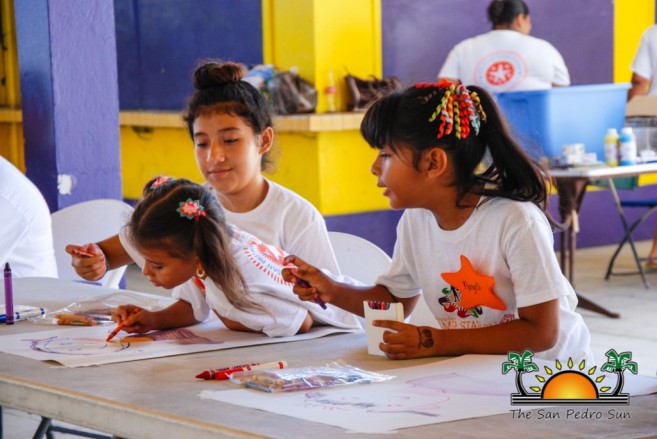 Camp Starfish will also offer a night session for parents at the San Pedro Town Library, which will be led by the volunteer students. The sessions will provide counseling for parents; educating them on their children's disabilities so they can better understand and tend to their needs.
The camp is free of charge, and there is no age limit for attendees and there will be a nurse present for the duration of the camp. Organizers call on the community's support to help make this another successful summer camp. Teachers and high school students are encouraged to volunteer, businesses and restaurants are kindly asked to once again donate snacks for the camp's break sessions, any form of donation is welcome. "We will be sending out letters to various establishments asking for their assistance with the snacks that we will provide to the children at the event. Apart from the educational part of the camp, we want these special children to have fun and a true experience of a fun filled summer camp," ended Alamilla.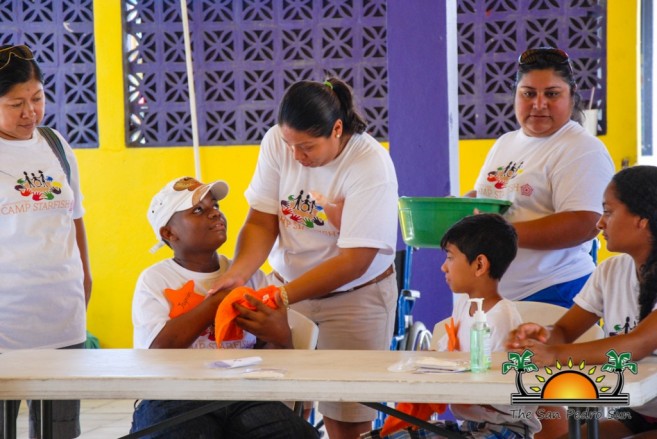 For more information or to make a donation please contact Dalia Alamilla at 662-7880 or Dianela Hancock at 668-4819.
They thank everyone who has supported Camp Starfish in the past, and look forward to a successful Camp 2015!
Follow The San Pedro Sun News on Twitter, become a fan on Facebook. Stay updated via RSS