SPHS Drama Club works on presenting 'Our World IX: Shadows' play
Friday, November 20th, 2015
Larry and Debbie Heimgartner have created yet another skit for the San Pedro High School (SPHS) as part of the 'Our World Project'. The piece called 'Our World IX: Shadows' was written by Larry Heimgartner and touches on issues such as divorce, depression and suicide. The Heimgartners, who have been visiting Ambergris Caye for several years and working with SPHS to promote creative arts, were at SPHS on Tuesday, November 10th where eight students presented the first showing of the play to a small audience of alumni and teachers.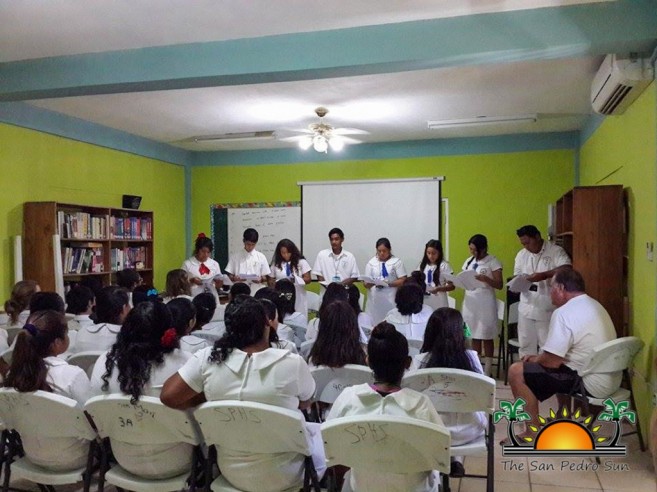 The students selected to perform the 'Our World IX: Shadows' piece included Elina Palma, Rashawn Gonzales, Bessy Gongora, Eddie Jackson who did a depression monologue, Marthalicia Vasquez who presented a divorce monologue, and Giselly Rodriguez, Ilynn Camal and Yasir Roberts who presented a monologue on suicide.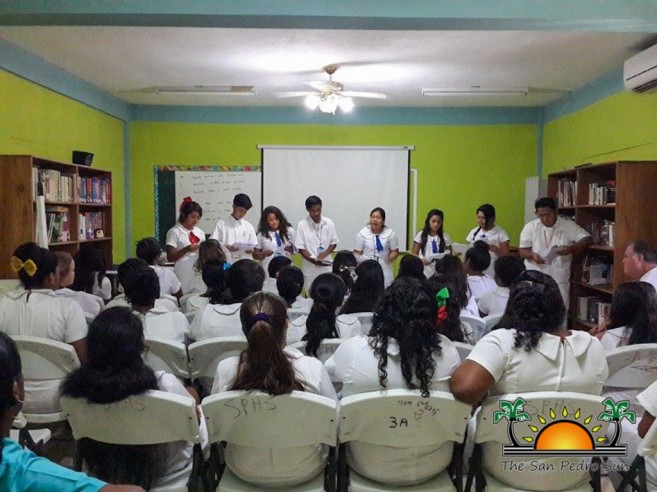 The play was written specifically for SPHS, because of the prevalence of such issues amongst the student population. "As the school counselor, I believe that education through the creative arts is a very effective way of providing students the opportunity to speak out, and most importantly, to assure students that they are not alone in the issues that they are facing," said SPHS counselor, Alexis Guerrero.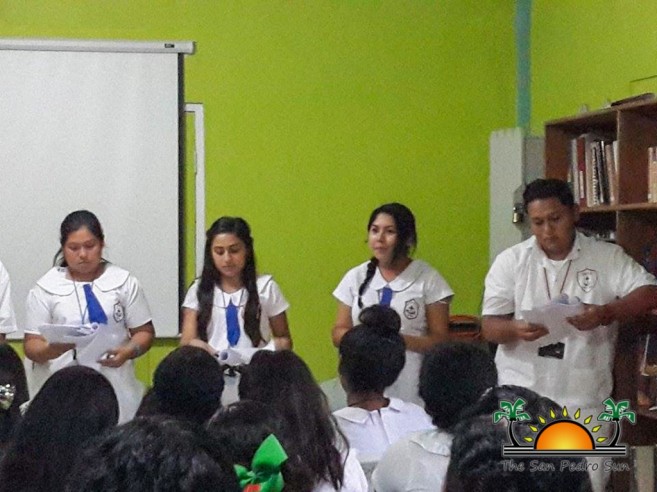 So far, the students are still perfecting the play, so it has not yet been presented to a larger public audience. "The goal is to perform this play for more students, and in the longer run, also for the community. Our students continue to work to be able to perform the play completely independent of their on-hand scripts. Once we are successful at this, we will be inviting community members to appreciate in this truly powerful play," said Guerrero.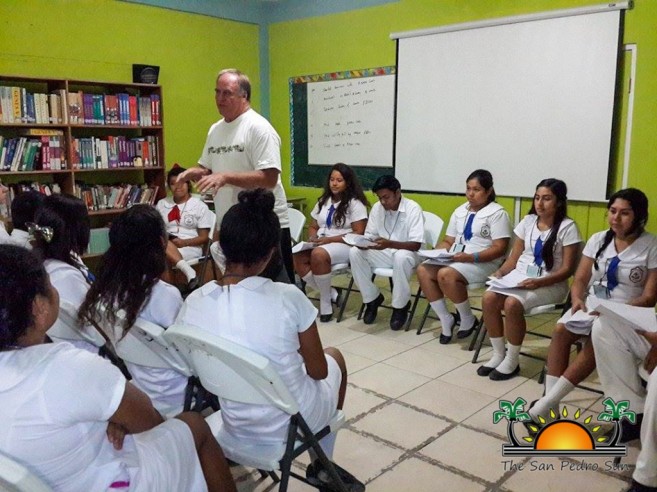 SPHS would like to thank the Heimgartners for creating such a powerful and meaningful piece for the Drama Club.
Follow The San Pedro Sun News on Twitter, become a fan on Facebook. Stay updated via RSS