Presenting the 2016 Island Academy graduates!
Thursday, June 2nd, 2016
As the school year comes to a close, The Island Academy (TIA) was the first to hold their graduation ceremonies. On Friday, May 27th, TIA celebrated their 21st commencement exercise, with a total of six graduates. They proudly marched center stage to the sound of Pomp and Circumstance, awaiting their Primary School Diplomas. The graduates were: Natalie Winger, Cody Romsa, Mariano Calderon, Mia Gonzales, Lucy Verralls, and Ethan Ancona.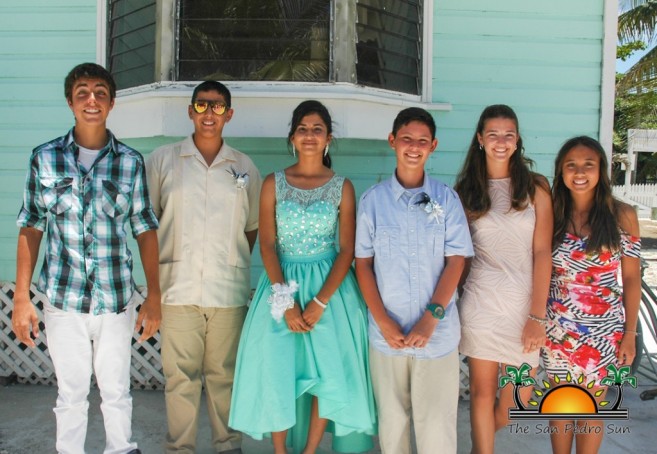 The ceremony was held at the TIA campus, where students, family and friends of the graduates gathered to celebrate the student's academic achievements. Founder of TIA, Lady Dixie Bowen, gave a short speech to formally welcome the audience.
Before the graduation ceremonies, teachers awarded top students from each grade level from Infant One to Standard Five, in various categories that included: remarkable reader, creative writing guru, citizenship, and excellence in academic subjects.

All six graduates then gave heart-warming speeches that reflected their time at TIA. The graduate speeches mirrored moments that highlighted challenges, funny memories, friendships, and hard work. They all extended their appreciation to Lady Bowen, their teachers, and thanked TIA for molding them into the students they are, and for preparing them for secondary education.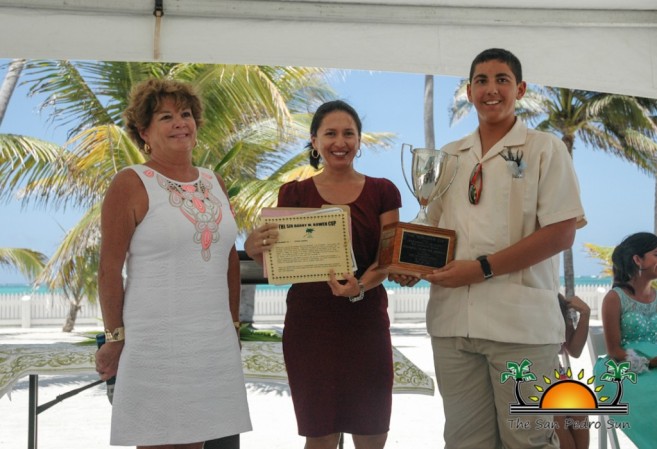 Standard Six Teacher, Barbara Ancona, had the honor of issuing certificate awards to the graduates. Lucy Verralls won the citizenship and creativity award. The most-improved award went to Natalie Winger. Cody Romsa took one of the most athletic awards, while the young-author and other most athletic award went to Mia Gonzales. The recognition for most outstanding student in all academics went to Mariano Calderon.
The Sir Barry Bowen Cup is awarded annually by the staff and teachers to a student who is selected as an outstanding representative of high personal standards, humanitarian values, dedication to citizenship and education. Ethan Ancona was the winner of this prestigious award for 2016. He thanked Lady Bowen, classmates, and his teacher for allowing him to guard the trophy until next year.
Lady Bowen then invited Wilema Gonzales for a few final remarks, which included a positive message to the graduates. Afterwards, the graduates were called on stage to receive their diplomas, while the audience applauded the 2016 TIA graduates.
The audience also honored Teacher Barbara Ancona, as she decided to pursue other endeavors after 11 years of dedication to TIA. She will be missed by many. The San Pedro Sun joins the entire community in wishing the TIA 2016 graduates all the best in their future academic career.
Follow The San Pedro Sun News on Twitter, become a fan on Facebook. Stay updated via RSS