San Pedrano Michael Del Valle is called to the Bar Association of Belize
Wednesday, January 17th, 2018
On Thursday, January 11th, the community of San Pedro Town was honored when San Pedro resident, 28-year-old Michael Del Valle was officially called to the Bar Association of Belize. The organization comprised of Attorneys-at-Law, Judges and Magistrates welcomed Del Valle who is now licensed to practice law in Belize.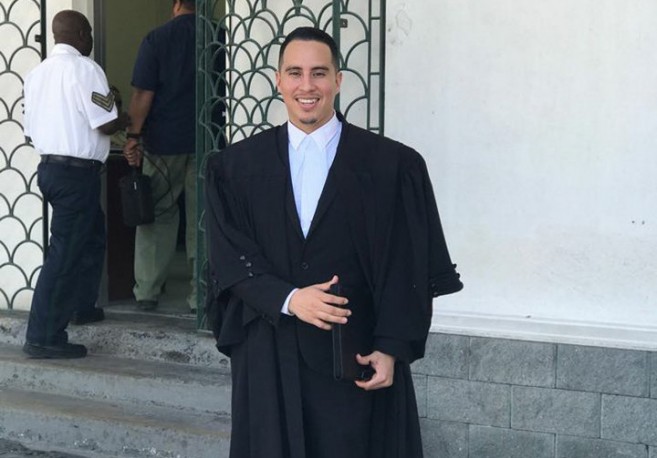 Del Valle shared that his passion to venture into the law profession was mainly to help people and make a positive impact on his community. He walked The Sun through his ladder of success and mentioned that after completing his studies at Lydia's Institute of Fine Education on the island, he attended the San Pedro High School from where he graduated with high honors. Following his secondary studies, Del Valle went on to get an Associate Degree in Environmental Science from the Saint John's College in Belize City. But his love for law drew him to pursue a degree in Paralegal Studies, which he obtained from the University of the West Indies (UWI) open campus in Belize City on July 1, 2012.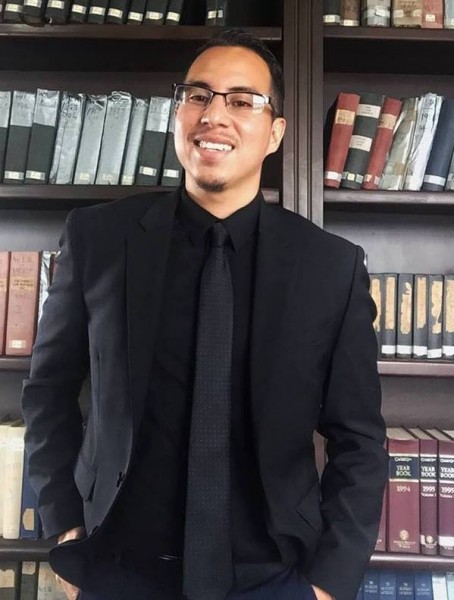 During his time at UWI, Del Valle met a couple lecturers who encouraged him to further his studies in law at the UWI central campus in Barbados. Del Valle did just that and headed to the Caribbean island nation where he completed a Bachelor Degree in Law on July 1, 2015. The final step required to practice law in Belize was achieved when he obtained a Legal Education Certificate from the Norman Manley Law School in Jamaica on September 30, 2017. Upon his return to Belize, he prepared his application to the Bar Association of Belize. Del Valle explained that in order to be accepted the application form was filled out by a senior attorney, which is then submitted along with two affidavits from other senior attorneys. Based on the submission, the candidate is then called to be part of the Association.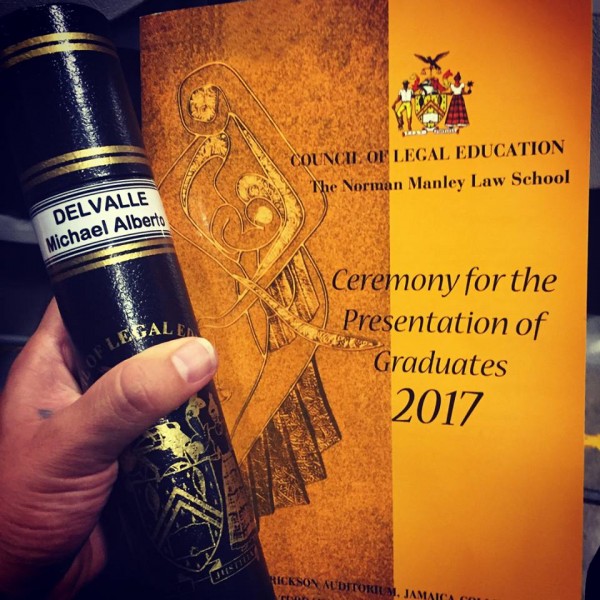 On his official swearing-in, he shared a few remarks. "I would like to thank my San Pedro community, who continually open its heart and offered me invaluable advice. I have learned many lessons from the people in San Pedro, which I have used throughout my life. One thing that I take from my community is that I always remain humble and never forget where I came from," Del Valle said.
In addition, he added that at the moment is looking forward to working with the government, particularly at the office of the Attorney General to get the experience. In the future, Del Valle is looking forward to opening his own Law Firm on the island as he believes a home-based firm is needed.
Del Valle encourages anyone on the island with high aspirations to never give up, especially if there are difficulties. "I recommend anyone to work hard in what they believe and don't let anyone discourage you from what you want to achieve in your life," he said.
The San Pedro Sun joins the entire island community in congratulating Michael Del Valle on his meritious achievement.
Follow The San Pedro Sun News on Twitter, become a fan on Facebook. Stay updated via RSS