The island's standard six students sit second part of PSE
Friday, May 4th, 2018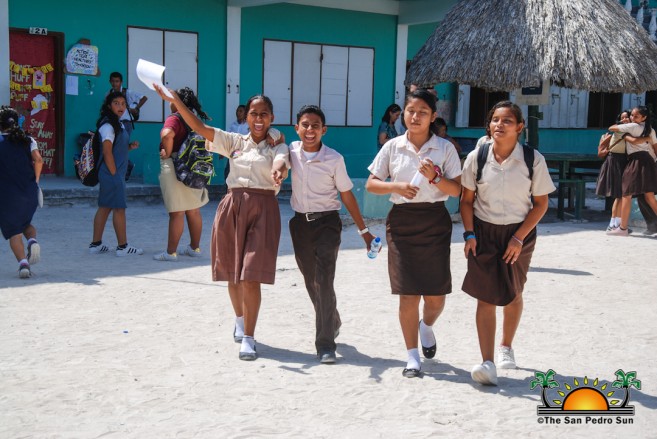 The second phase of this year's Primary School Examination (PSE) exam took place on Friday, May 4th, and saw hundreds of Standard Six students from across schools on Ambergris Caye and Caye Caulker sitting the exam at the San Pedro High School. The second part of the PSE tested students in Mathematics and Social Studies.
The exam started at 8AM, and at 2PM the school's buzzer signaled the ending of the 2018 PSE testing. Many students were relieved to be done, happily heading to the school gates to meet their teachers or parents. Several claimed that the exam was not as challenging as they thought it would be. Evan Vernon of the San Pedro Roman Catholic Primary School told The San Pedro Sun that the exam was very easy. "My teachers did help me a lot, that is why I did not feel that it was so complicated," he said.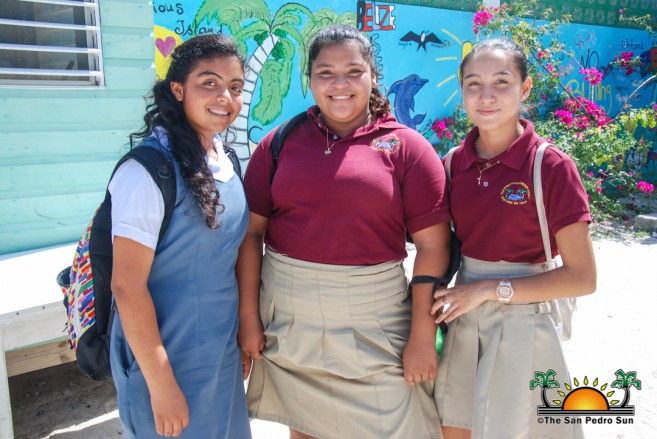 Joshua Lopez of Holy Cross Anglican School stated that he studied hard and received lots of support from his parents. "Mathematics was the most difficult one, but I am sure I did well," Lopez said. Ashley Wallace of Isla Bonita Elementary School indicated that mathematics was the most challenging test for her. "It was too complicated," she said. However, she thanks her parents and tutor who assisted her a lot in preparing for the PSE.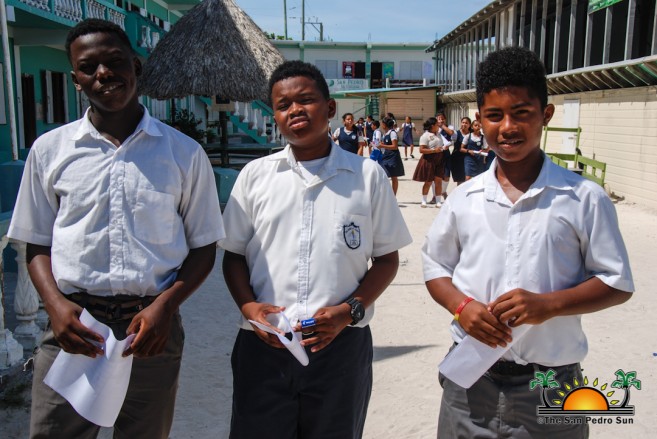 Samantha Garnett of Caye Caulker Roman Catholic School also indicated that mathematics was her challenge, but she was satisfied with her performance in the test. "Math was very complicated, but Social Studies was pretty easy," said Garnett. "To the students that will take it next year, I want to tell them to study, study a lot and don't miss the PSE classes that teachers provide before the day of the exam."
A total of 80 students from San Pedro Roman Catholic Primary School, 61 from New Horizon Seventh Day Adventist School, 10 from Ambergris Caye Elementary School, 60 from Holy Cross Anglican School, 15 from La Isla Bonita Elementary, 10 from the Island Academy and 29 from Caye Caulker sat the PSE.
According to District Education Officer Odelia Caliz, the number of students taking the exam dips every year. She believes that this may be due to the fact that Ambergris Caye has a moving population. "People might come here for a few months and then return to the mainland, which reflects in the schools' population at the end of the school year," said Caliz. She commended all students who took the exam and wishes them the best.
The results of the PSE are scheduled to be released the first week of June.
Follow The San Pedro Sun News on Twitter, become a fan on Facebook. Stay updated via RSS