San Pedro schools and students honored for outstanding PSE performance
Thursday, June 21st, 2018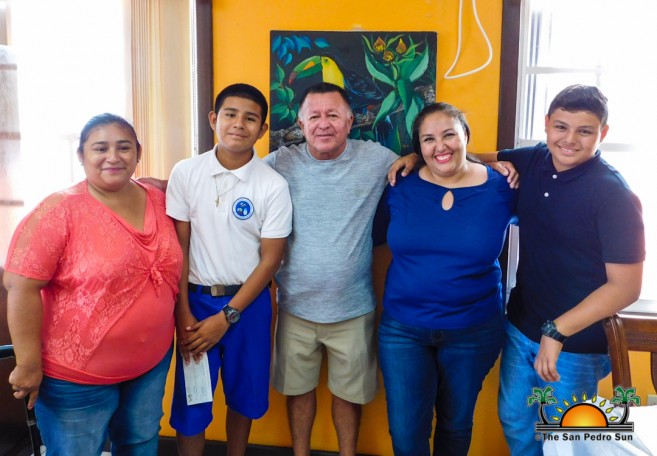 Belize Rural South (BRS) Area Representative Hon. Manuel Heredia Jr. awarded the top two students from Belize Rural South for their outstanding performance in this year's Primary School Examinations (PSE) on Thursday, June 21st. 12-year-old Bryan Roca from San Pedro Roman Catholic School (SPRCS) scored the highest marks (92%) in San Pedro Town and 12-year-old Enrique Navarrette from Caye Caulker Roman Catholic School who scored the highest in Caye Caulker (82%). Both students received a check for $500 to assist them in their school expenses as they further their education.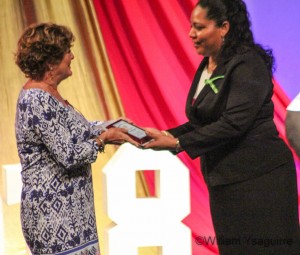 On Tuesday, June 19th, two San Pedro schools, and outstanding students were also honored at the Ministry of Education's Annual PSE national awards ceremony at the Bliss Institute for Performing Arts in Belize City.
SPRCS' Roca received an Award of Excellence for placing 14th among the top 25 students who sat this year's PSE, and also received a 1st Place award for the best performance in the Science portion of the exam. Matthew Bradley from SPRCS also received an award for his outstanding performance in Social studies. Gabrielle Knox of The Island Academy (TIA) achieved the third best performance nationwide in Social Studies but was not present to receive her award, so her principal, Lady Dixie Bowen accepted the award in her stead.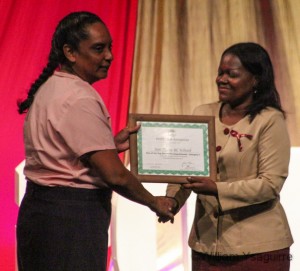 The Ministry also awarded Certificates of Recognition to the top performing schools, and SPRCS was awarded for the eighth best performance among Category 1 schools (more than 50 students sitting the PSE). TIA's Lady Bowen also received a Certificate of Recognition for her school's 2nd place performance among the Category IV schools (7 to 15 students sitting the PSE).
Deputy Prime Minister and Minister of Education Hon. Patrick Faber also presented Certificates of Excellence to all top 25 students who sat the PSE, and certificates of achievement to the top 10 students of each district. Proud father Prime Minister Hon. Dean Barrow joined his daughter Salima Barrow and the other top 25 students in a group photo session at the close of the ceremony.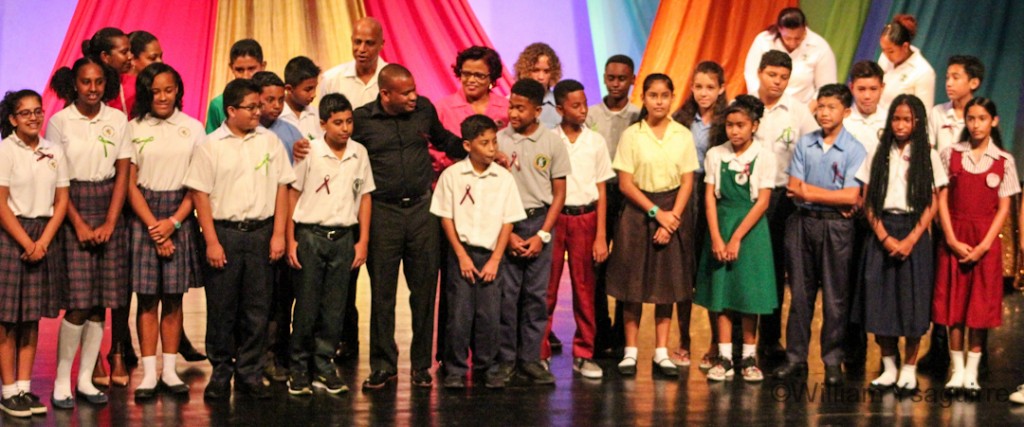 The San Pedro Sun congratulates all students for their effort and wishes them the best in their future endeavors.
Follow The San Pedro Sun News on Twitter, become a fan on Facebook. Stay updated via RSS