Island students return from diving summit in Roatan, Honduras
Thursday, July 19th, 2018
At the start of the 2018 Kids in Action Diving Summer Camp on Monday, July 16th, four past graduates shared their experience at the youth diving summit in Roatan, Honduras. Alyssa Martin, Liandra Bowden, Ixchel Mejia, and Joshua Requena represented the island well at the event known as the National Association of Black Divers Youth Education Summit (NABS/YES), which took place from June 29th to July 7th at the Turquoise Bay Dive and Beach Resort in Roatan. They engaged in scuba classes, orientation on lionfish, coral restoration, underwater photography, mangrove conservation, navigation and deep dives among other activities.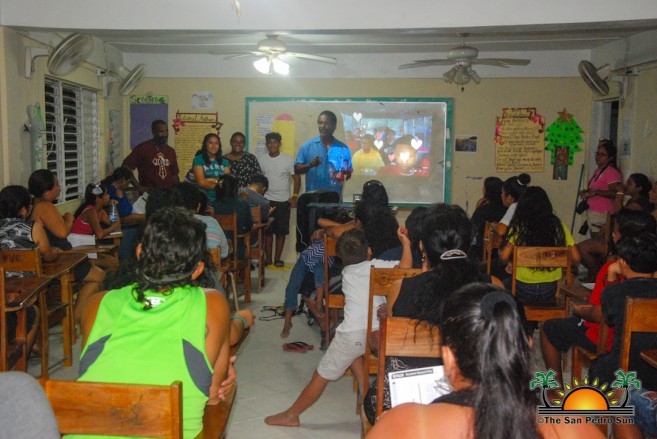 The Belizean group was accompanied by chaperones Everette Anderson, chairman of the San Pedro Tour Operators Association, and one of the senior dive instructors at Ramon's Village Resort dive shop, Adolfo Ayuso. Martin, Bowden, Mejia and Requena, all shared that the trip was an experience of a lifetime. Not only did they make new friends, but they also learned more about diving and the marine environment.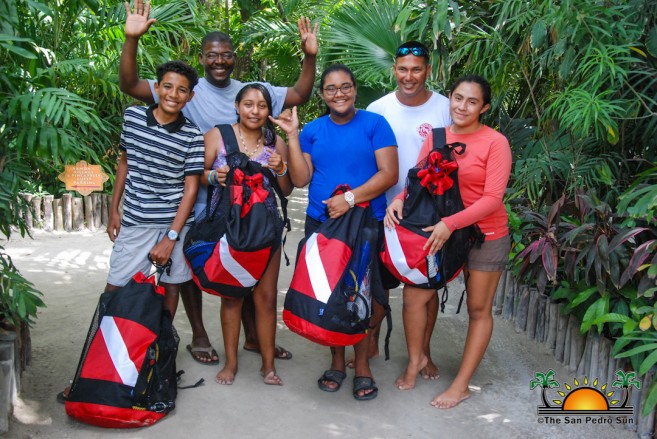 The NAB/YES started with water -skill evaluations, which included a 200-meter swim and 10- minute water tread. Participants completed their check-out dive requirements and non-divers were introduced to 'Discover Scuba.' There were also two daily tank dives, a night dive, introduction to coral restoration that included an afternoon dive at the coral restoration nursery site for cleaning and an out planning site dive where participants put their newly learned skills to work. Participants at the Summit also received their lionfish certification.
According to NABS/YES organizers, all participants did an outstanding job on daily fish identification surveys. All participants also completed underwater photography, navigation, peak and buoyancy, along with a deep dive and a training on appropriately use of the lift bags. The event included two community programs, consisting of beach and underwater clean-ups. An ongoing project to design and build Remotely Operated Vehicles (ROV), also kept everyone busy. At the end of the week-long summit, two ROV's were completed and successfully launched underwater. On the last day of the NABS/YES, a freediving class taught young divers the basics of freediving and rescue maneuvers.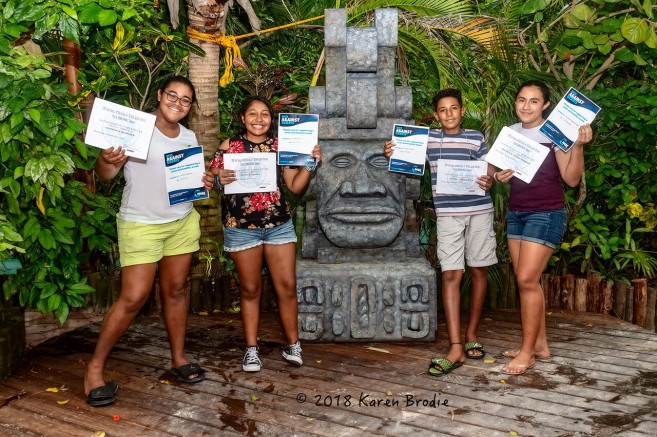 The Belizean participants were awarded for their outstanding performances. Joshua Requena received his certificate in Master Navigation, while Liandra Bowden was awarded for her outstanding endurance. Alyssa Martin and Ixchel Mejia were recognized for best buddy team members.
Organizers of the annual summit deemed it a great success and plans for NABS/YES 2019 are already underway. The upcoming Summit is taking place on Ambergris Caye between June and July of 2019.
Follow The San Pedro Sun News on Twitter, become a fan on Facebook. Stay updated via RSS