Literacy Day celebrated at SPHS
Wednesday, September 12th, 2018
Belize observed International Literacy Day on Friday, September 7th under the theme "Literacy and Skills Development." Annually celebrated on September 8th, Friday's event served as a reminder to those who gathered at the R.A. Nuñez Auditorium that reading is a fundamental block in life. Organized by the Ministry of Education, the Education Office in San Pedro and the San Pedro Town Library (SPTL), Literacy Day at SPHS saw a brief ceremony and skills showcase.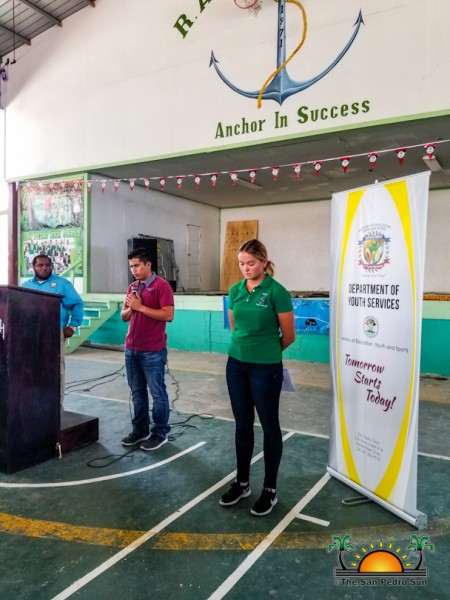 By incorporating community engagement, organizers hoped to show the Standard Six and high school students how skills can be developed through literacy. Kyle Miller of the Department of Youth Services, alongside SPHS student Faith Noel, hosted a brief ceremony which included the singing of the National Anthem, a prayer by Guillermo Rodriguez, and warm welcome by the SPTL's Eden Velasquez. Associate Editor of The San Pedro Sun Mary Gonzalez then read a storybook to the gathered audience, followed by special guest speaker Gabriela Nuñez.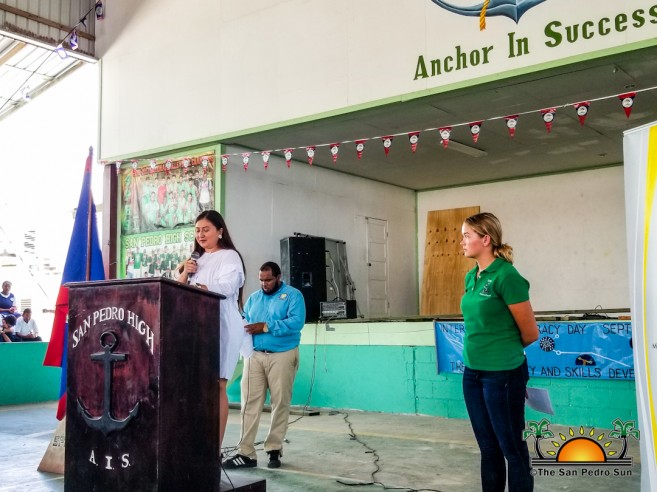 As the owner of Gamma Nutrition, Gamma Bites and Gamma Kids, as well as Gaba's Studio, the ambitious young entrepreneur shared how literacy molded and developed her passions, leading her to the success she is experiencing now as a business owner. Nuñez encouraged each person gathered at the event to think about what makes them happy and visualize using that activity to create a bright future.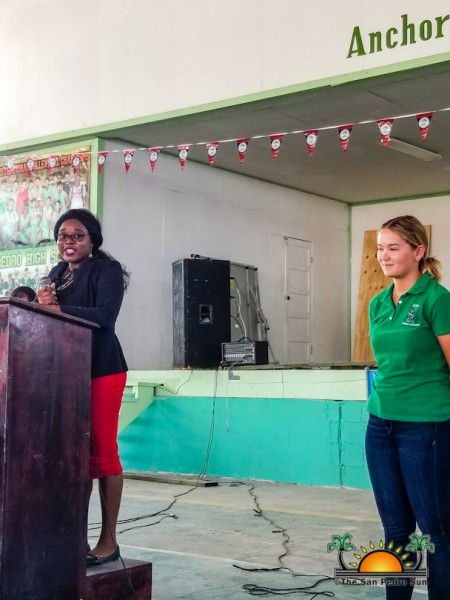 An SPHS student then took to the podium to share how he has worked odd jobs to help pay for his schooling, encouraging his classmates to appreciate the gift of education. Education Officer Odilia Jacobs thanked everyone who participated in the ceremony, and she encouraged the Standard Six students to take in the various booths set up by businesspeople to showcase skills and entrepreneurship.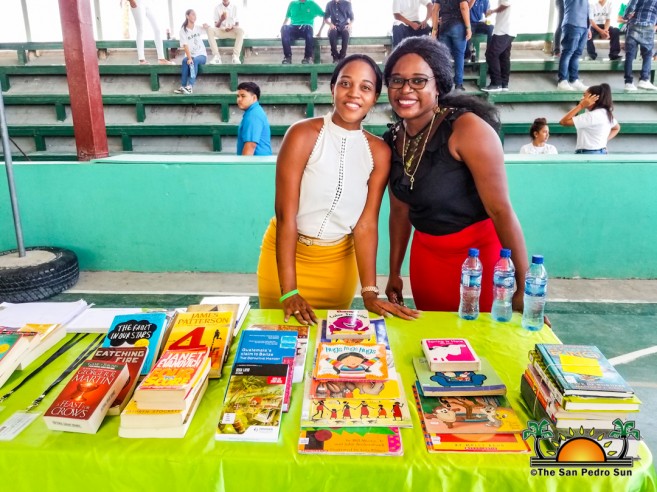 Guillermo Rodriguez was on hand with his guitar, demonstrating the value of reading and writing for songwriting and singing. Emily Jacobs, baker, taught eager children how to follow instructions to decorate cakes. Michael Cain of Blue Heaven Dives showed students how to use dive equipment, explaining that reading the gauges properly means everything when underwater.
The SPTL also had a display of books, and children eagerly gathered around to peruse them. James Mellow, woodcarver, shared a few secrets of the trade, including the proper mixture of wood oil to cure and bring out the shine in his wood art. Mr. Francisco Carmona of FC's Aluminum shared how reading and design can take one from simple welding projects to big designs like golf cart parts and even the actual auditorium where the activity was being held. Students certainly were able to grasp the concept of communication, enthusiasm, professionalism, and teamwork through the various showcases. Kudos to the organizers for another successful Literacy Day!
Follow The San Pedro Sun News on Twitter, become a fan on Facebook. Stay updated via RSS