Keller Williams Kids Can Quantum Leap seminar hosted in San Pedro Town
Wednesday, October 24th, 2018
On Saturday, October 20th Keller Williams Kids Can (KWKC) held its Quantum Leap (QL): A World Changer Mindset international session at the Banyan Bay Conference Room from 9AM to 4PM. The 21 young people over the age of 18 attended the empowerment which aimed to inspire big thinking, model wealth, building and instilling a passion for generous giving. The session was facilitated by Macarena Rose of Belize Inland and Island Properties, Diane Griffin of Griffin Properties Michigan and Kate Corrigan from Keller Williams Real Estate.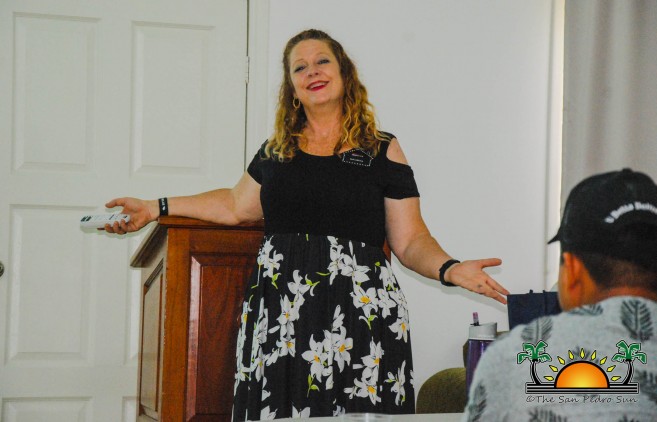 Through personal stories, thought-provoking examples, and proven models, QL instructors helped students unearth their personal mission and begin living a life of intention. QL is powered by Quantum Leap, a productivity and life lessons course developed by Gary Keller, Founder of Keller Williams Realty International. Though taught to Keller Williams associates, it has nothing to do with real estate. It's all about bringing clarity to one's purpose to maximize productivity and reach your full potential.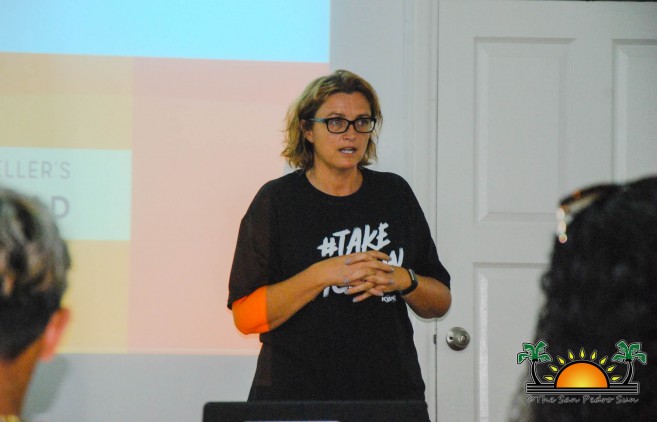 Keller, a successful real estate entrepreneur and co-founder of Keller Williams Realty (KWR) in the United States and now here in Belize, created the educational non-profit organization 'KWKC.' Designed to inspire young adults to reach their maximum potential and help them create powerful habits that allow them to live a life of intention, Keller's course provided a wealth of information for island youth. Through QL, students are empowered to achieve what they want in life. Many QL graduates go on to start their own businesses, some pursue higher education in light of their new goals, and others leave eager to focus on accelerating their professional growth. Most importantly, the curriculum equips every student with simple yet powerful tools to make better decisions, move past obstacles, and increase their productivity in all areas of life.
Organizer and Coordinator Kate Corrigan is happy with the turnout of the event and believes this session will be beneficial to all the attendees. "My fellow instructors and I were honored to be able to spend the day with such an amazing, bright young group of individuals, all on different paths and in different stages of their relationships and careers. KW Kids Can designed this course specifically to help these individuals create a mission in life and equip them with the tools to achieve it. It was amazing to see the focus and change happen before our eyes. I cannot wait to see where these guys will be in the next few years," said Corrigan.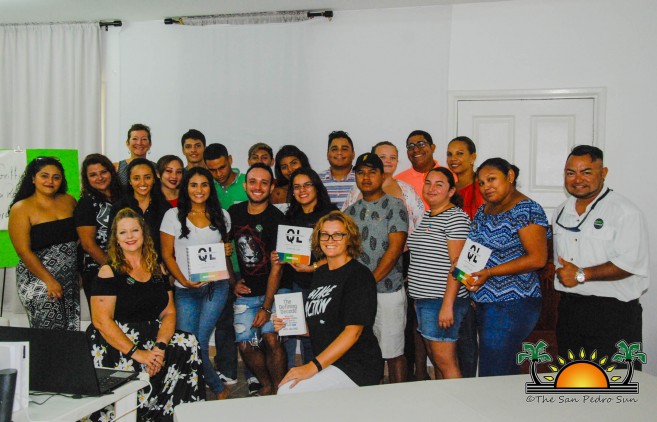 This event would not have been possible without the generous support of sponsors. KWKC team and coordinator Corrigan would like to thank the following: Atlantic Bank International, Belize Caye Investments, Pier 366, Banyan Bay, Juice Dive, Caye Coffee, Susan Zell Watts, The Belize Chocolate Company, Hidden Treasure, Casa Picasso, Nook Restaurant and Bartique and Front Street Keller Williams. For more information on KWKC or interested in attending the next QL you can contact Corrigan at 632-4102 or email her at [email protected].
Follow The San Pedro Sun News on Twitter, become a fan on Facebook. Stay updated via RSS