ACES inaugurates new building with three classrooms, conference room and kitchen
Wednesday, October 31st, 2018
Ambergris Caye Elementary School (ACES) inaugurated their new two-story building during a ribbon cutting ceremony on Wednesday, October 24th. The new facility is equipped with a classroom and conference space in the upper floor, along with two classrooms and a kitchen/cafeteria on the ground level. Witnessing the unveiling of the new educational facilities were Mayor Daniel Guerrero, Area Representative Honourable Manuel Heredia Jr., former ACES Principal and now Education Officer Odilia Caliz, among other invited guests, all who have made contributions to the school's growth.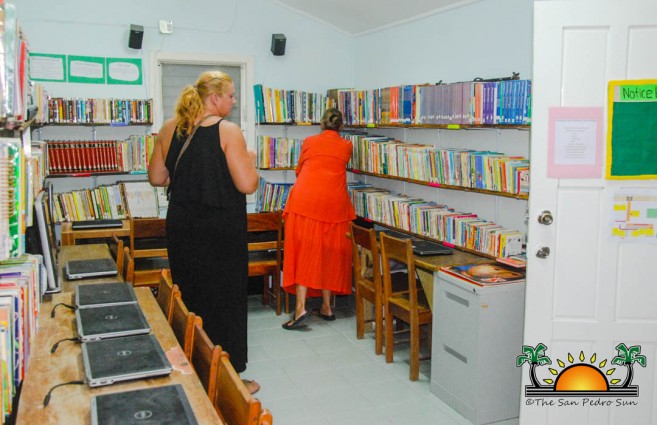 The ceremony started at 6PM, with Principal Amanda Burgos welcoming everyone and sharing their achievement with the invited guests. Burgos invited Heredia, Guerrero and Caliz to have the honours of cutting the ribbon to officially open the building. With the structure officially inaugurated, the group was given a tour of the beautiful new facilities. The tour ended on the second floor where inside the conference room, everyone was treated to a presentation on the history of ACES. Burgos acknowledged the many persons that have to make the existence of the school possible. One of the persons called out for her continuous support was administrator Denice Ryan, who pledged to continue moving the school forward.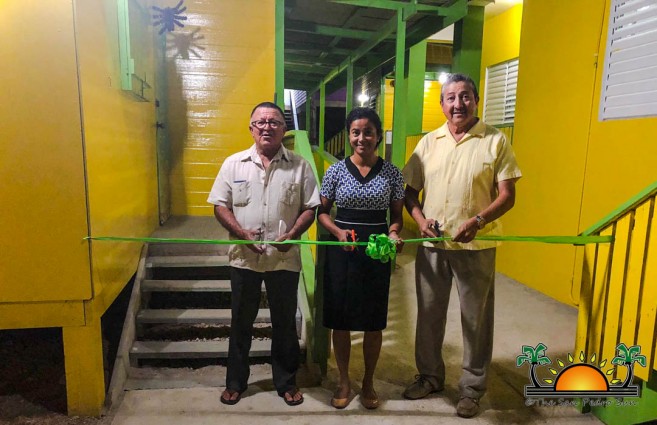 Education Officer Caliz shared a few words with the attendees, speaking on the importance of delivering good quality education. "I would like to thank all those persons who have contributed in one way or another towards the improvement of our education system in our community and country," said Caliz. "It is because of missions like this one, that we can provide better access to education for our Belizean children," Caliz added that the importance of education is not just a job for the educational authorities, but it is everyone's responsibility to look out for better ways to educate the children.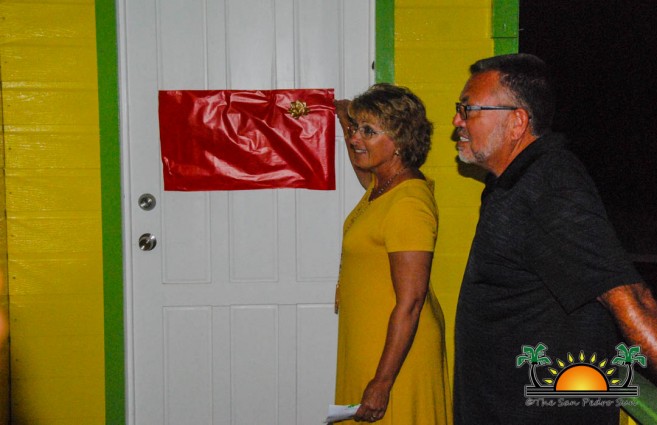 Mayor Guerrero and Minister Heredia commended the administration for their hard work in making sure that the island community has an excellent educational facility. Guerrero pointed out that the island there is limited space in the island schools, and thus new addition at ACES can help ease that burden. He pledged his support to the educational institution, who he described as a very interactive school within the community.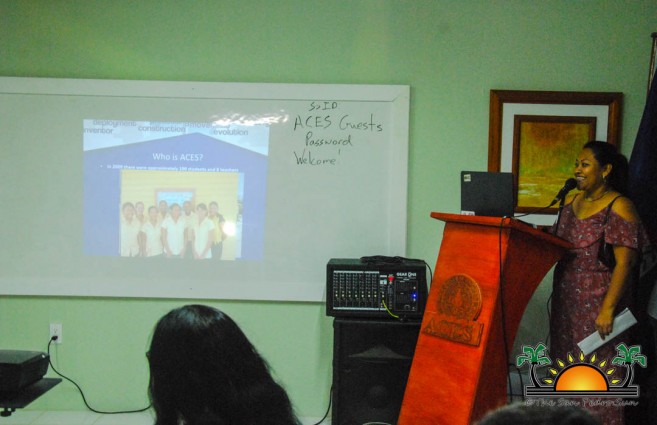 Heredia congratulated the self-funded school for their efforts and reiterated that his ministry will continue to provide subsidies for the less privileged students. "I am very proud of ACES and the entire administration of this school for their efforts to improve education access on the island," said Heredia. He thanked all those involved in the process of the new building construction, which according to him stands out and will guarantee a spacious and comfortable ambience for students.
Following the speeches, Burgos once again thanked everyone for attending the memorable event, which is expected to be enshrined in ACES' history. Everyone was then invited to linger and enjoy refreshments and snacks. Congratulations ACES!
Follow The San Pedro Sun News on Twitter, become a fan on Facebook. Stay updated via RSS