University of Belize Faculty and Staff Union organizes demonstration against possible salary reductions
Wednesday, July 8th, 2020
The country's national tertiary institution, the University of Belize (UB), is facing complications as the UB Faculty and Staff Union (FSU) is at odds with the institution's senior administration, primarily regarding issues of financial exigency that could see a possible pay cut for staff. The back and forth between the said Union and the university's administration have apparently not eased tensions, and now a demonstration has been planned for Thursday, July 9th in the Capital City of Belmopan.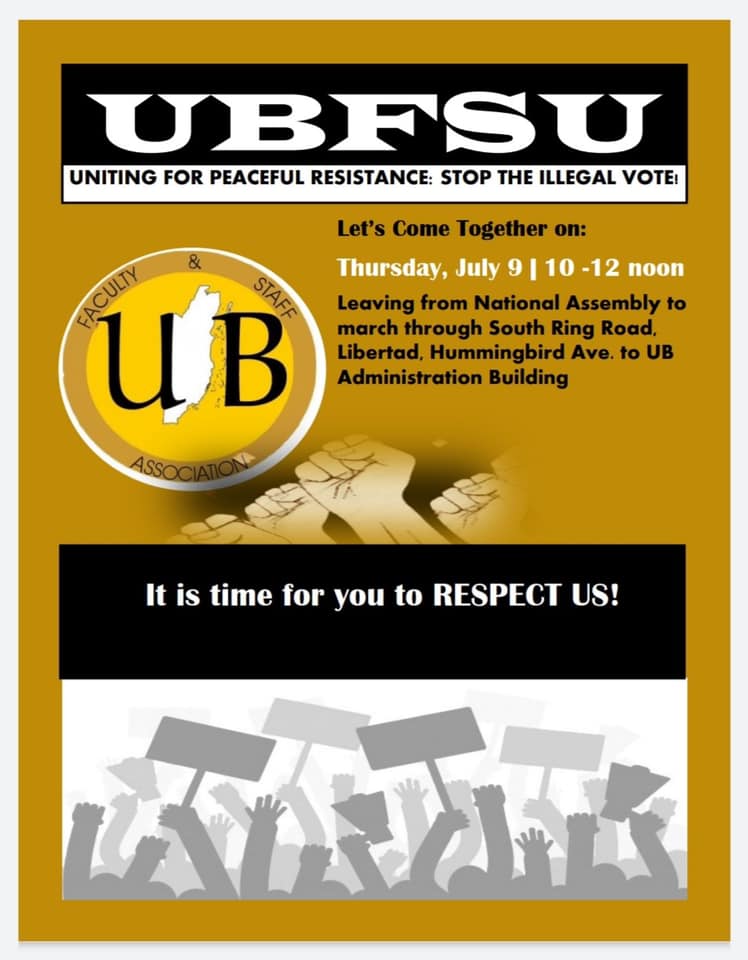 UB is known for having a large salary/wage budget, and with the announcement that the government is reducing its subvention, the university's financial situation is looking dire. According to UB's president Professor Emeritus Dr. Clement Sankat, 75% of their funds go to salaries and the running of the university, to the tune of $1.3 million every month. With a reduced subvention, salaries and the day to day running of the institution could be jeopardized.
The UBFSU is not recognized by the board of trustees because it is yet to be certified by the Labour Department. Nevertheless, it maintains that they are the only agent bargaining on behalf of the faculty and staff. The Union has been voicing its objection to the fact that they have not been included in the negotiation process to determine the pending salary reduction.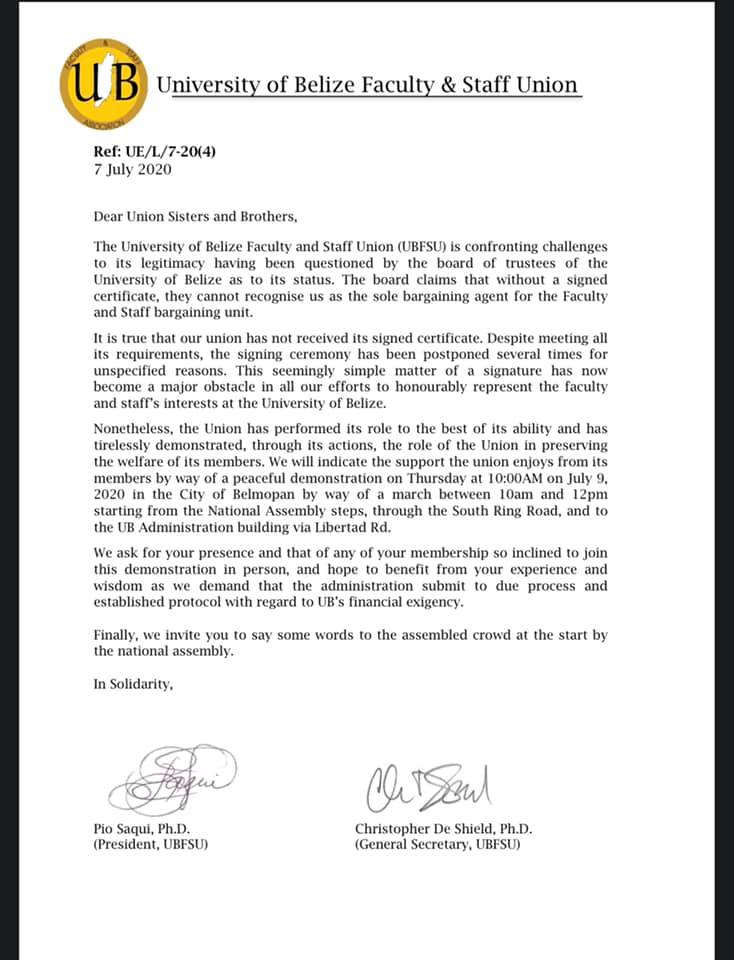 Unable to reach an agreement, UBFSU General Secretary, Christopher De Shield announced via a letter that the Union is organizing a short and peaceful demonstration on Thursday, July 9th, beginning at 10AM. The demonstration will start at the steps of the National Assembly, where the Union's president and other allies, along with motivational speakers will address supporters. The protest will then move to the South Ring Road, heading to the UB administration building, from where they will disperse.
One of the goals of this movement is to provide UB president Sankat the opportunity to properly submit to the consultation process. They hope that Sankat will eventually get involved in properly consulting the faculty and staff over his recommendations before tabling them at the board level.
Follow The San Pedro Sun News on Twitter, become a fan on Facebook. Stay updated via RSS