Laptops contributed to the Mandarin program in San Pedro; students sit Mandarin test
Wednesday, August 17th, 2022
Members of the Embassy of the Republic of China (Taiwan) in Belize donated six laptops to the San Pedro Town Council for the Mandarin program. On Friday, August 12th, a ceremony was held in San Pedro Town with Dr. Cindy Hsueh, Executive Officer of Feng Chia University from Taiwan, Mayor Gualberto 'Wally' Nuñez, and Councilor Marina Kay. The event also saw the participation of a group of students who, in 2021, completed a six-month Mandarin course.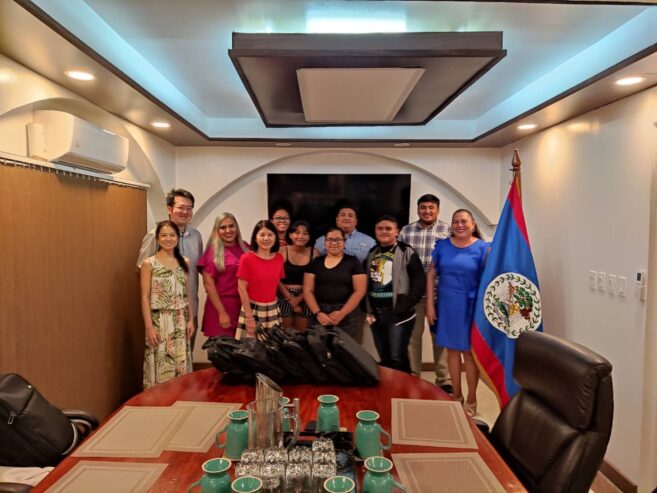 The laptops are for the Mandarin program on the island. Councilor Kay stated they are looking forward to another group of island students enrolling in the Mandarin language program in October or November of this year. According to her, the plan is to have the laptops available for children to use at the public library.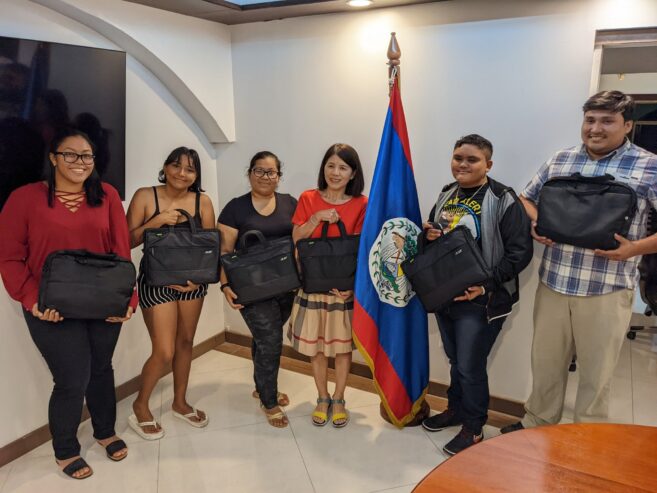 Mandarin Test
The Taiwanese Embassy has been working with the Government of Belize (GOB) to facilitate the learning of Mandarin and facilitate the test of Chinese as a Foreign Language (TOCFL) in Belize. Recently the embassy held three TOCFL tests in Benque Viejo del Carmen, the city of Belmopan, and San Pedro. In San Pedro, this test to determine the level of Mandarin took place on Saturday, August 13th, at the office of Area Representative Honourable Andre Perez. The TOCFL participants were encouraged to maintain their enthusiasm for learning Mandarin to broaden their horizons. Mandarin has become one of the most spoken languages in the world; thus, the Taiwanese Embassy is committed to working with GOB to promote this language.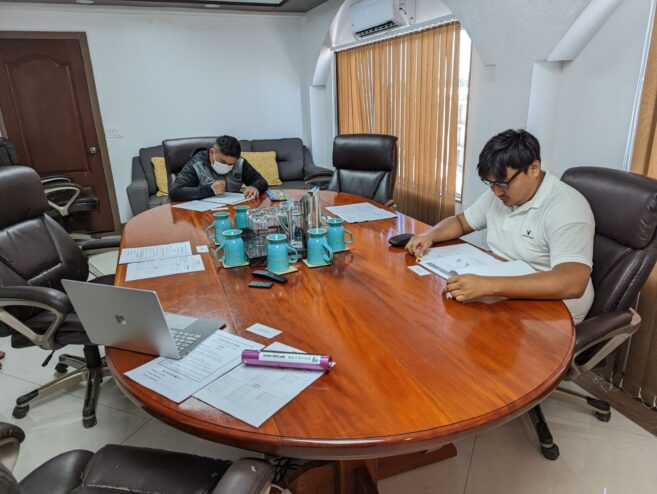 The Mandarin program reached San Pedro through the partnership of Kay's niece Solani Graniel, who studied at Feng Chia University in Taiwan. This program aims to better prepare Belizean students who may wish to visit or study in Taiwan. Every year, dozens of scholarships are offered to Belizeans by the Taiwanese government, and some of the different programs sometimes require knowledge of the Mandarin language.
Follow The San Pedro Sun News on Twitter, become a fan on Facebook. Stay updated via RSS