Kim Simplis Barrow promotes Belize in Harper's Bazaar Interiors
Friday, May 9th, 2014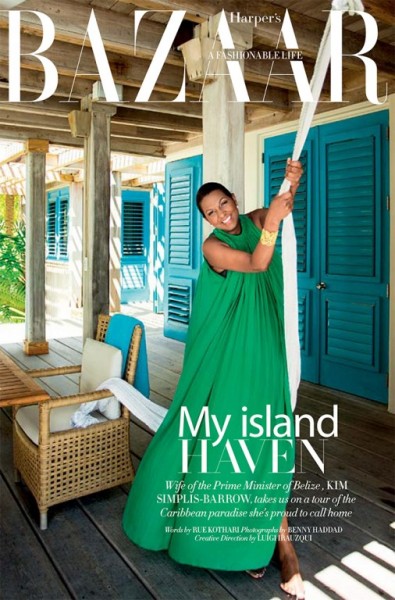 The May-June Issue of Harper's Bazaar Interiors, featuring an eleven page spread showcasing the beauty of Belize, was officially launched at the opening night of BETEX on Wednesday, May 7th, at the Ramada Hotel and Casino. A feature that highlights natural and man-made elements of Belize, it gives readers a closer look at the simplistic, yet cultured lifestyle of Belizeans, depicted through the eyes of Mrs. Kim Simplis Barrow.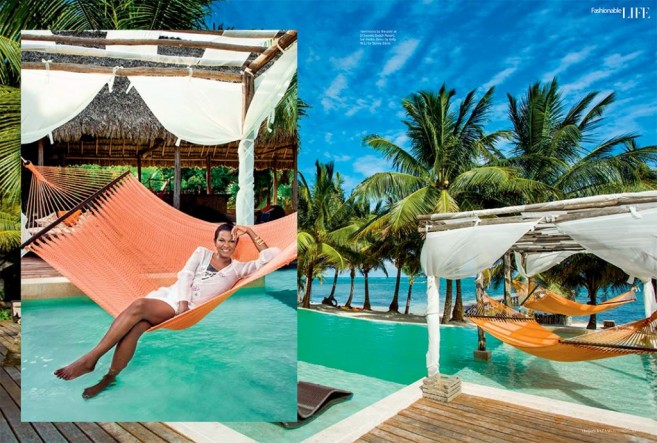 After a five day photo shoot and exploration of some of Belize's top destinations and sites, Ambergris Caye, Placencia, Orange Walk and Cayo gained top exposure via the support and inclusion of Victoria House, El Secreto, Cayo Espanto, Turtle Inn, Silk Cayes & Splash Dive Center, Lamanai Archeological Site & Lamanai Outpost. Contributing their talents for the photo shoot were Fashion Designer Joris Hendrik and Make-up Artist Vanessa Awe.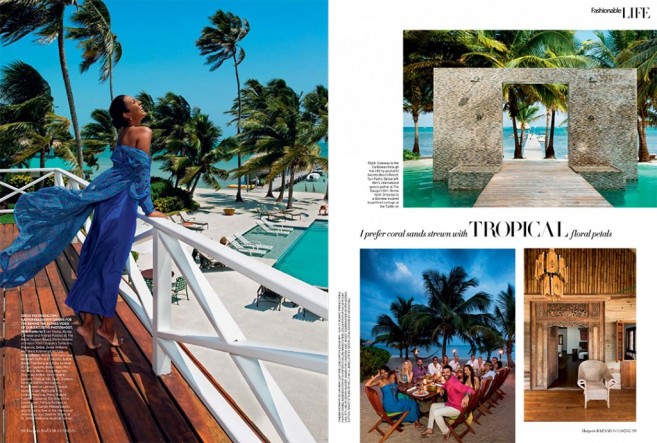 Similar to what we do with dozens of publications every year, the BTB provided local, in-country support to Harper's Bazaar Interiors, at a cost of US $25,000. Director of Marketing & Industry Relations, Alyssa Carnegie, says that Belize stands to benefit from this partnership, "If we were to pay for an advertisement of this nature, it would have cost us over $400,000 US dollars, and for this reason BTB welcomes low cost, high value opportunities. This collaboration allows us to introduce Belize as a world-class premier vacation destination to travelers seeking authentic and personal travel experiences."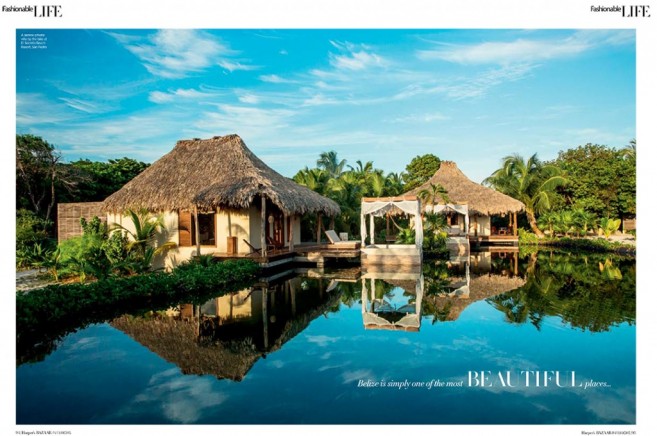 Speaking of the collaboration, Editor in Chief of Harper's Bazaar Interiors, Rue Kothari, says, "In Harper's Bazaar Interiors we always strive to depict the most inspirational people, to reveal how their values and unique style translates to the way they live. It was our honour to present Kim Simplis-Barrow in the pages of our biggest ever issue; and to discover first-hand the natural beauty of the islands of Belize."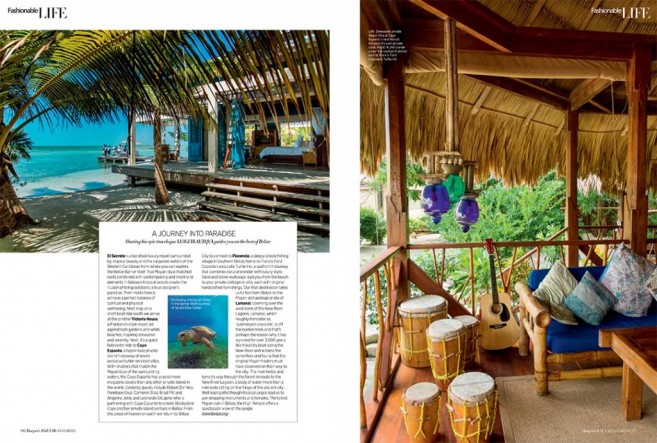 Harper's Bazaar Interiors magazine was launched in 2010 and has a very specific target audience between the ages of 35-55 and has an average household income of over US$1 million per annum. The magazine is available at major newsstands across the Gulf of the US, with specialist distribution to luxury hotels, spas, and high-end interiors stores. There is also regional distribution in the United Arab Emirates (UAE), Oman, Qatar, Bahrain, Kuwait, and Lebanon.
The magazine is now available on newsstands and for purchase online at http://bit.ly/1fSxkEc.
Follow The San Pedro Sun News on Twitter, become a fan on Facebook. Stay updated via RSS