Costa Maya 2018 Presents Miss Belize – Marcia Moody!
Wednesday, July 18th, 2018
It's official: Marcia Melanie Moody is Belize's representative for the Reina de la Costa Maya Pageant 2018!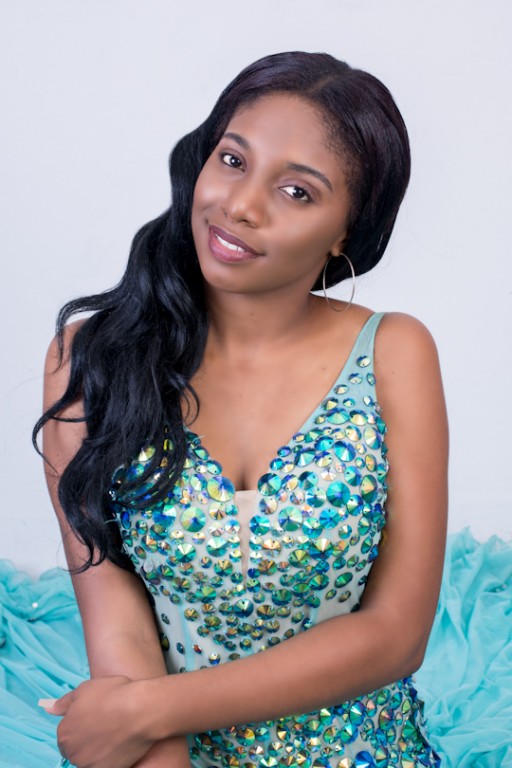 Born and raised in San Ignacio, Cayo District, the 23-year-old Belizean beauty holds a Bachelor's Degree in Primary Education. She enjoys playing football, swimming and fishing, dancing and pageantry.
She is no stranger to the stage, as she most recently placed as first runner-up in the 2016 Miss Universe Belize. She has also participated in Queen of the West (winning in 2012), Queen of the Bay (2012 – 3rd runner-up) and Miss West Indies Belize (2015).
"I feel overjoyed and honored to represent Belize in such a prestigious pageant! I'll do my best to represent to the best of my abilities so as to make my country proud," said Moody. "Being Miss Costa Maya has always been a dream of mine, ever since I won Queen of the West in 2012."
She joins Costa Rica's Adriana Moya Alvarado, Naydin Madeline Valladares Renderos of El Salvador, Guatemala's Hilary Cumings, Cynthia de la Vega of Mexico and Panama's Emigdielys Arlyn Samaniego Batista in awaiting the announcement of the remaining candidates from Honduras and Nicaragua. All contestants will be participating in the highly-anticipated Reina de La Costa Maya pageant to be held at the festival grounds inside the Hon. Louis Sylvester Sporting Complex in "La Isla Bonita", San Pedro Ambergris Caye, Belize. On Friday, August 3rd, the title of Miss Costa Maya International will be transferred from our current queen, Belize's very own Michelle Estrella Nuñez. Hosts for this year's pageant will be Daedra Haylock and Eiden Salazar Jr.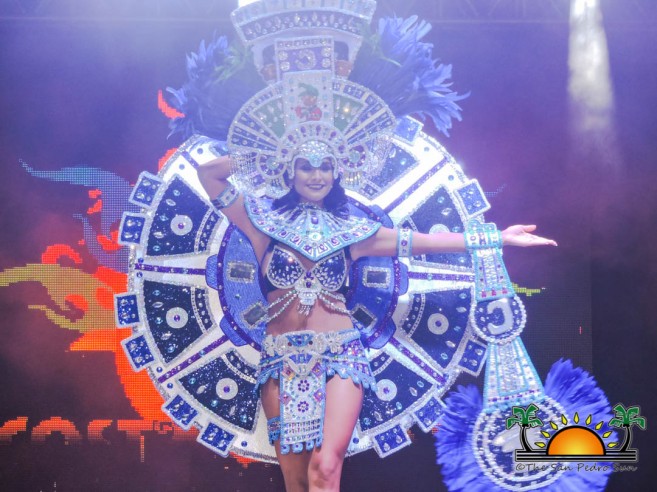 Intermission performances will be done by Grupo Crash from El Salvador. After the winner is announced, the after party will be headlined by Belize's very own Chico Ramos.
He will be accompanied by Sweet Pain band, so get ready for some amazing Belizean soca and punta!
There has been a change in schedule for the festival, with the pageant moving up a day. Thursday August 2nd will feature the official opening ceremonies, as well as pageant preliminaries.
Entertainment will be provided by Alma Caribeña, the Charikanari Dance Group of San Pedro, Belize and Grupo Crash from El Salvador.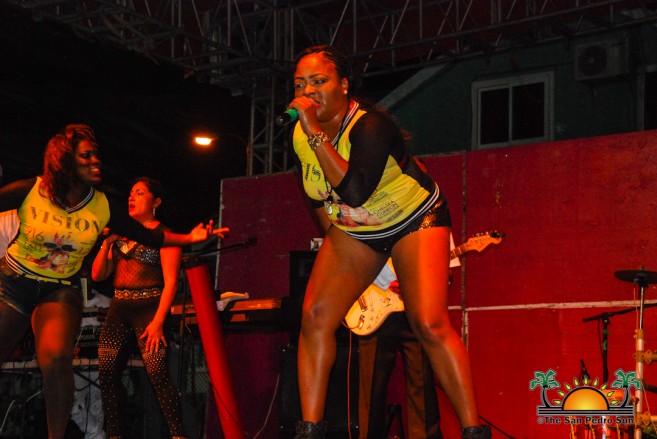 After the preliminaries and official stage events, the Youth Connection Band, alongside Ernestine Carballo and Dawgy and DJ Patron will lead the after-party.
Saturday August 4th – Noche Internacional – features the amazing headliner Ivy Queen.
The Queen of Reggaeton will be on the island performing her greatest hits.
Also on stage will be the Garifuna Collective, Grupo Crash, Tagg International and the talented Marilyn Vansen.
Ticket prices have been announced as well. Season passes for Adults is $120 and Children $70. Thursday – Opening Night/ Pageant Preliminaries: Adults $20, Children $10. Friday – International Costa Maya Pageant: Adults $50, Children $30. Saturday – International Night/Ivy Queen: Adults $70, Children $40. Sunday – Festival at the Field: Free
The International Costa Maya Festival would not be possible without the assistance of generous sponsors. Grand Sponsors: Belize Tourism Board (BTB), Hon. Manuel Heredia Jr., Ramon's Village Resort, San Pedro Town Council. Diamond Sponsors: Chamberlain Consulting, Designing Solutions, Jose Luis Zapata Photography. Platinum Sponsors: Belize Border Management, Channel 5 Belize. Gold Sponsors: Reef Radio, Ambergris Today, The San Pedro Sun, National Institute of Culture and History (NICH). Silver Sponsors: Belize Airport Authority, Karen Brodie Photography, Maya Island Air, Hitz 100.7/Oye FM, Wine de Vine. Bronze: Grand Caribe Belize, Toucan Gift Shops. Friends: Kay Brown, Castillo's Hardware, Pete's Enterprises, RefriTech, Wally's Electrical, Wayo's. Hotel Sponsors: Blue Tang Inn, Caribbean Villas, Holiday Hotel, Matachica Resort & Spa, Nellie's Property Management, Sunbreeze Hotel, Sunbreeze Suites, Ocean Tides Beach Resort, Victoria House, Lina Point Resort, Del Rio Hotel. Pageant Sponsors: Alejandra Gomez Beauty Clinic, Poco Loco's, Caprice Restaurant @Holiday Hotel, El Fogon, Elvi's Kitchen, Island Dream Tours, Mahogany Bay Village, Mambo Café @Matachica Resort, Nook Restaurant, Pineapples Restaurant, Rain Restaurant, Secret Paradise Bar & Grill, Star Island Fantasy, The Candle Garden, Wild Mango's Restaurant.
Follow The San Pedro Sun News on Twitter, become a fan on Facebook. Stay updated via RSS