Another spectacular Halloween Party hosted by the Holiday Hotel!
Tuesday, October 30th, 2018
The annual Halloween celebration at the Holiday Hotel was nothing short of spectacular, featuring islanders dressed in elaborately creative costumes. Held on Saturday, October 27th, the highly anticipated event attracted hundreds of spectators near the entrance of the hotel, eager to see the craziest, creepiest, elegant, spectacular and most creative vying for fabulous prizes.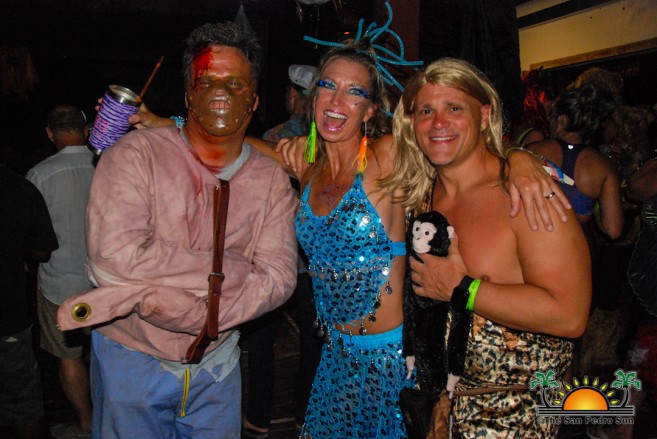 Just after 9PM participants began gracing the traditional purple carpet at to the entrance of Holiday Hotel. Onlookers were delighted by the sight of witches, monsters, fantasy queens, ghostly figures, hungry vampire, and zombies.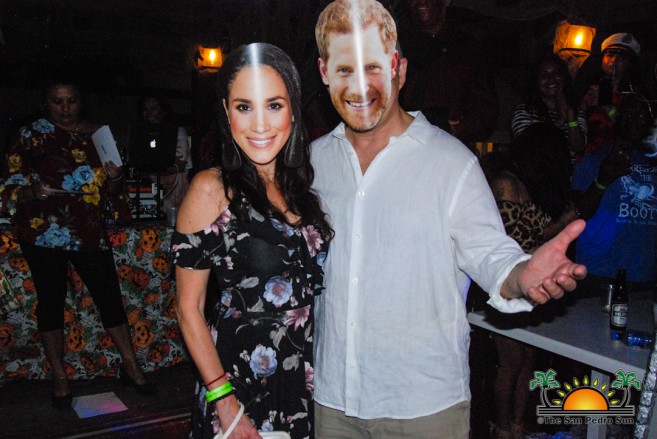 Even Prince Harry and his wife Meghan Markle added a royal touch to the party!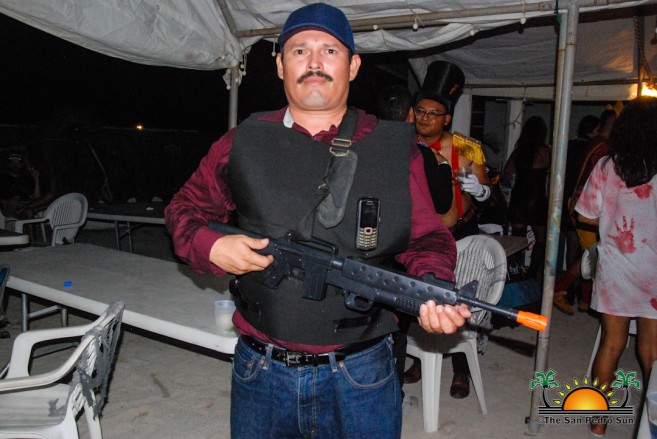 Among rockstars and well- known artists such as Frida, the party also had its notorious guests: Hailing from northern Mexico, drug lord Joaquin 'Chapo' Guzman took a break from jail and attended the party heavily armed. Other characters that made a pit stop at the biggest party on the island included Death, a few unicorns, Little Red Riding Hood, Beetlejuice and even the Snow Queen from the land of Narnia.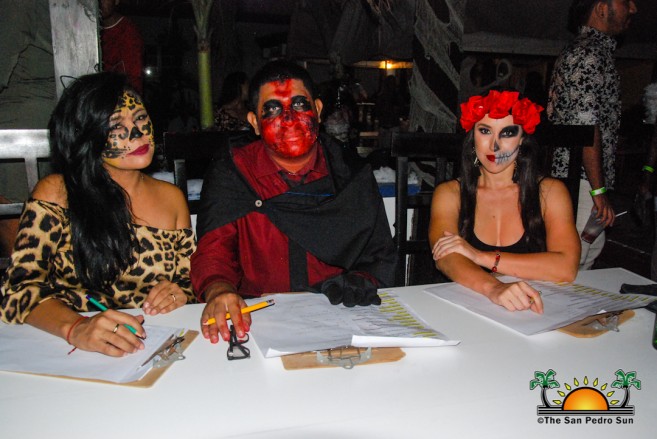 Costumed revelers tried to impress the three judges tasked to determine the winners of this year's celebrations. Hamerlin Flores, Betty Salazar, and Anita Paz had their hands full in deciding which outfits were most outstanding and should walk away with great prizes. With great music by DJ Karlo, partygoers danced and enjoyed themselves while Master of Ceremonies Eiden Salazar Jr. announced that the list of winners.
The first prize announced was for the very first attendees. The group of Firefighters was awarded a gift basket courtesy of Madisco.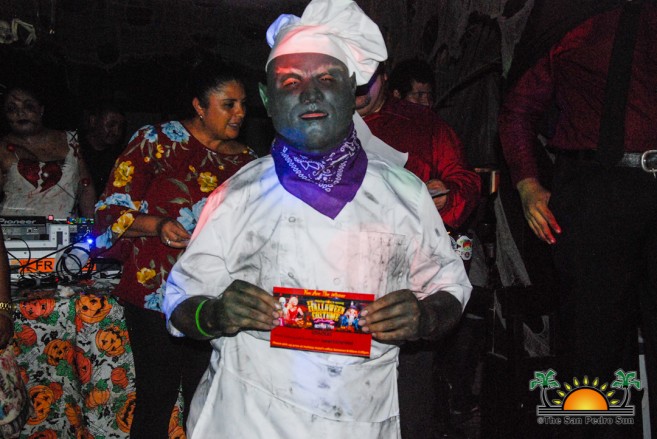 The Chef by Leonardo Staines Jr. won for the Craziest costume, and he walked away with a wood carving gift courtesy of Graniel's Dreamland.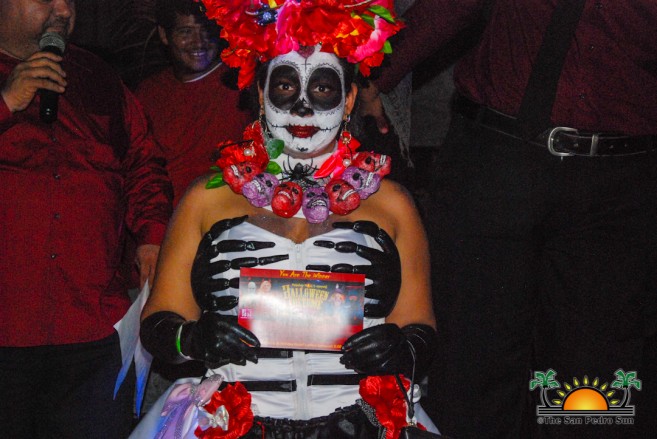 Best Makeup went to 'The Catrina,' who received three months membership at the Train Station Fitness Club and a $50 gift certificate from Casa Pan Dulce.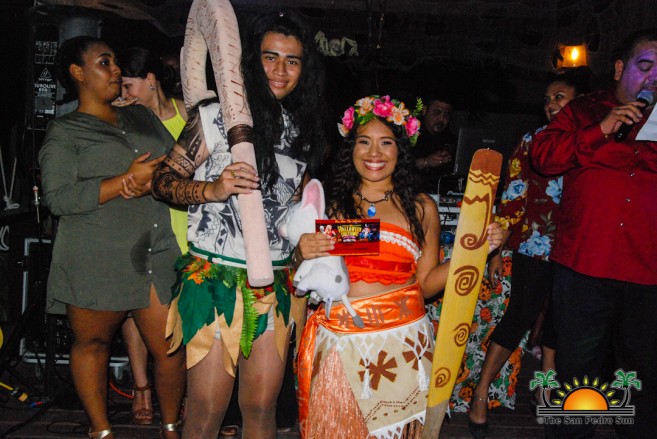 The Cutest prize went to Maui and Moana, who won one Amazon Kindle Fire from VIP Wireless.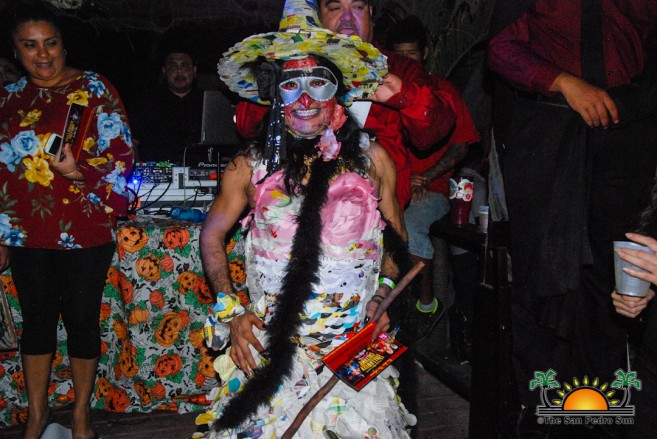 Judges' choice went to "The Witch," who took a $75 gift certificate courtesy of James Brodie Co. Limited.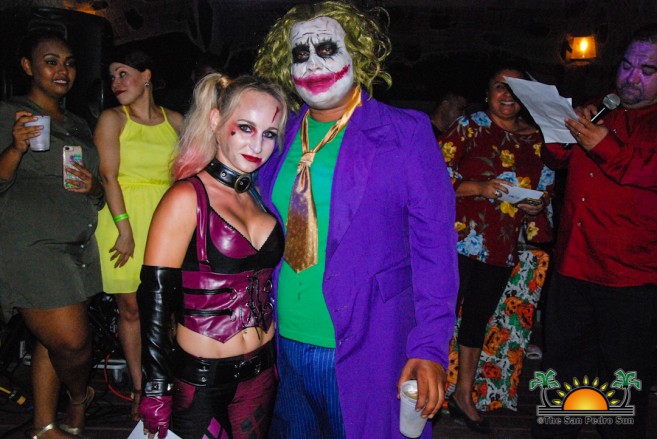 The Manager's Choice went to Harley Quinn and The Joker. They won a $100 gift certificate from Caprice Bar and Grill.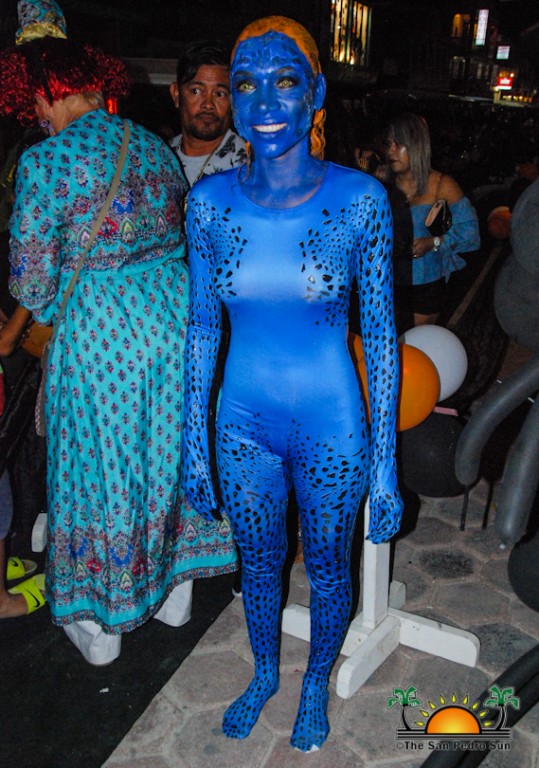 Wildest Costume went to Mystique (X-Men), and she received a bottle of Don Julio tequila.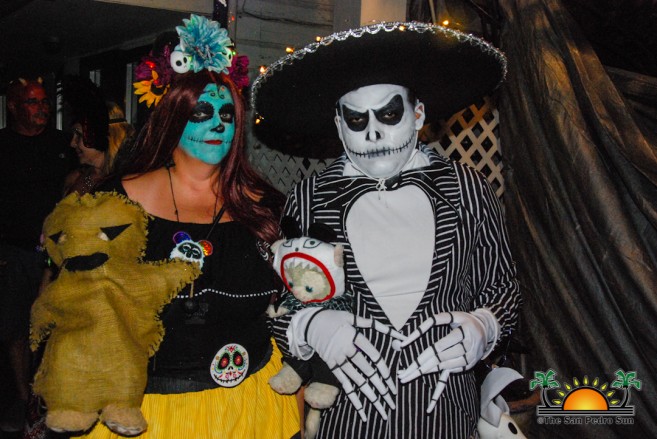 In the category of Best Couple, La Muerte and El Muerto by Erin de Santiago and Ottmar Miller captivated the judges, and they walked away with a gift certificate for lunch for two at El Fogon.
The Least Recognizable costume by Taco Girl, (Laurie Norton) received the prize of two roundtrip tickets to Caye Caulker with San Pedro Belize Express.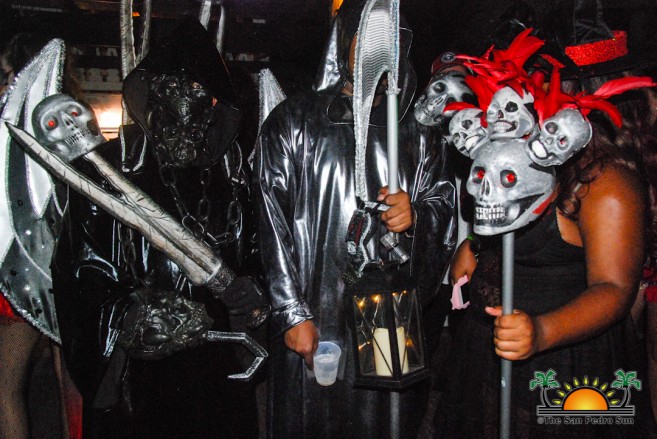 In the Best Group category, two prizes were awarded to 'After Death' and the 'Pirate Ladies' respectively. Each group won three cases of Belikin beer courtesy of Bowen and Bowen.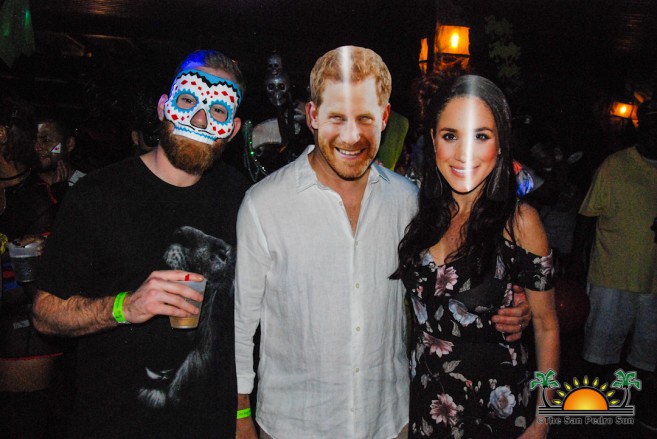 The Funniest award went to Meghan and Prince Harry, who took home a $100 gift certificate from Castillo's Hardware.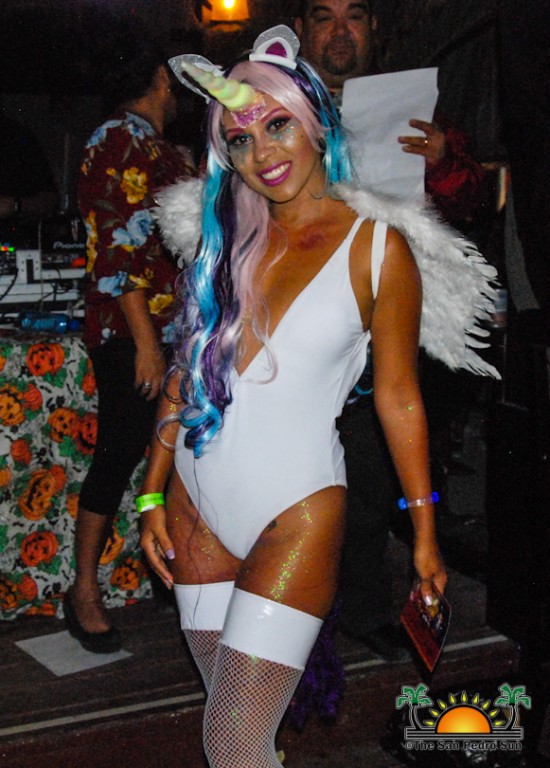 The Sexiest Costume went to the Unicorn Lady, and she won a gift certificate for lunch/dinner for two at Gill-E's Pour House.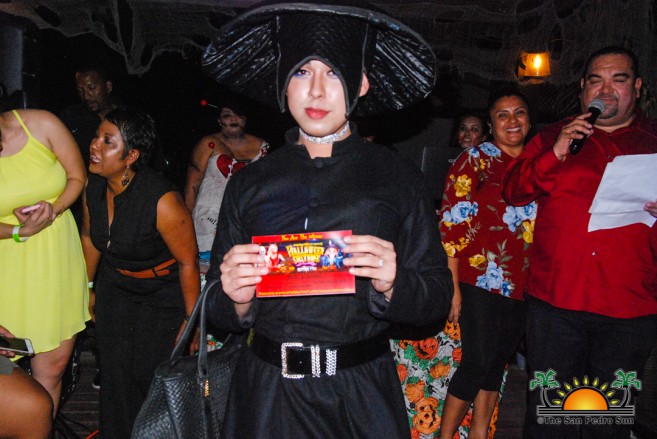 The Most Elegant costume went to The Contex, who won two roundtrip tickets to Caye Caulker with San Pedro Belize Express and one gift basket from Cuello's Distillery.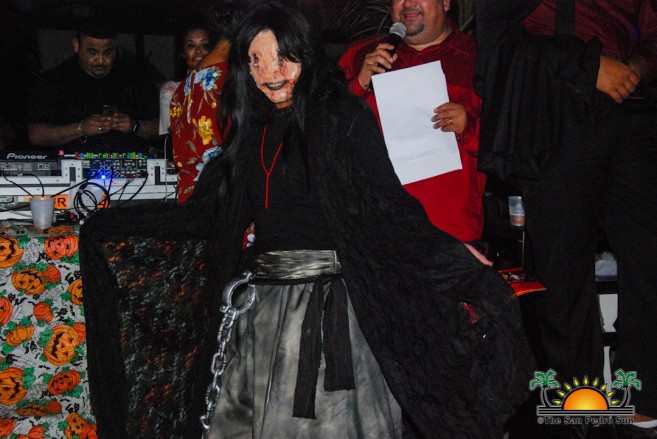 The Creepiest costume went to the Black Widow, who won a $150 gift certificate from Coral Cable Vision.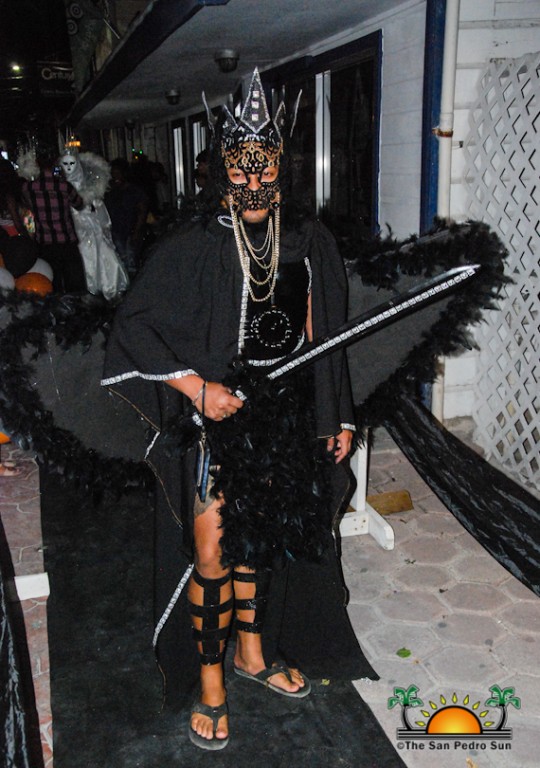 Most Spectacular, The Guardian, received $100 gift certificate for wine and cheese from Wine De Vine and a $50 gift certificate from Premium Wines and Spirits.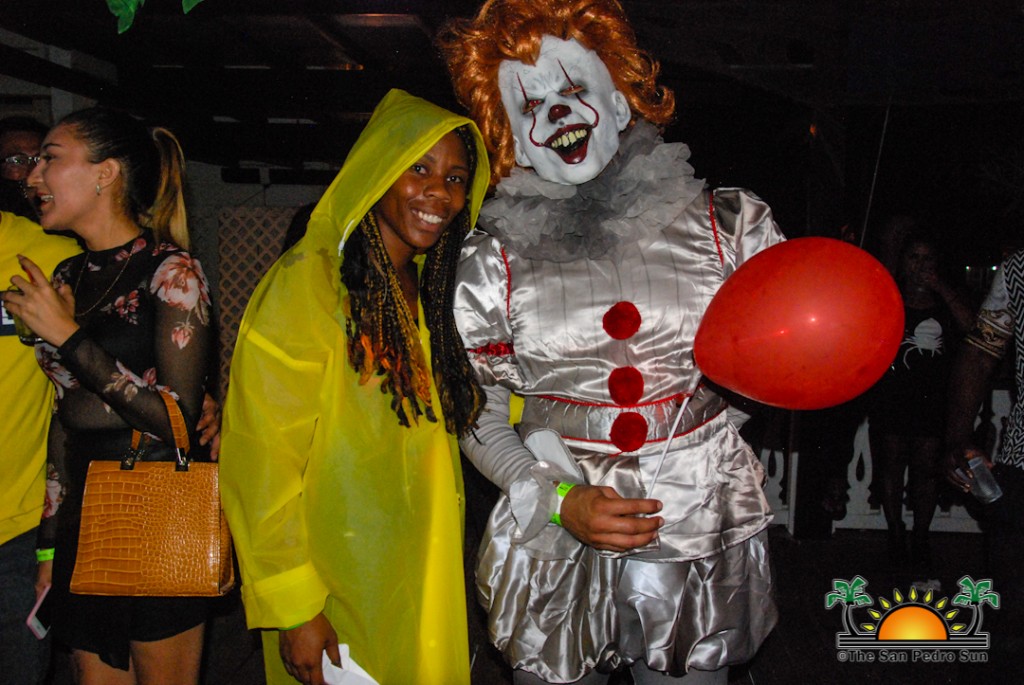 The Scariest and most feared costume was the IT Clown, who's eerie smile took home two domestic roundtrip flights from Tropic Air and two nights stay for two at Hotel Los Cocos in Chetumal, Mexico.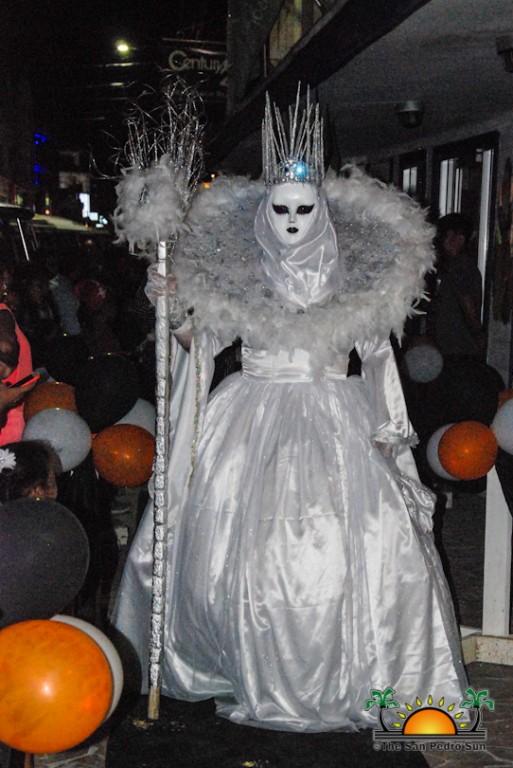 To the sound of drumrolls, the top Halloween costume for 2018 was announced. For the second consecutive year, the Most Creative prize went to Alex Rodriguez, the 'Snow Queen.' He won $1,000 cash courtesy of Holiday Hotel, and one night stay for two at Cahal Pech Village Resort in San Ignacio Town in the Cayo District.
Organizers thank everyone for making the 2018 Halloween Spectacular a grand success. They invite everyone to start planning their 2019 costumes. Congratulations to all participants and the winners for making Holiday Hotel Halloween Bash 2018 another one to remember!
Follow The San Pedro Sun News on Twitter, become a fan on Facebook. Stay updated via RSS