Team Experienced wins the first ever Beer Olympics on Ambergris Caye
Wednesday, November 28th, 2018
Hoping to bring together a community through entertainment, the Rotaract Club of Ambergris Caye organized the first-of-its-kind Beer Olympics that took place on Saturday, November 24th. 10 teams of four signed up to play a variety of beer games in hopes of taking home some coveted prizes. Close to $4,000 were raised, which will be put towards Rotaract community service events including providing and preparing meals for Colleen's Kitchen at Hope Haven, providing more education and garbage bins around the community, and more.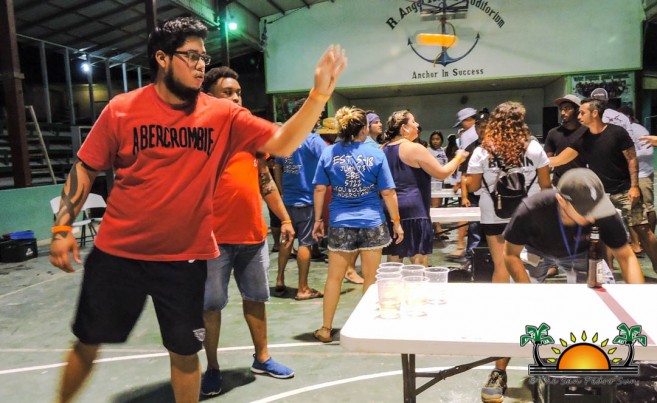 Rotaract Rachel Jensen told The San Pedro Sun that for a first-time event of its kind, the Beer Olympics was a success, and that plans are underway for another in 2019. Organizers were excited to note that there was a variety of attendees and participants, ranging from college students to people well into their 60s, all coming together for a worthy cause and much entertainment. A few team members were actually from the mainland, with one team coming from as far as San Ignacio Town, Cayo. Teams wore coordinated colors, one even had their own team flag, and the Super Beeroes even had on their capes, ready to take on the challenge of the 2018 Beer Olympics.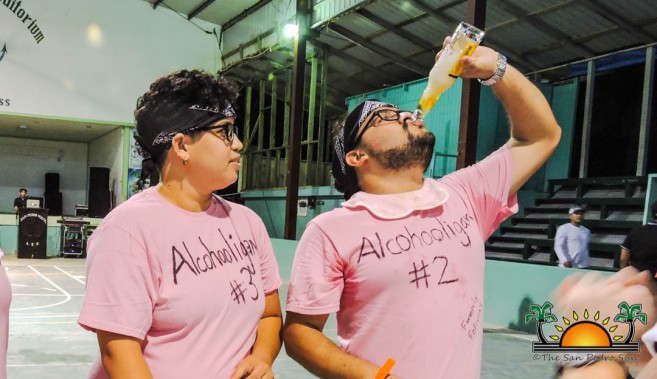 With games like beer pong, relays, chugging contests and more, the top teams became more and more apparent. By the end of the night, the top three teams were "Team Chingon" (third place), "Chaparros" (second place) and "Experienced" (grand prize winners). They won prizes generously donated by Tropic Air, LC Distributors, Bowen & Bowen, Pineapples Restaurant, El Patio, Gill-E's, El Fogon, Carlo & Ernie's, Belize Fitness, Pedro's Inn, Fryday's, Tsunami, Caliente, A&R, Toucan Stores, Wayo's, Old Masters Rum, and Dive Bar.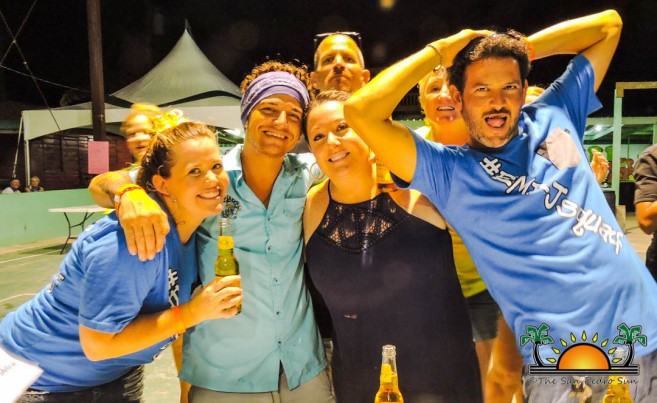 "There were many things we did right, including limiting participation to 18+ for both spectators and team members (ID was required), providing giveaways to the spectators to get them involved, and using reusable cups for beverages, donated by Belikin," said Jensen. After the event, organizers say they also learned some lessons and will be implementing better strategies to ensure the Olympics remain a strong event for years to come: from stricter stipulations to easier games, to finding a different venue. "We also heard, loud and clear, the public's feedback about the venue. We chose the specific location we did because of the enhanced security (one check-in point, walls, and ideal size), covered auditorium, and bleachers for the public. In essence, it was ideal for the Olympics. It is [unfortunate that] we were not able to find any other alternative locations, but we will be looking at other locations for the future Olympics," Jensen ended.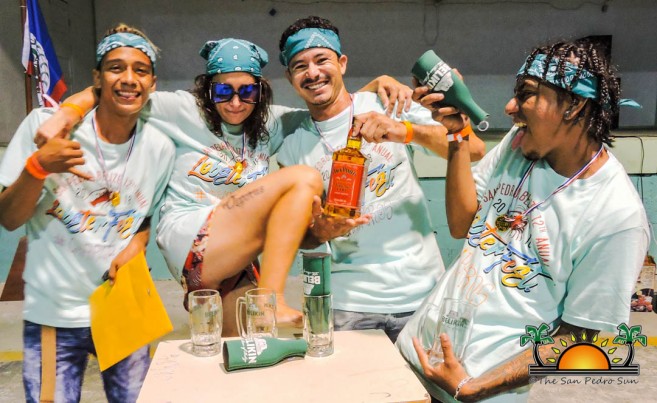 Organizers would like to thank Belikin, Old Masters, Keller Williams Front Street, DaddyRock, and The San Pedro Town Council for their support in making this event possible, as well as DJ Shamo for providing the music, and all the participants who brought their A game.
The winning teams were:
1st – Red team, "Experienced" from Belize City – Miguel Novelo, Jordan Burgess, Joey Can, Emil Lisbey
2nd – Turquoise team, "Chaparros" from San Pedro – Jodi Schell, Carlos Villatoro, Byron Hernandez, Eli Sanchez
3rd – White team, "Team Chingon" from San Pedro – Jody Leslie, Enrique Marin, Cesar Rivero, Ilan Gonzales
Follow The San Pedro Sun News on Twitter, become a fan on Facebook. Stay updated via RSS