We CAN Have Our Conch and Eat it too!
Sunday, April 22nd, 2012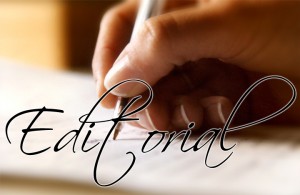 One of the prettiest gifts from our Caribbean Sea is the Queen Conch. Her curvaceous pink shell swells with a polished pride that merits her regal name. Whether you simply admire her for her calcified abode that is synonymous with island life or you prefer to eat her fried, in soup or a tangy ceviche, this royal mollusc is in dire need of our help.
This week we report on a decision made by the Ministry of Fisheries to close the conch season a full two months before its traditional June 30th closing. Now internationally listed as an endangered species, it is surprising that we are allowed to gather this delicacy of the sea at all. With the fine line of sustainable harvest in the balance, it is essential that we look at all the angles of why this ornate snail is endangered.
Imposing a fishing season is certainly paramount in preserving the population while allowing it the time to propagate. However this is just the first step in protecting the conch population that our fisher folk and national economy depends on. Where the real problem lies is illegal harvesting during the closed season and the collecting of young, undersized conch when the season is in effect. Although there are clear laws against these actions, there is limited effort to enforce them or respect them.
The Belize Fisheries Department and the Forestry Department, like many other departments in our government, are grossly understaffed. With a handful of officers to oversee the entire country, it is understandable why illegal acts go un-noticed. However local police officials are also empowered to enforce these laws but are unfortunately not savvy to what those laws may be. Ultimately it comes down to individuals who are aware of the law but choose to disregard it, knowing their chances of being caught are minimal. This is where community responsibility comes into play.
Individuals who choose to illegally collect conch need to be held accountable by their peers. Their actions directly impact the efforts of others who depend on conch for their livelihood and the very economic future of Belize fisheries income. These criminals are simply living for the moment to make a buck without consideration of how these actions influence the future. Because Fishery officers are at a minimum, others need to hold a watchful eye for any wrong doing and report the actions to the police or the Fisheries Department. Self policing can be an effective way to put an end to these illegal actions, and those who purchase conch need to refrain from doing so during the closed season. If there is no demand for it there is less incentive to hunt it.
Whether you are a fisherman who depends on conch for an income, or a consumer you enjoys a tasty fritter, we can all do our part in conserving this creature. With proper management and enforcement of the laws that are in place, we CAN have our conch and eat it too.
Follow The San Pedro Sun News on Twitter, become a fan on Facebook. Stay updated via RSS