Editorial: Respect the CLOSED season for lobster
Sunday, May 6th, 2012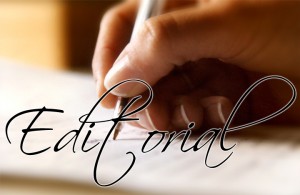 Just a couple weeks ago I wrote about conserving the conch. With the Fisheries Department closing the season a full two months earlier than scheduled, stating that the annual catch quota had already been met, it is clear that managing their population for sustainable harvest is essential. As I pointed out in the previous editorial, one great danger to the conch is poaching and undersized harvesting. Unfortunately the conch is not the only managed marine species that falls under this problem.
The fishing season for Spiny Lobster runs from mid-June to mid-February. Once the season is closed it is illegal to collect these tasty crustaceans. It has been confirmed to me by very reliable sources that two of the most respected tour guides on the island are disregarding this law, and are not only hunting lobster during the closed season but doing so in the presence of their tour groups AND serving it as a meal. I have also seen photos of lobster served to tour guests when the season IS open that are no larger than jumbo shrimp. Why these guides are blatantly breaking the law, not to mention IGNORING the consequences of their behaviour is beyond me. One if these guides even claims to be an advocate for marine conservation; I don't understand how one can poach lobster and still claim to care.
This act of defying the law while refusing to respect the management plan that is in place to assure SUSTAINBLE harvesting smacks of ignorant arrogance. The whole mentality of taking NOW and who cares about later is not only selfish but destructive to the very future of the fishing economy. If everyone has the mentality of what's the big deal if I kill a lobster once in a while then you can bet they are hunted regularly though out the year, regardless of the season.
There is plenty of information out there as to what happens when an animal population is over hunted, and this is why there are seasons that allow the animals time to reproduce. If you are on a tour where you see this behavior tell the guide you do not agree with this illegal act, or if you are encouraging an illegal lobster meal remember that you too are breaking the law and undoing the efforts to maintain this sustainable animal. Each year on the first day of lobster season we see smaller harvests which can only mean that these animals are being overfished. I am pretty sure if they were not poached during the closed season the management plan would prove to be more fruitful.
If you want to continue to enjoy this delicious crustacean then take a part in conserving it. Respect the closed season and let the little buggers make more delicious babies!
Follow The San Pedro Sun News on Twitter, become a fan on Facebook. Stay updated via RSS