Belize's Hidden Treasure
Monday, July 16th, 2012
Hardwood logs lying submerged on a riverbed for 200 years could prove invaluable to preserving Belize's rainforests.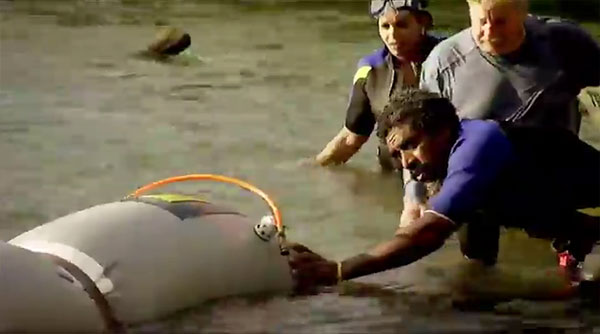 Sharita Hutton takes a boat down the Belize River to find out about a project that is reducing deforestation by tracking down precious woods in the most unlikely of places – at the bottom of the river.
The world's hardwoods are disappearing fast, with 1.5 acres (0.6 hectares) of rainforest cut down every second. This in turn causes the loss of an estimated 50,000 species of hardwood each year.
From the Amazon Basin to the forests of Southeast Asia, extensive logging has resulted in the disappearance of huge swaths of hardwood supplies, and world population growth is putting pressure on governments to gain quick cash flow by cutting down what is left of their hardwood forests.
But in the Central American country of Belize, there is a supply of hardwoods that was cut since 200 years ago that could help meet the demand without cutting down the remnants of existing forests.
For a video recording on this story view the original article posted on the Al Jazeera News Network
Starting from March, 2011, a new venture between a US logging company and the Belize government began harvesting logs that were cut down as long ago as the 18th and 19th centuries.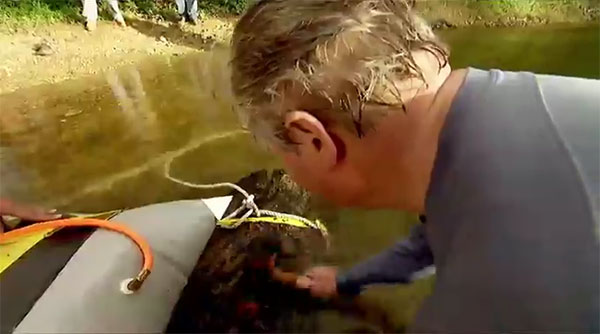 Historically, logs were floated down the river to transport them to market in Belize City, and in the process, as many as 50 per cent of them sank to the bottom.
According to Rich Petty of Greener Lumber, "there was a time when you couldn't even see the water for the logs".
Because of the type of wood and the type of environment, the timber is still well preserved today, and when retrieved it will find keen buyers in places such as the US and Europe.
Using divers and modern technology, the goal is to extract as much as 20,000 board feet (47 cubic metres) of logs per week and ship this old-growth mahogany and five other species to the global markets.
Sharita braves the chilly water and dives to the river bed to discover the incredible submerged treasures, which could prove invaluable for preserving Belize's rainforests.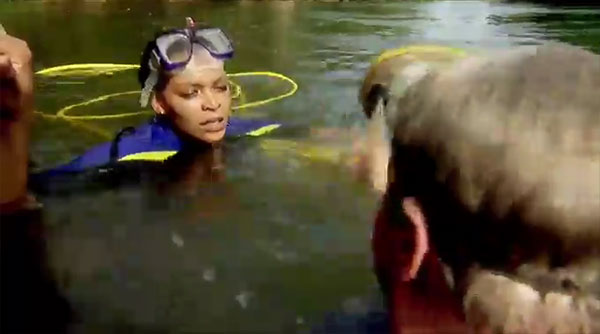 Follow The San Pedro Sun News on Twitter, become a fan on Facebook. Stay updated via RSS