Little Iguana Caye project halted
Saturday, May 4th, 2013
Department of the Environment (DOE), while on inspection at a dredging site near San Pedro Town, were informed of a project on Little Iguana Caye. The tiny, mangrove-covered islet is located ten miles northwest of Ambergris Caye and is one of several small islets that form a string of islands that have been designated as habitat for various species of birds. However, it appears development was in full gear and by all accounts from the various government ministries, it was an unsanctioned development and as such a stop order was issued. The verbal stop order was given on Thursday April 25th.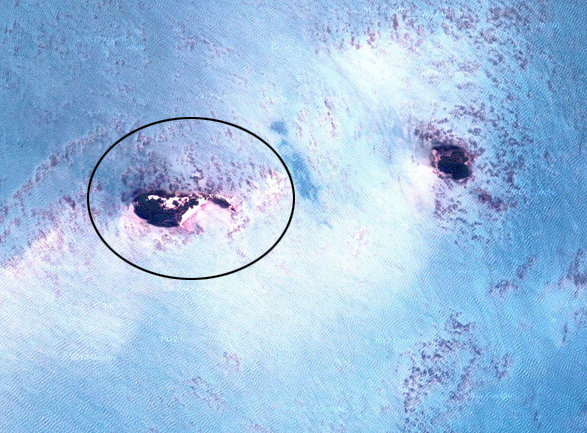 While Little Iguana Caye is home to hundreds of red ibises that nest atop the dense vegetation, it is privately owned. But that does not exempt the property owners from going through the proper channels to develop the property – and that was what DOE has maintained. Martin Alegria, Chief Environmental Officer at the DOE says that the different government agencies were unaware of the development. "In the case of Little Iguana Caye there is no file. There is no application; there is nothing in our office regarding that undertaking. However, during the site visit again conducted, we realized that construction has started; I understand, it is a two-story, over-the-water structure which is even more of an issue in terms of development, you know. We issued a stop order, a verbal [order] right away because we don't know anything about it. I don't know if other agencies know about it."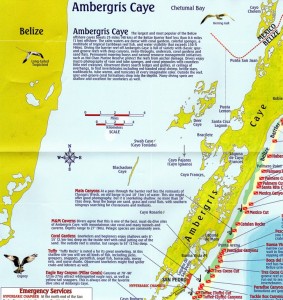 The property which is about an acre and half in size belongs to James Prince, but was being developed by locals on Ambergris Caye. According to Alegria, an unspecified tonnage of sand was already dredged and used as landfill. In addition, work on developing the island was underway and included an over-the-water structure. "I understand there's a real estate agent or agency that is behind it, purporting to act on behalf of the owner of the island. That is the information that we are gathering to get the facts in order to see what can be done in accordance with the legislation. However, the fact remains that we didn't know and of the team that went, nobody knew anything was happening. No application has been done with us at least, and yet construction is happening in a sensitive ecosystem," detailed Alegria.
It is uncertain what will be the sanction that will be imposed. Alegria said that sanctions will depend on a number of factors including the amount of damage, the sensitivity of the area and the way current development may affect the future of the environment. "We are looking at what is being proposed; what is the damage-if any that has been done already—because that's another implication in terms of financial charges of damage to environment and procedural charges in terms of not having complied with certain procedures."
DOE says legal action will be brought against the owner for failing to notify the relevant government agencies of the plan to develop Little Iguana Caye.
Follow The San Pedro Sun News on Twitter, become a fan on Facebook. Stay updated via RSS