Environment around Ambergris Caye is contaminated
Monday, December 8th, 2014
"We are hitting the tipping point and if we don't all take action soon in the community, Isla Bonita is not going to last much longer." Those were the words of Dr. Marisa Tellez, a Scientific Researcher conducting research on various parts of Belize, including Ambergris Caye. Her strong statements come while sharing initial findings on her research of parasite samples collected on the island back in September. Tellez has been contracted by United States Government through the National Science Foundation, to collect data and study American Salt Water Crocodilians in an effort to look at ways humans and environmental impact are affecting disease and the health of the animals in crocodilian habitat.
The samples were collected by flushing crocodiles' stomachs, as well as dissecting small crabs and fish, known to be the crocs' basic diet. Tellez and her team collected parasites, which are a good indicator of the health of an animal and the environment. They also studied the spleen of the dissected animals to look at the animal's health.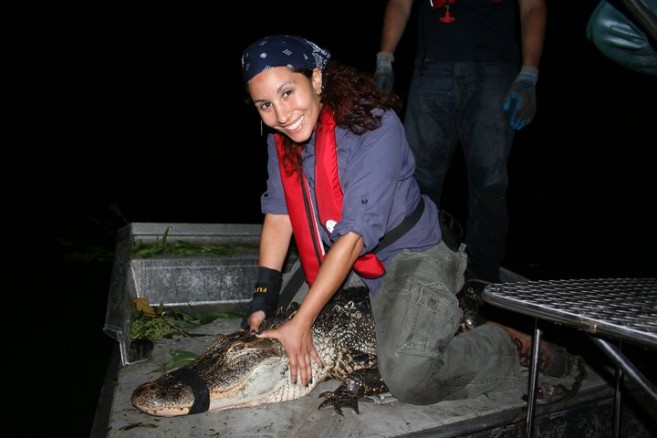 According to Tellez, fish and crabs from around the populated parts of San Pedro Town actually showed signs of illness. "With the fish, their spleens were white and covered with cysts … their spleens need to be very pink or red and very plump. A spleen can tell you right away the health of an animal. Upon our initial observation, we could have said right away there is something going on in the environment."
But for parasitologists, a healthy environment is one that is full of parasites. That is because most parasites have a role and are beneficial in helping the immune system of animals to be stronger and better able to fight other diseases. Scientists use it as a form of a barometer to study the health of animals and the environment. Samples taken from fish and crabs found in the more urban areas, especially in San Mateo had very little to no parasites. Tellez said that for parasitologists and environmentalists, it is a huge red flag that indicates that there is instability within the natural environment, or that something is negatively affecting the health of the environment. "Most of the time that is due to the heavy metal pollution, arsenic and improper disposal of oil," explained Tellez.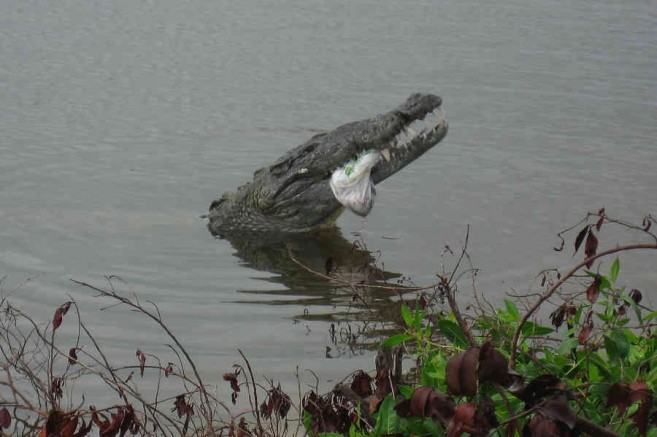 The finding can also be attributing to the crocodiles' direct health explained Tellez. She further said that in some instances, the research team came across crocodiles whose skin has been peeling off just by a gentle scratch. "There has been documentation in Louisiana, USA on alligators that have been exposed to oil or arsenic, which shows that their skin peeled off. A crocodile's skin is very strong and so when it begins to peel off by simply scratching it, that's another red flag."
When studying the parasites in crocs, Tellez said that there is much cause for alarm, since consistent documentation does not show diversity in parasite samples. "Typically for any type of animal, there is usually a huge diversity of parasites within their body. Again that is a sign that the animal is living in a good and healthy environment. What I found inside the crocodile and in those that I found parasites, is that one exact and specific parasite was found. That is the same case with the fish that were sampled. To see that the parasite diversity is depleted is also a huge red flag."
Crocodiles, known to have an incredibly strong immune system, along with fish and crabs, are apparently so unhealthy due to a very alarming reason. "I would consider that using land waste for landfill is contributing to the ill effects I am seeing in the wildlife here. Comparing it with other studies done in other parts of the world, it is very much attributed to the improper dumpage and heavy metal pollution going into the water," explained Tellez. She reiterated that "it is the improper infrastructure that is harming the wildlife and us."
Crocodiles are considered apex predators, and important indicators of resilience and a healthy environment. They also keep the food chain in balance by feeding on other species, thus keeping the environment regulated. "Speaking to a lot of fishermen in the area and repeat tourists who have been coming for 15 or 20 years, they will tell you that there are not many fish, conch, lobster or birds left. People are seeing the island changing, but not in a good way," said Tellez.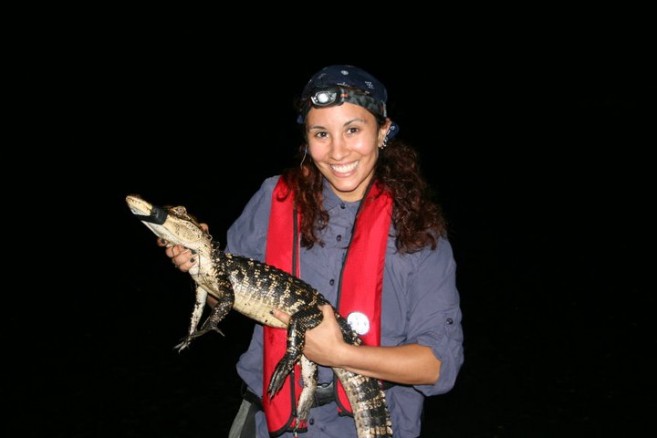 She explained that a right balance must be struck between development, tourism and the environment. "I understand tourism is important to the island and it contributes to the economy of the island and country. However, there is a way we can do tourism but also preserve the wildlife. We need to come up with a sustainable environmental program that can benefit both tourism and wildlife."
Striking the right balance is important for the future of the island before it is too late said the international scientific researcher. "We need to ensure Ambergris Caye stays as a great tourism attraction but stays healthy. If we continue at the rate this island is going, and based on my findings and my data, this island is not going to last very long."
Dr Maria Tellez is the Central American Co-Chair of the International Union for Conservation of Nature and sits at the international Species Survival Commission of the Crocodile Specialist Group. Her research, which will last for at least two years, will be compiled and used for policy making decisions at the international level.
Follow The San Pedro Sun News on Twitter, become a fan on Facebook. Stay updated via RSS