Possible research submersible found on the reef
Saturday, March 14th, 2015
Ambergris Caye Police, Coast Guard officials and the Belize Port Authority are investigating the discovery of an item believed to be a deep-water submersible that washed up on the reef off Ambergris Caye. Shortly after 3PM on Wednesday March 11th, police were tipped off about the object on the reef some six miles north of San Pedro Town near the Mexico Rocks Area. With the help of experienced local divers and boat captain, authorities located the item and conducted a closer inspection.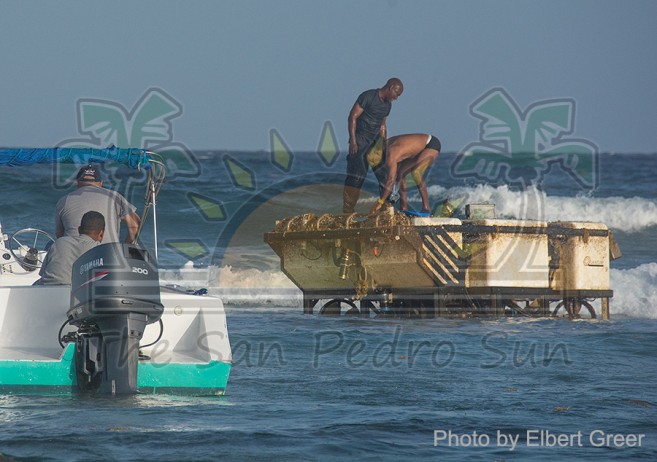 Deputy Commander of the San Pedro Police Formation Inspector Henry Jemmott indicated that while they are investigating what the item really is, they believe it appears to be part of research equipment. He told The San Pedro Sun that the item seems to be a "semi-aquatic submarine" or a "underwater research drone" used to collect sediment and other information from the ocean floor in areas that are inaccessible to humans. Jemmott indicated that from comparison to online information, it suggests that it is an item that is powered by remote control off a vessel.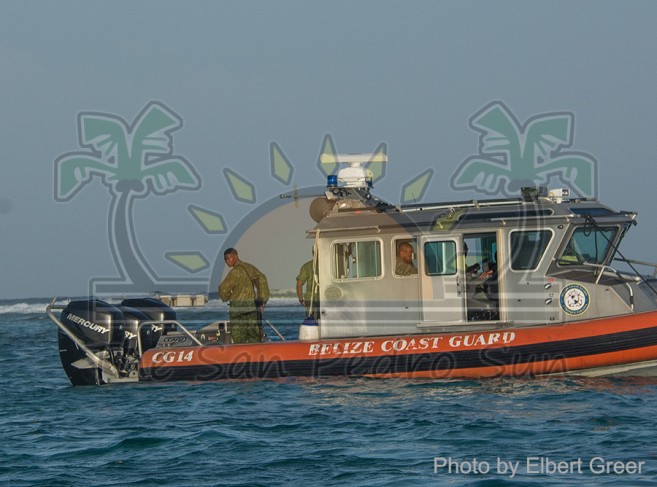 According to Hol Chan Marine Reserve officials, the object measures almost 12 feet long by 6.6 feet wide and stands at seven feet high, and is believed to have a depth rating of almost 10,000 feet (3000 meters).
How it reached the reef in Belizean waters is unknown at this time. However, its presence on the reef is of concern to authorities. For the time being, authorities are looking at the possibility of removing the item from off the reef before it causes further damages.
Authorities do not believe it is used in the illicit drug trade, but they continue to investigate the origin of the item.
Follow The San Pedro Sun News on Twitter, become a fan on Facebook. Stay updated via RSS