BAHA – Keeping Belize Medfly free since 1977
Saturday, September 12th, 2015
Many question why the Belize Agriculture Health Authority (BAHA) imposes such strict regulations in the importation of produce, especially from neighboring countries such as Mexico. The reality is that, these regulations are set in place to protect Belize's own agriculture industry from foreign pests that may be transported through the products. According to the Belize Agriculture Health Authority Act, the importation of any plant, planting material, plant product, bio-engineered products or banned products can result in fines and even imprisonment.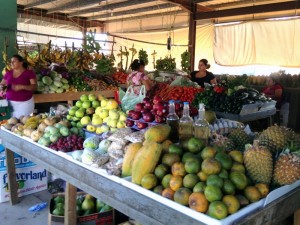 Here on Ambergris Caye, several restaurants and bars face issues when stocking up on fresh produce, as many vegetables and fruits are seasonal, leading to shortages or high costs on the island. This has led to the increase in contraband fruits and vegetables, with the most common ones being avocados and limes. As BAHA cracks down on this contraband, businesses incur financial loss on the products confiscated as well as the fine that comes along with the charges. Sales are also lost from not being able to serve regular menu items.
Plants for planting, fresh fruits and vegetables belonging to the Citrus group or its relatives are prohibited entry. Plants and plant products that are hosts or may be hosts of the Mediterranean fruit fly and originate in any country or part thereof where this pest is present are prohibited; importation of plants, plant products or their by-products may be prohibited entry as specified by the Plant Health and Quarantine regulations from time to time.
But BAHA remains adamant that these regulations need to be enforced to protect the agriculture industry, as Belize enjoys a Medfly (Mediterranean fruit fly) free status since 1977. This is one of the main reasons why there is such a heavy ban on products coming in from Mexico, as that country is not Medfly free. The Medfly is a devastating insect that lays eggs inside of host fruits. "The Medfly has over 300 hosts that include: tomatoes, avocados, cashew, coffee, papayas, peppers, mangos, tropical almond, all citrus, apples, cantaloupe, guavas and grapes among others. Established medfly populations can cause up to 25% in production losses but more importantly, the exporting country eventually loses its markets to countries that are free of this pest," explains BAHA.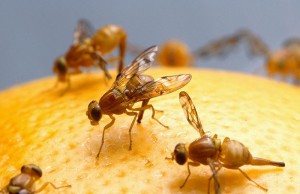 Under the Belize Agriculture Health Authority Act Chapter 211 Revised Edition 2000, Section 6 – 27(1) "no person shall import or offer to bring into Belize any plant, planting material, plant products, bio-engineered products or any restricted article except under a permit issued by the Authority. (2) Any person who contravenes subsection (1) commits an offence and shall be liable on summary conviction to a fine not exceeding ten thousand dollars or to imprisonment for a term not exceeding two years, or to both such fine and term of imprisonment." Those wanting to import restricted produce can apply for a special permit from BAHA that allows products to be brought to the country after necessary inspections are made. "To ensure that we stay Medfly free, DO NOT bring in fruits or vegetables without a valid import permit from the BAHA. Produce being brought in with the use of a proper permit are examined and tested to ensure it is pest free," said BAHA.
BAHA urges all establishments to refrain from illegally importing banned produce. To learn more on the regulations and how to apply for an importation permit contact the Plant Health Department at 501-824-4899 or visit their www.baha.bz/plant_health.html to download the application.
Follow The San Pedro Sun News on Twitter, become a fan on Facebook. Stay updated via RSS