Revision of NPAS ACT and amendments to PACT
Monday, November 2nd, 2015
Belmopan, October 28th, 2015
Press Release
The Ministry of Forestry, Fisheries and Sustainable Development informs about two important new laws that will increase environment protection and boost sustainable economic development in Belize. The National Protected Area System (NPAS) Act and amendments to the Protected Areas Conservation Trust (PACT) became law on October 22, 2015.
Both measures will, for the first time, create a unified management and financial system for Belize's NPAS which is central to our economic development and already contributes hundreds of millions of dollars to the economy every year in direct uses, such as tourism, fishing and forestry. Equally important for the economy and wellbeing of all Belizeans are the indirect uses of "ecosystem services", such as the provision of healthy food, clean air, precious water, affordable electricity and respectable jobs. NPAS even protects us from storms and the impacts of climate change.

Tourism – 25% of GDP – the new legal framework should mean better conservation of the pristine natural areas which visitors from around the world come to see. Protected areas will be assured of core funding from PACT that will now raise funding available for protected area management. Strategic planning on the future of individual protected areas will be possible as will be targeted funding. The new laws will now automatically mean an increase in tourist fees, including airport tax.
Water Security: By strengthening forest conservation in catchment areas and along rivers, the legislation will help to reduce pollution and siltation and maintain water flows throughout the year. This will benefit all Belizeans, most of whom depend on water from surface sources, as well as industries, such as agriculture, including citrus, banana and sugar cane. For all water users, the National Protected Area System will become an increasingly valuable asset, as climate change reduces total rainfall in Belize and concentrates it in fewer, more intense storms. Better management of the protected areas will mitigate the impacts by reducing floods and droughts, and preventing erosion and damage caused by storms and rising sea levels.
Fisheries: Commercial and recreational fisheries sectors will see an increase in conservation of fish habitat for breeding and successful growth of juveniles, while providing for sustainable local fisheries. Protection will be extended to rivers and estuaries, that are important for fish populations, and the new legal framework will allow marine biological corridors to be set up to ensure maintenance of ecological links between areas, upon which the life cycles of many marine resources depend. There will be new opportunities for coastal communities to participate as co-managers of marine reserves, and full stakeholder consultation will be mandatory before any new protected areas is created or changes are made to existing protected areas.
Forestry: Sustainable forest management will be strengthened with increased access of funding to forest reserves, within the NPAS, for monitoring and evaluation. Just as in the marine context, the Act assures communities to be consulted on creating or changing terrestrial protected areas and provides a framework for community organisations to become co-managers, where appropriate.
Private Protected Areas: The new legal framework will make it possible for landowners to apply for protection under a number of criteria, including biological diversity or provision of environmental goods and services, or if the land has scientific, geological, scenic or landscape value. Legal protected status will imply important responsibilities for the landowners, but also enable them to benefit from government cooperation, PACT funding and incentives. The law ensures that landowners have to give written consent to such a declaration.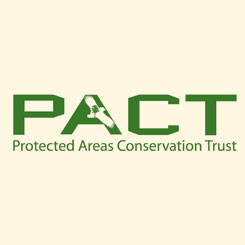 More than any other country in Central America, Belize is blessed with a rich heritage of natural resources, which, if well managed, can support our sustainable development and provide resilience against the worst effects of climate change. Nature and its enjoyment are also central to Belizean culture, and the new legislation encourages all Belizeans to enjoy educational and recreational opportunities in the national parks, wildlife sanctuaries, archaeological sites, marine reserves and other components of the NPAS.
In short the new laws will enable the government to manage and monitor the NPAS as a whole system with clear accountability rather than a fragmented collection of areas.
They will allow limited financial resources to be targeted strategically to achieve the objectives of the NPAS, while maintaining incentives for NGOs and other stakeholders to continue generating revenue and donations for protected areas.
NGOs and community-based organizations and economic stakeholders like the tourism sector will be motivated to play a stronger role in the management and financing of protected areas.
Private and communal landowners will be incentivized to establish private sector reserves, which provide valuable ecosystem services to Belize.
Unnecessary bureaucracy will be avoided by ensuring there is no net increase in the number of statutory bodies and committees.
Close links between NPAS managers and the communities they serve will be forged and maintained.
A full version of the law changes is available at ProtectedAreas.gov.bz
END
Follow The San Pedro Sun News on Twitter, become a fan on Facebook. Stay updated via RSS