Reef along Ambergris Caye Suffers Bleaching
Friday, November 6th, 2015
The Mesoamerican Barrier Reef creates a protective barrier to the many islands along its length, as well as a habitat for thousands of marine life forms. However, recent reports have shown that many corals that create the reef are stressed by climate change; some more than others. According to such reports, reef health in Belize is declining and there have been signs of bleaching on the reef in front of Ambergris Caye. However, Marine Biologist at Hol Chan Marine Reserve Kirah Castillo told The San Pedro Sun that it is not all bad news.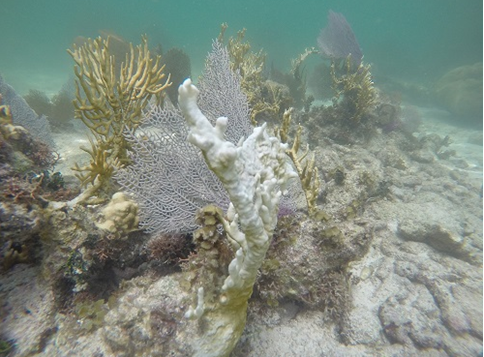 According to Castillo, on their latest survey of the reef in front of the island, they did find some abnormalities, but it was not necessarily all bleaching. "We have been out there and so far there has been some bleached corals found but it is not a lot, what we have observed is a lot of pale corals. This means that the algae that lives within the coral (which gives it its colors) has left and so the coral becomes pale, but it is not dead. Bleaching is when the coral is completely dead and the few corals that have died so far we believe are due to the rise in temperature and low tides. Fortunately, after looking at some satellite images of the water in front of Ambergris Caye, it has shown that the water temperature has cooled down," said Castillo. She explained that as temperatures become more favorable, the corals that are pale and at risk of bleaching will eventually have the returns of the algae that pump life into them again. "Usually during the summers, the temperature in the water goes up, but this summer was hotter than other ones. If the temperatures are around 28C-29C they do well, but anything from 30C and above is not good for the reef, that is when they become stressed and the algae ends up leaving and the coral reef is then at risk of bleaching," stated Castillo.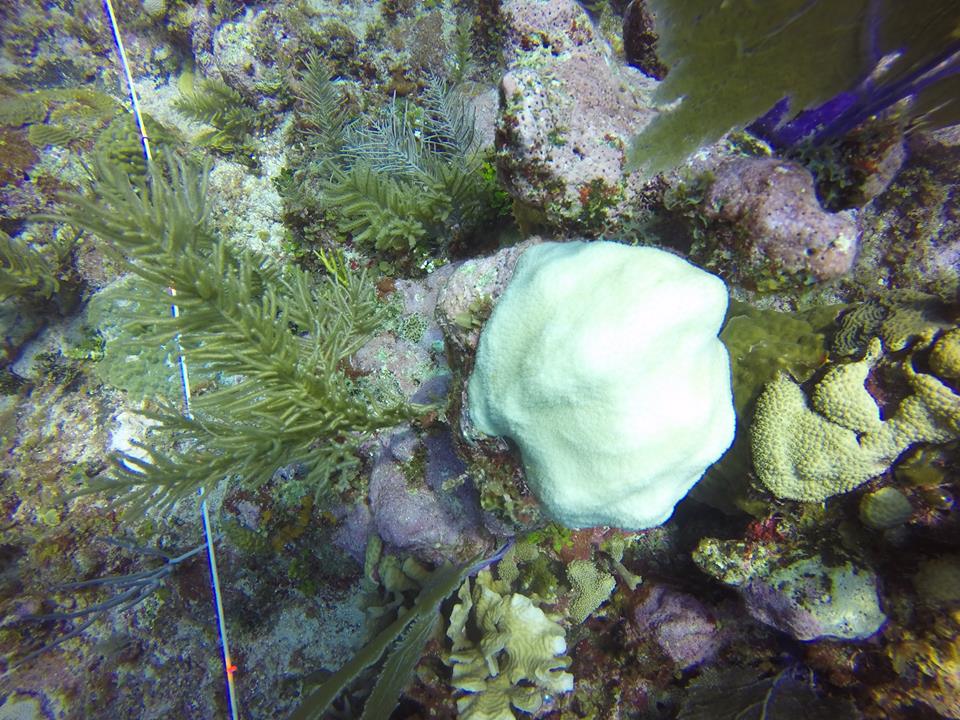 Castillo said that the issue with the reef being at risk of bleaching is not just in San Pedro, but throughout the length of the barrier reef. According to Castillo, they will be out at the reef soon to access the condition in order to prepare a full report. "As the temperatures in the sea are subsiding we expect an improvement in the reef. In time the discoloration will disappear and we should see those corals turn into their beautiful colors again, but it will take time," said Castillo.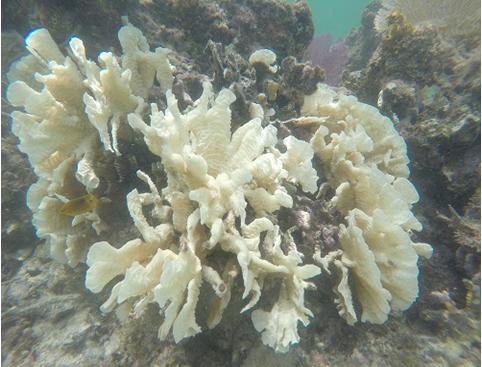 This is not the first case of discoloration and bleaching in corals along the coasts of Belize. It has been reported that in 2005 and 2008 there were similar cases whereby the sea temperatures rose, stressing the coral reef. However, the good news has been that the reef system can recover since the heat waves up to now have never been prolonged.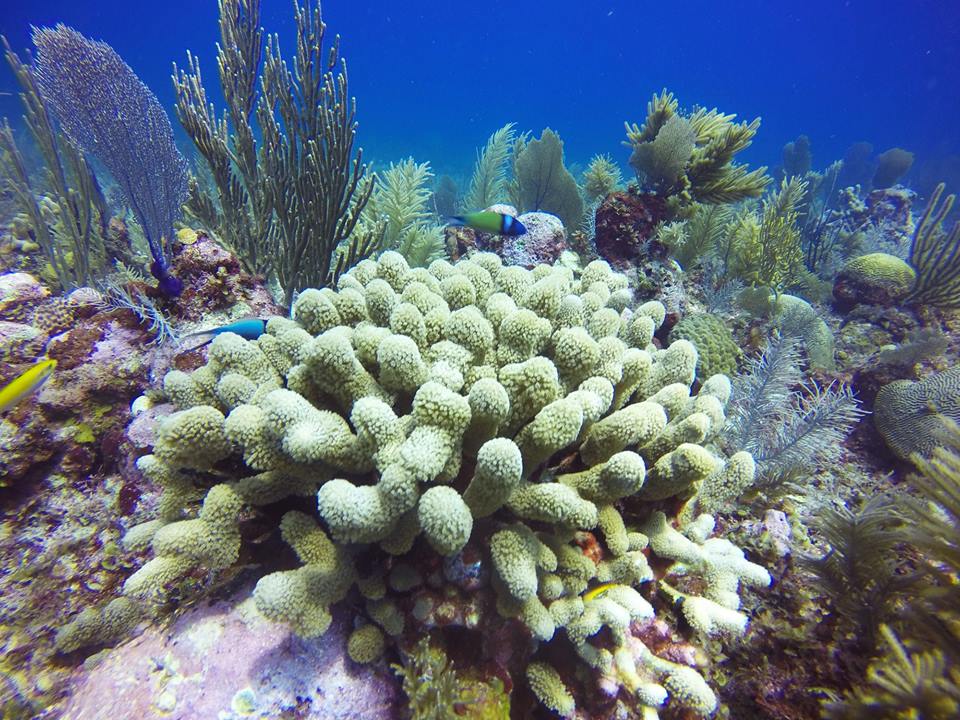 The issue has been attributed to global warming, and besides trying to avoid the excess emissions from vehicles and industrious areas, what institutions like Hol Chan are doing is monitoring the situation. A more in depth report on the status of the Belize Barrier Reef will be available at the end of the year. The report will give a clear indication of how healthy our marine ecosystem is, and which types of corals are the most affected. The report will also point out the most common diseases affecting the reef system.
Tour operators are encouraged to explain to their clients that if the reef looks pale, it does not necessarily mean that it is dead. The coral is simply pale due to stress and high temperatures in the water, however when temperatures cool down with winter approaching, the beautiful natural colors will return to the undersea gardens. As always, visitors to our reef are encouraged to 'look, but not touch!'
Follow The San Pedro Sun News on Twitter, become a fan on Facebook. Stay updated via RSS