Tourism Industry partners briefed on environmental issues
Friday, December 11th, 2015
On Wednesday, December 2nd the San Pedro Tour Guide Association (SPTGA) hosted a general meeting for tourism industry partners. The meeting was held at the Lions Den at 7PM and was a collaborative effort with the many island environmental awareness stakeholders. The well attended meeting shed light on issues regarding to conservation of Ambergris Caye's marine ecosystem.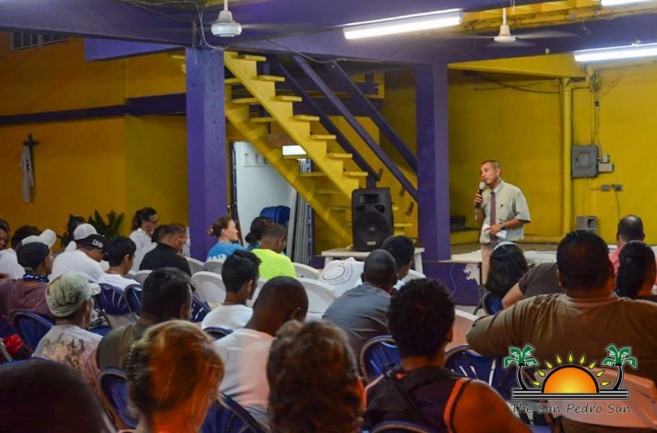 Opening the meeting and welcoming those in attendance was president of the SPTGA, Philip "Billy" Leslie. He spoke on the importance of the association and healthy tour guide practices in San Pedro. Leslie also served as moderator for the meeting addressing questions brought up by the attendees and offering further information on the topics discussed by the several presenters.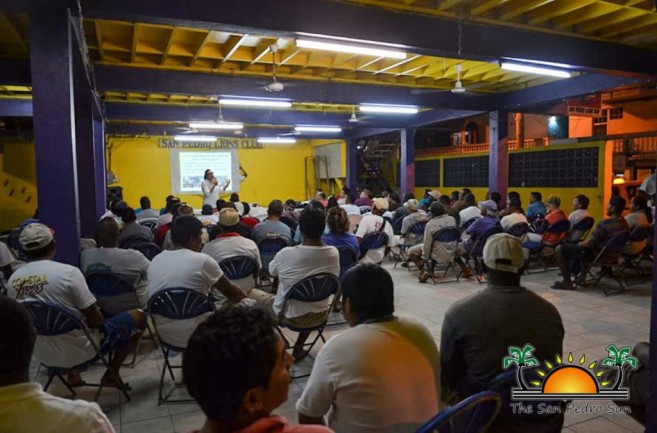 Presenters at the meeting included Rachel Graham of MarAlliance, who shared results and updates on past and upcoming projects they have held throughout Belize and the Mesoamerican Barrier Reef. Also presenting from MarAlliance were Ivy Baremore who shared results and updates on the Deep Sea Fisheries Project, and Cecilia Guerrero who shared results from their Education and Outreach program and plans for 2016.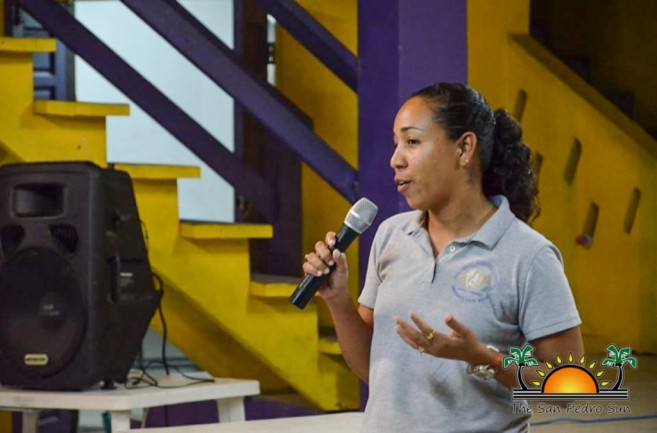 Also presenting was Social Security's San Pedro Branch, Lisa Forman who informed those in attendance on how Social Security plays a big role in the industry, ensuring the wellbeing of workers. Members of the Belize Tourism Board (BTB) were also presented and provided information of how BTB is working to strengthen the industry in Belize in a sustainable manner.
A very important topic also discussed was the expansion of the Hol Chan Marine Reserve and the new protected status of Mexico Rocks. Marine Biologist at Hol Chan Marine Reserve Kirah Castillo discussed what the expansion entails and the new regulations and policies needed to be observed by tour operators. Many of those in attendance took the opportunity to voice questions and concerns on the new regulations, which were answered by either Castillo or Leslie.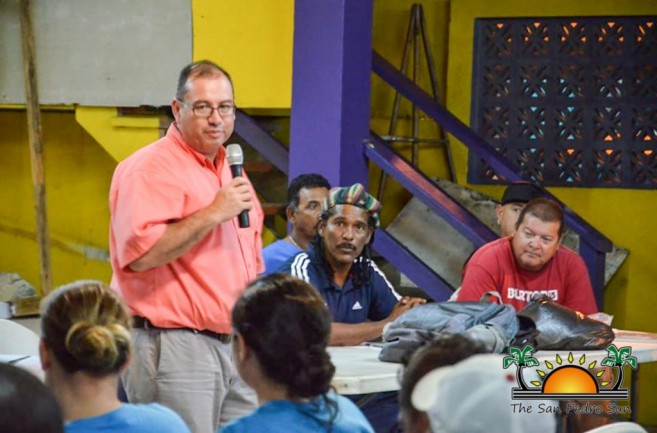 The SPTGA is scheduled to hold another meeting on Thursday, December 10th at the Lions Den at 1PM. This meeting is on the importance of manatees and how to follow proper protocol for conducting manatee sighting tours.
Follow The San Pedro Sun News on Twitter, become a fan on Facebook. Stay updated via RSS