Forest Department to cease future parrot registrations
Saturday, April 30th, 2016
Effective October 31, 2016, the Forest Department will no longer be accepting applications for ownership of parrots as pets. The announcement was made on Monday, April 25th when personnel from the Forest Department visited Ambergris Caye and conducted an inspection on different households with parrots. The inspection also served to assess the conditions and housing of parrots kept as pets by island residents. The team from the Forest Department reported a successful inspection indicating that parrot owners were abiding by the rules and the birds were in good conditions. However, the need to put an end to the issuing of permits for parrots is crucial as this practice is dramatically affecting the wild parrots' population in the country.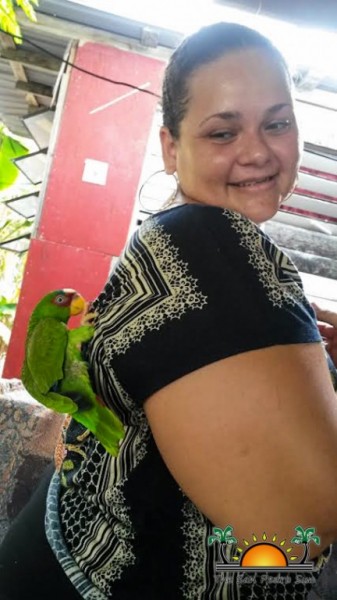 The sale of parrots as pets has become a lucrative business that continues feeding a cultural aspect of Belizeans who are big fans of the bird. Almost every household in rural areas has a parrot being kept as a pet in cages or sometimes freely roaming with their wings clipped. Many of these were taken from their nests and sold to the highest bidder. This is an illegal business, which the Forest Department has been constantly fighting.
According to Minerva Gonzalez, Park Ranger at the Forest Department, many of the parrot owners on Ambergris Caye have not registered their pets; however, they are taking good care of the birds. "We visited many households on the island and we discovered a great amount of parrots. Though the birds appeared healthy and the owners were taking good care of them, they need to register them before the closing date to avoid confiscation," said Gonzalez. Several owners opted to register their parrots on site, and a small ring/tag was attached to the parrots' foot, which serves to identify the registered parrot."
Gonzalez further explained that besides taking care of the animals, certain guidelines must be followed in order to satisfy the criteria of a "Captive Wildlife Permit." "When we do our inspection, we ensure dietary requirements are being followed, to increase the parrots' health and lifespan," explained Gonzalez. "Parrots feed on mainly fruits and seeds, and that is what they should be fed. Cooked or processed foods decrease their health and lifespan."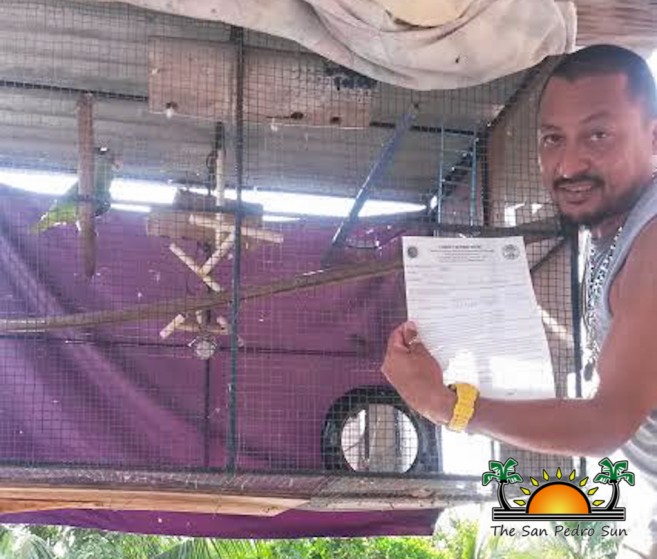 Additionally, housing for parrots should be adequate and the perches should resemble their natural habitat as much as possible. Instead of metal or PVC perches, a twig with leaves is highly recommendable. "Any other material other than twigs or natural branches can damage the parrot's foot thus it is not recommended. If we see that an owner does not meet all the requirements, he/she is given a grace period of a month to address them, and if on the second inspection, nothing has been done, the bird is confiscated," Gonzalez said.
Gonzalez expects to be back on the island within a month to keep checking on owners to make sure they are following the rules and ensuring that everyone gets their birds registered. After the date is closed for registration, any unregistered parrots will immediately be removed and the owner penalized with fines and even incarceration.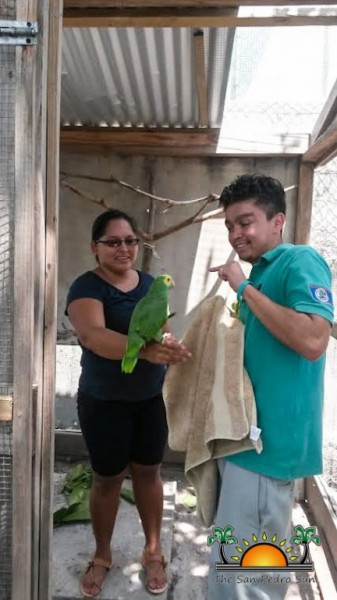 The general public is also advised that it is illegal to have any wildlife in their possession, as it contravenes with the Wildlife Protection Act, Chapter 220, of the Subsidiary Laws of Belize. This is not an invitation to buy or sell parrots, or to capture them from the wild. A parrot must be hand tamed by its owner in order to be considered a 'pet'; the parrot must also be one year or older in order to be registered.
For further information, the Forest Department can be contact at 822-1524. The general public is also informed that registration forms are available at the San Pedro Public Library. Registration is free.
Follow The San Pedro Sun News on Twitter, become a fan on Facebook. Stay updated via RSS