Ambergris Caye residents join Hands across the Sands against offshore oil exploration
Wednesday, May 25th, 2016
On Saturday, May 21st Belizeans from among 13 municipalities joined hands as part of the second annual "Hands across the Sand," in order to promote and highlight the issues of offshore oil exploration and drilling. This year, the campaign was also aimed at spreading the message of saying 'NO' to filthy fuels and saying 'YES' to clean energy.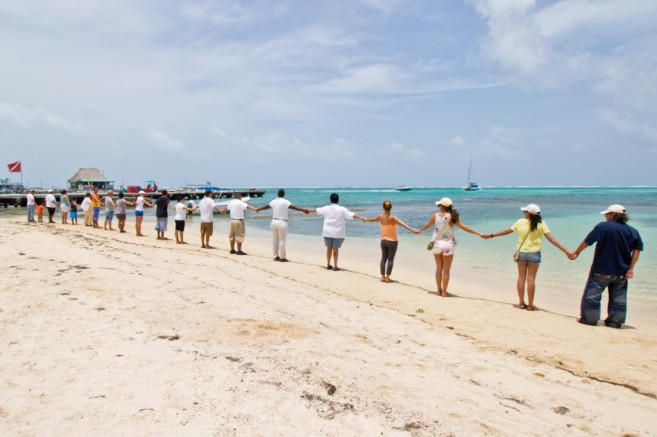 The event, which also took place in over 80 countries around the world, was spearheaded in Belize by Oceana in Belize who rallied citizens to take part in this worthy cause. In San Pedro Town a total of 19 residents gathered on the beach in front of the Central Park. For around 15 minutes, the group held hands in solidarity against offshore oil development in Belize's marine environment. Hundreds of Belizeans across the 13 municipalities also joined in. Orange Walk Town, Corozal Town Belize City, Belmopan City, San Ignacio Town, Hopkins Villa, Placencia Village, Sarteneja Village, Caye Caulker Village, and Punta Gorda Town said NO to filthy fuels.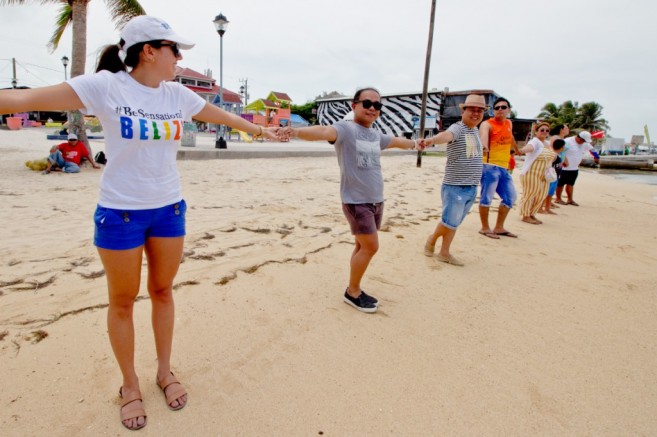 The demonstration in San Pedro included attendees from schools, tour companies and even restaurant owners. Everyone expressed a sense of relief after the event. Many believed that by joining hands across the country and in the entire world, it will harbour enough positive energy against the development of an offshore oil industry in Belize. It is believed that such a development can lead to the destruction of the Belizean marine eco-system.

According to Janelle Chanona, Oceana Belize's Vice President, the danger of offshore oil drilling could be catastrophic. "The damage from offshore oil to Belize's marine environment, whether here or as far away as the Gulf of Mexico, is far-reaching. The main threat would be the loss of tourism revenue, to worsening climate disruption," said Chanona.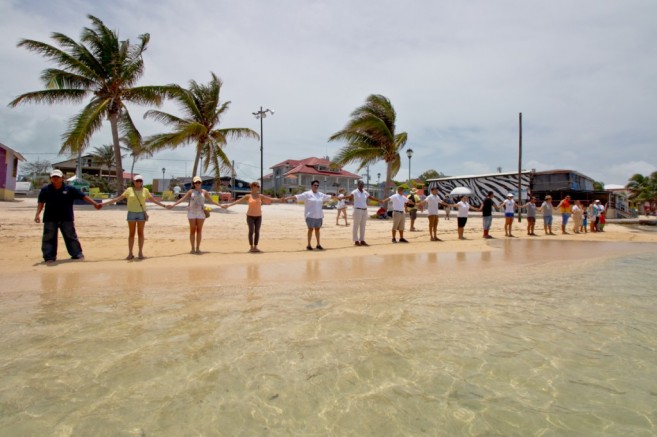 She emphasized the battle against the use of fossil fuels and for the use of clean energy that would benefit everyone. Participants of the event were commended, as they clearly sent a message to the government once again about their stand against offshore oil drilling.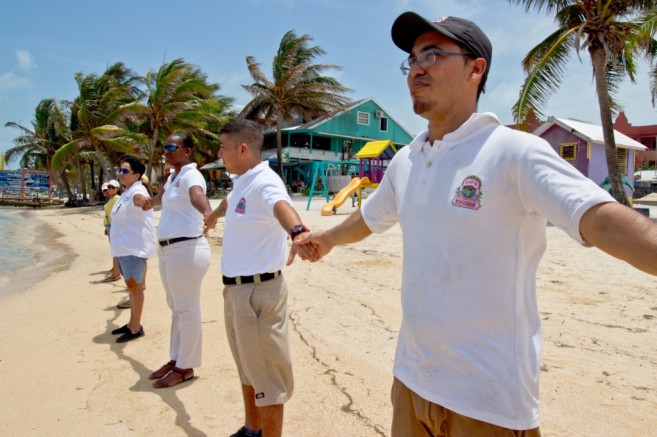 Oceana in Belize thanks all those who took the time to participate in the event and hopes that Hands Across the Sand will serve as one of the awareness campaigns against offshore oil explorations in Belize.
Follow The San Pedro Sun News on Twitter, become a fan on Facebook. Stay updated via RSS