SPTC tests its beach reclamation project
Friday, July 15th, 2016
Following a visual assessment to determine the level of erosion on the beaches on Ambergris Caye by experts of the Caribbean Community Climate Change Centre (CCCCC) and the Pan American Development Fund (PADF), The San Pedro Town Council (SPTC) has embarked on a project to save the island's coast line.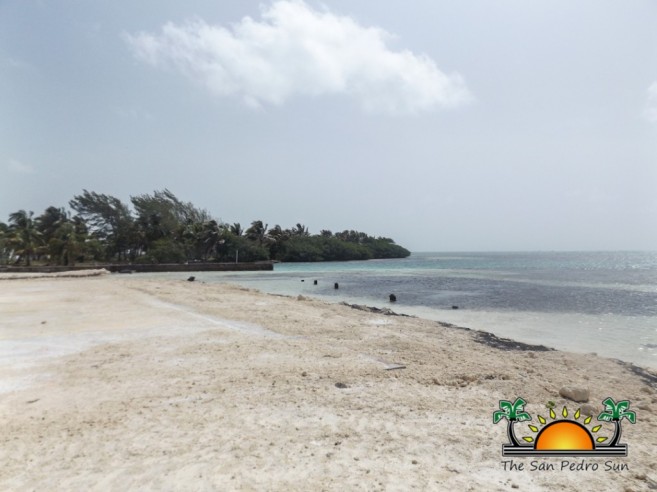 During the inspection which was done on April 13th, different factors were pointed out as the cause of the island's fast beach erosion. According to Carianne Johnson from the PADF, seawalls are the major culprits for the erosion currently taking place. She commented that most of the seawalls along the shoreline are not properly built, and instead of protecting the beaches, they are actually speeding the erosion process. Likewise, Keith Nichols from the CCCCC stated that the solution is not an easy one. According to him it will required a set of studies to learn the movement of the currents in order to start a reclamation project.
Three months since the inspection, the SPTC has commenced a pilot project to start from the Boca Del Rio Park all the way down to the Palapa Bar dock.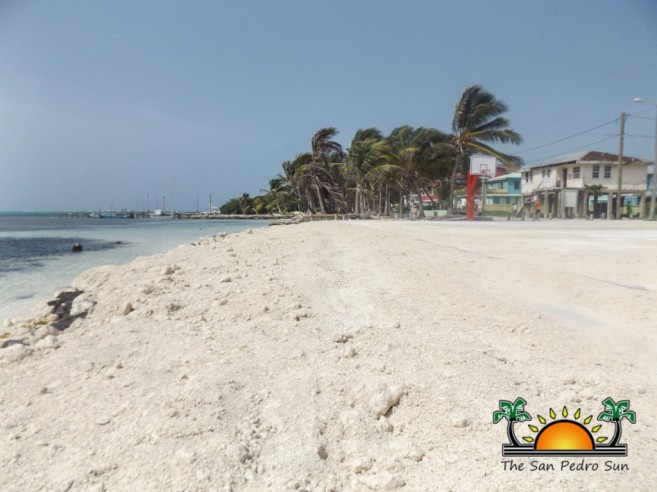 Speaking about the project, Mayor Daniel Guerrero said they are very optimistic that it will work. "At the moment we are doing a test at the Boca Del Rio Park in order to see how it works before we fully launch the project," said Guerrero. The material that is being used to expand the beach currently is coming from the quarry in northern Ambergris Caye, therefore it is not sand. However, Guerrero explained why they are using the hard core material. "We expect the hard core material to stop the erosion, and again it is just a test we are doing. If it works, then the use of sand will be minimal and that is something positive, because the less we use the better," he said. Guerrero stated that the pilot project is being done according to the results from the studies sent to them from the representatives of PADF and CCCCC, and based on recommendation by the experts.
The experiment will be put to the test for about a month, and the SPTC is hoping for positive results. "During this month time, we will see how the material performs against the movement of the currents, the wave actions and even the weather. All these factors are very important in order to determine if what we are testing will really work, and eventually trap sediments for the building of the beach," said Guerrero.
Currently, the SPTC is still looking into investing in a beach reclamation project that would extend the beach up to a possible 15 to 20 feet from the existing shoreline in order to prevent further damage of the beach. After the test trial project, the SPTC will announce what will be the next step in the plans to reclaim and build back the beaches of Ambergris Caye.
Follow The San Pedro Sun News on Twitter, become a fan on Facebook. Stay updated via RSS