DOE announces new sewage treatment system for Ambergris Caye
Friday, August 11th, 2017
In an effort to diminish the threat of any negative environmental impact on Ambergris Caye, the Department of the Environment (DOE) has issued an advisory to all new commercial and tourism developments on north and south Ambergris Caye, to invest in a proper sewage treatment system. In a press release issued on Monday, August 7th, DOE encourages future developers/investors to select the most appropriate system available on the international and local market, and then submit for the Department's approval.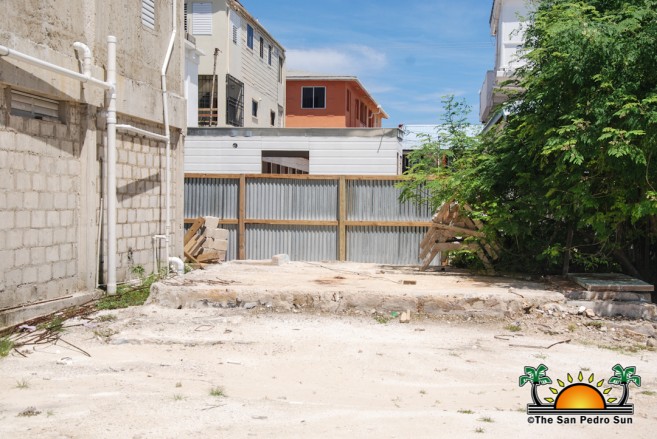 The initiative's objective is to protect the island's environment and the sustainability of the tourism industry, thus island stakeholders welcome it. Personnel at the Hol Chan Marine Reserve believe that such a decision will help minimize any potential contamination to the recreational waters around the island. Tour operators on the island also believe the policy will create a more environmentally friendly image, showing a commitment to preserve the environment, especially the reef, which supports the tourism industry. They hope that local authorities will enforce the DOE initiative.
Currently, the traditional septic tank treatment used by most residents and businesses on Ambergris Caye is not designed for large developments. According to the release, this method is practically non-functional because of the high permeability of the soil on the island. They pointed out that this method can compromise the potential recreational use of the surrounding waters on the entire island. Thus, any developer who applies for an Environmental Clearance Plan to construct large-scale developments in the aforementioned areas of the island will need to be accompanied by specifications for the chosen/selected sewage treatment system.
DOE also informs that all existing commercial and tourism developments in ecologically sensitive areas will need to decommission existing septic tank systems. They will be given a specific time frame to do so, and upgrade these to the above-mentioned requirement.
The San Pedro Town Council (SPTC) also supports the project, as it promotes environmental protection. They pointed out that they have been engaged in a similar initiative since March 13th in coordination with Belize Water Services for an expansion of the sewage system on Laguna Drive in San Pedro Town. The project is expected to benefit 62 residences/businesses that are currently connected to septic tanks. After the project is finished, it is expected to significantly minimize the negative impacts on the environment near the town core.
For more information on the project, contact the Department of the Environment at 822-2548 or via email at [email protected].
Follow The San Pedro Sun News on Twitter, become a fan on Facebook. Stay updated via RSS