DFC Eco Rangers benefit from Blue Water Grill's Monthly Donation Program
Friday, August 18th, 2017
A group of young environmentalist have set out to make San Pedro Town a cleaner place. Since inception, the DFC Eco Rangers have been hard at work, cleaning up their neighborhood and raising awareness for proper garbage disposal. The actions of these children have not gone unnoticed as several businesses have stepped up to show support by donating to their cause. Most recently, the DFC Eco Rangers received a substantial donation of $3,531 from the Blue Water Grill (BWG), The Phoenix Resort and Wine de Vine.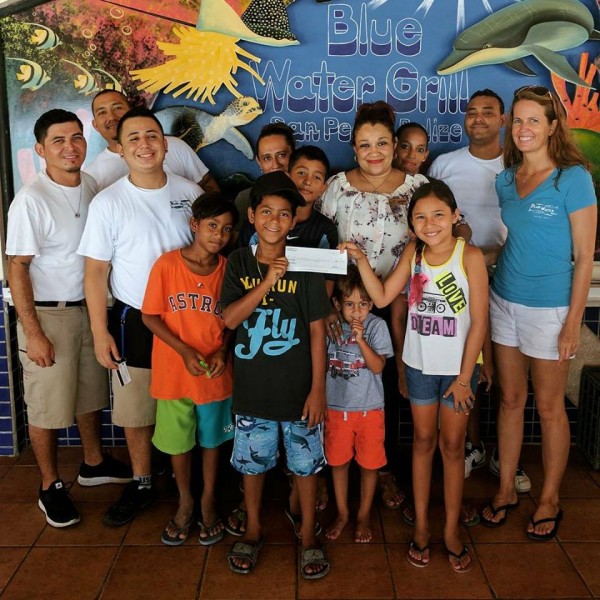 The donation was part of the businesses' Monthly Donation Program where customers make monetary contributions that are matched 100%. During the month of July, BWG customers donated $1,462, The Phoenix customers donated $275 and Wine de Vine customer donated $29. After matching the donations, a grand total of $3,532 was handed over to the Eco Rangers. "They made us a great trash bin that we will install on the beach in front of our restaurant. If you doubt the work ethic, selflessness, and intelligence of young people in Belize, you should spend time with these kids. We guarantee that your perception will change," says BWG.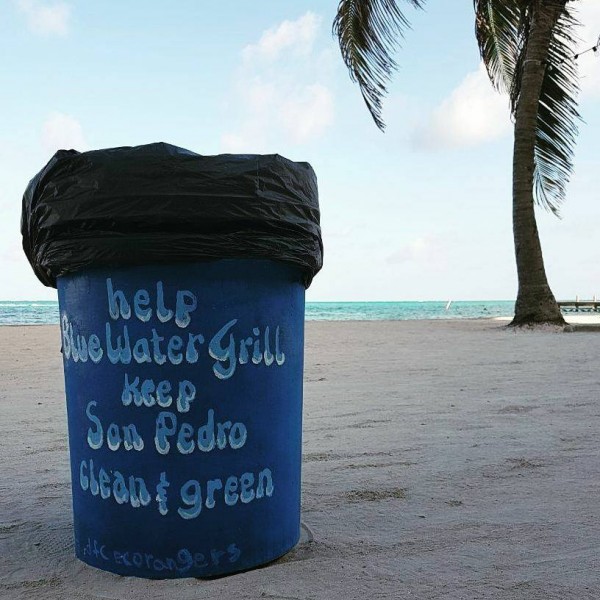 The DFC Eco Rangers take part in several community rehabilitation activities, such as clean-up campaigns, planting of trees and flowers, installing and maintaining garbage bins and repurposing trash into public art. To learn more on the group's activities visit the on Facebook under DFC Ecorangers.
During the month of August, BWG's Monthly Donation Program will be raising money to build a new library and literacy classroom at New Horizons Primary School. "This addition will give the school a dedicated place for kids to read and for teachers to conduct literacy classes for the kids. Currently, the school does not have an indoor space for this. The cost of the project is $25K. To date, $15K has been raised. We hope to raise the remaining $10K," says BWG.
Donations can be made in person at any of the above mention establishments or online at bluewatergrillbelize.com/community
As always, we thank everyone who donates to this and other worthy causes on Ambergris Caye.
Follow The San Pedro Sun News on Twitter, become a fan on Facebook. Stay updated via RSS