No exceptions made for duty-free biodegradable products: foam products get tax exemption
Wednesday, August 30th, 2017
Across the country many business and organizations are working together to 'Go Green' by switching to biodegradable products in an effort to tackle excessive garbage. Non- biodegradable products like plastics, bottles, Styrofoam, and aluminum accumulate on land and in the ocean, causing harm to the planet's ecosystem.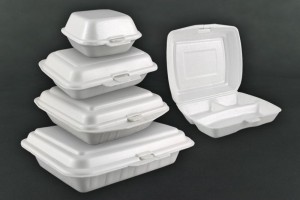 While these conscientious businesses and organizations are doing their part to protect environment, the government of Belize is not providing the necessary help to support the movement. Recently the Government of Belize (GOB) passed a statutory instrument to give zero rated status to foam products instead of biodegradable options. Environmentalists are now calling for GOB to increase taxes on non-biodegradable products that are harming the environment, rather than relieving them from taxes.
Biodegradable products have the ability to break down safely and relatively quickly, by biological means, into raw materials that are naturally absorbed into the environment. These products can be solids biodegrading into the soil (which are also referred to as compostable), or liquids biodegrading into water. Some of the advantages of going green and switching to biodegradable products are, they are renewable products, cause less pollution, non- toxic, easier to recycle, and fuel efficiency.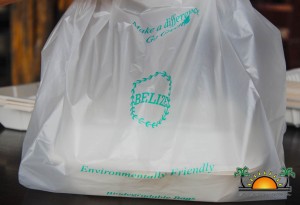 Non- biodegradable products are waste and pollution, and are made of substance or chemicals that cannot be changed into a harmless natural state through degradation. Some of the negative effects that all these non-biodegradable products can cause are, contamination of land, outgassing, damages on marine life and effects on human health. Recycling of non-biodegradable items here in Belize are difficult.
Until the Government of Belize makes an amendment to the law, any supplier of biodegradable items will be subjected to duty tax for their products. In turn the higher cost of providing these products by businesses may be passed on to the consumer. Businesses and organizations that have made the switch to biodegradable product hope to encourage more businesses and people to go green and make the switch.
Follow The San Pedro Sun News on Twitter, become a fan on Facebook. Stay updated via RSS