Another glass pulverizing machine for San Pedro Town
Wednesday, September 19th, 2018
With the recycling movement growing on the island, the Recycle San Pedro has obtained a third glass pulverizing machine. For the past months, Recycle San Pedro has been doing an excellent job on the island, finding ways to keep the environment clean by recycling both glass and plastic bottles.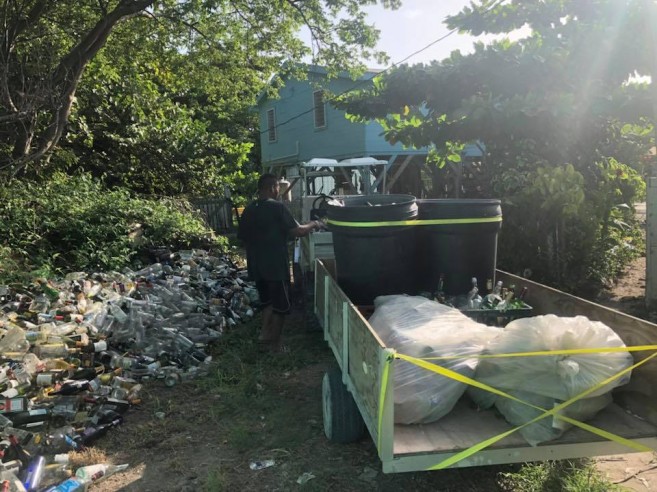 Empty glass bottles of all shapes and sizes are accepted and can be dropped off at a designated location just south of SP Hardware, next to the Garifuna Black and White Restaurant. The collected glass bottles are then crushed by the pulverizing machine, which reduces the glass into fine sand that can be used for making building blocks, bricks, pavers, and Water Filter Systems. In the meantime, the plastic bottles can be dropped off at several businesses on the island that has adopted the large recycling garbage barrels. The lids of all bottles are being recycled and used by Belize Interlocking Bricks & Pavers to make bricks, while bottles are sent to a recycling facility to be shredded and repurposed.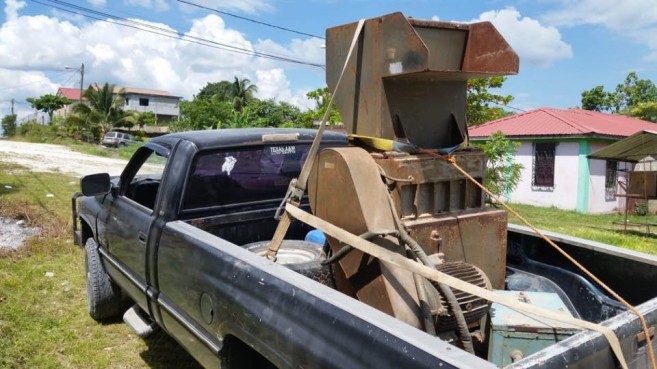 Co-founder of Recycle San Pedro Belize, Ray Tyree told The San Pedro Sun that since they started this project, they have received a lot of support from residents. "We have collected a lot of bottles, both plastic and glass at the designated areas. We will continue to do whatever needs to be done to keep the island clean," said Tyree.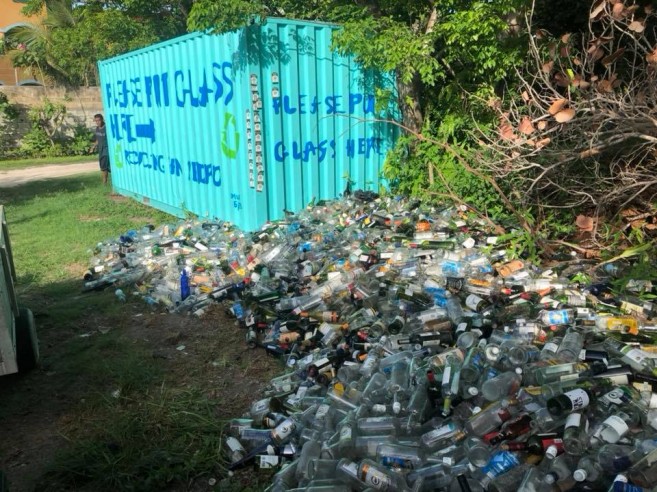 In addition to findings ways to keep the island clean of glass, Tyree further said they are also working to finding a way to combat the mass-influx of Sargassum in San Pedro Town. "Sargassum has become a threat to our island, so we are trying to find a solution to combat it," he said.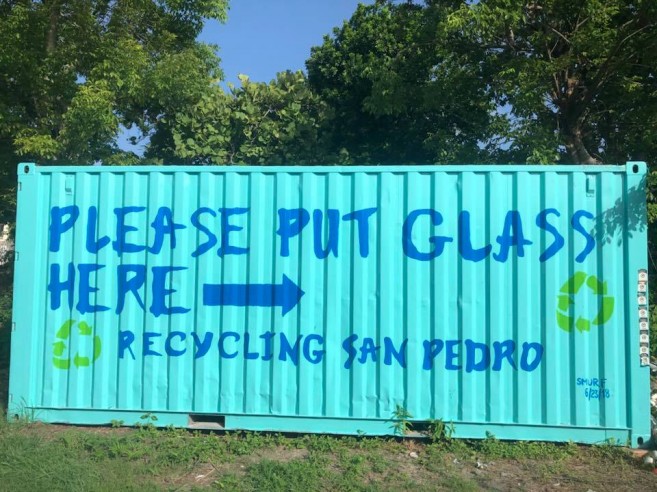 Island residents are encouraged to drop off their glass bottles at the designated area. The team further advises residents only to leave bottles, removing garbage bags, boxes or other packaging they may use for transporting the bottles. To learn more about Recycle San Pedro and the great work they are doing on the island, you can follow them on Facebook.
Follow The San Pedro Sun News on Twitter, become a fan on Facebook. Stay updated via RSS