Awareness campaign to minimize Persistent Organic Pollutants in Belize
Saturday, November 30th, 2019
In an effort to raise public awareness about the hazards of Persistent Organic Pollutants (POPs), the Department of Environment (DOE) is finalizing a package of strategies along with the Basel Convention Regional Centre for Training and Technology (BCRC) in the Caribbean to educate people about these harmful chemicals. An-all day workshop was held at the Radisson Fort George Hotel and Marina in Belize City on Tuesday, November 26th, where several stakeholders representing the government and the private sector were engaged with the proposed plans that are expected to be made available to the public in 2020.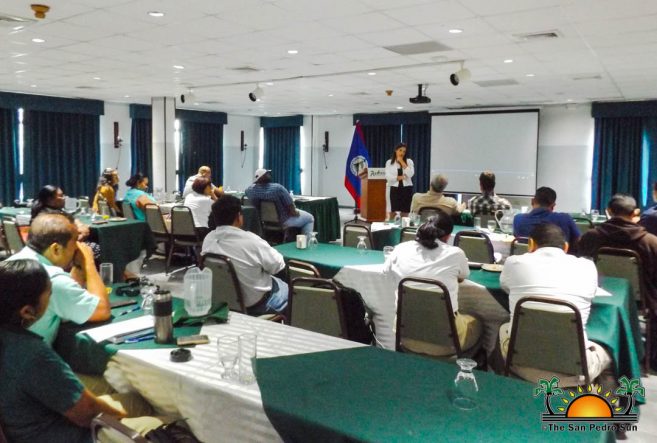 DOE's Deputy Chief Environment Officer, Edgar Ek welcomed attendees to the workshop indicating that the focus is to finalize a plan of public education and outreach. He acknowledged the cooperation with BCRC, who has been instrumental in the development of a communications strategy on POPs. This will be comprised of animated videos, info-graphics and even lesson plans to implement in schools to reach a wide range of people.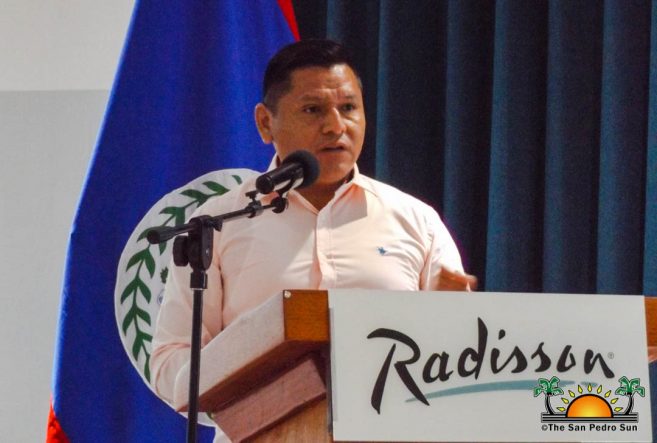 In her opening remarks, BCRC's Project Execution Officer Analissa Rasheed mentioned that they have been working with DOE for the past two years on the project. "We have been developing regional communication strategies and we are here to present them to the stakeholders to see how they can be implemented in Belize," she said. She explained that these toxic chemicals can be found in pesticides, oils, household items, and cleaning products among others. The need to inform the public about the dangers of POPs touched on the use of pesticides and given the agricultural tradition in Belize and the region, the proper disposal of these waste products is encouraged. Many of the suggestions to minimize the impact on people and the environment included triple rinsing or puncturing pesticide containers and the option to use chemical-free pesticides. They warned that the constant use of traditional pesticides can lead to the introduction of POPs in farm products that are consumed by the general public.

The presentations centralized on a number of POPs found in certain items that many people may not be aware of. One type of chemical known as Polychlorinated Biphenyls can be found in equipment used by electricians. Another one known as Perfluorooctane sulfonic Acid can be found in kitchen utensils like non-stick frying pans, in airstrips and in the equipment used by firefighters. Brominated Flame Retardants can be found in derelict vehicles and bed mattresses to mention a few. These were deemed very dangerous not just for the environment but to the health of those exposed to them on a daily basis.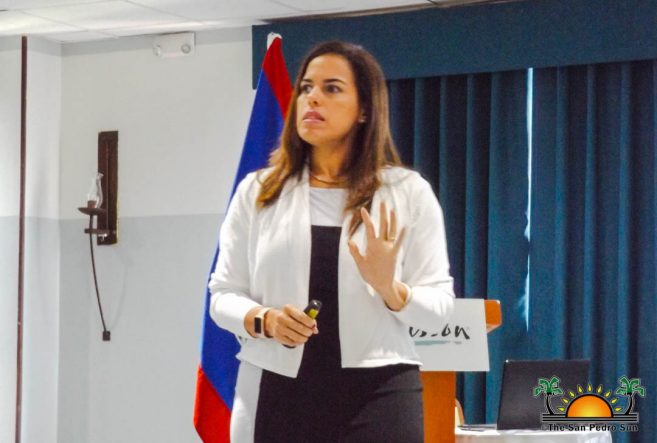 According to Adi Montas, another presenter from the Arthur Lok Jack Global School of Business in Trinidad and Tobago, prolonged exposure to such toxins can lead to infertility in men and harm unborn babies. The burning of plastics or the improper disposal of items such as television sets or refrigerators was highly discouraged, as these activities further spread the chemicals within a neighborhood or community. She advised to always contact the respective local authorities to find out how to properly dispose of items that may contain POPs. Some of the attendees noted that Belize does not have the infrastructure to properly dispose of harmful waste, and a few private entities engaged in recycling have filled in their quotas and are not accepting additional waste products. Some of the entities trying to address the issue include DOE, the Ministry of Health and the Belize Solid Waste Management Authority. They welcomed the initiative by DOE and BCRC, and hope to sensitize the public to reduce the use or improper disposal of waste contaminated with POPs. Montas ended by emphasizing that the focus at this moment is not directly on POPs, but on the dangers, it poses on people and the environment. They hope that strategies will be successfully implemented in Belize next year.
Belize became part of this program in 2010, after it ratified the Stockholm Convention on POPs, recognizing the need to improve on the national management of these toxic chemicals. The Government of Belize is currently participating in this regional project that seeks to implement a sustainable management mechanism that is set to start in 2020. This program is also expected to take place in seven other Caribbean countries including Antigua and Barbuda, Trinidad and Tobago, Saint Kitts and Nevis, Saint Vincent and the Grenadines, Saint Lucia, Barbados, and Suriname.
For more information on how to properly get rid of waste contaminated with POPs, contact DOE at 822-2548 or email at [email protected]
Follow The San Pedro Sun News on Twitter, become a fan on Facebook. Stay updated via RSS