Survey Entries within the Hol Chan Marine Reserve's Zone C canceled
Tuesday, November 3rd, 2020
The good eyes of the island citizenry brought to the attention of local environmental authorities the apparent surveying of two parcels within the Hol Chan Marine Reserve's (HCMR) Zone C off the southern end of Ambergris Caye. The team at HCMR, through its parent organization, the Belize Fisheries Department, reached out to the Lands Department, who could not offer much explanation other than assuring the cancellation of such survey entries.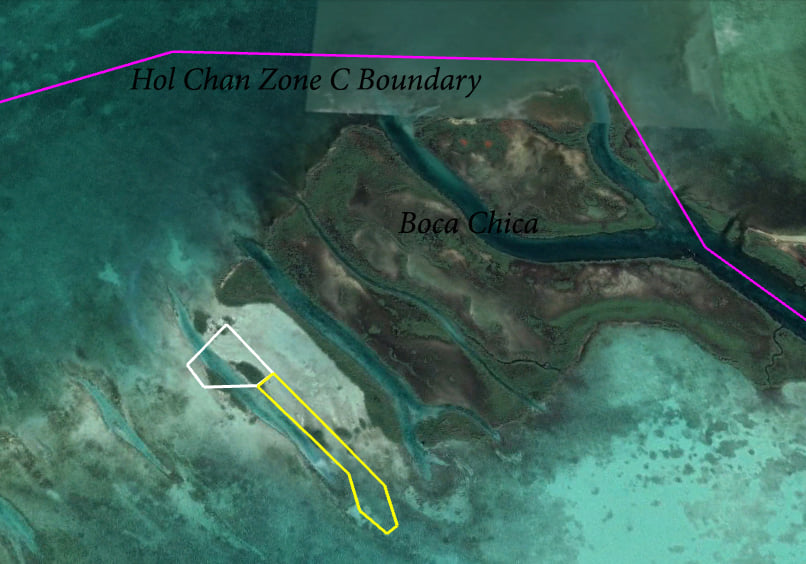 It is unknown how and why the survey took place within a marine protected area. According to unofficial information, the survey was conducted by a surveyor who should have known that it is illegal to do such work within a marine reserve. The 2015 Statutory Instrument governing the reserve made it clear that such activities are illegal within the boundaries of the marine protected area's respective zones.  The San Pedro Sun made several attempts to determine what went wrong or if there was a mistake, but our calls went unanswered.
According to Hol Chan, they contacted the Commissioner of Lands and were informed that they would retract the survey entries after it was confirmed that the parcels are within the reserve's Zone C.  In the meantime, fly fishers are happy that no development will take place for now within Zone C, which is considered home to native species such as bonefish, permit, and tarpon. These fish species are vital for the fly-fishing industry in the country.
Zone C
In February 2015, the HCMR was expanded by 359 square kilometers of reef, sea, shoals, lagoon, and wetlands. The expansion included eight zones labeled from A to H. This expansion excluded all private property. Zone C comprises of mangrove islands containing land and sea measuring 25.4 square kilometers situated at the southern end of Ambergris Caye. This zone is bounded on the north-east and west by sea and the south by land locally known as Boca Chica and Cangrejo shoals.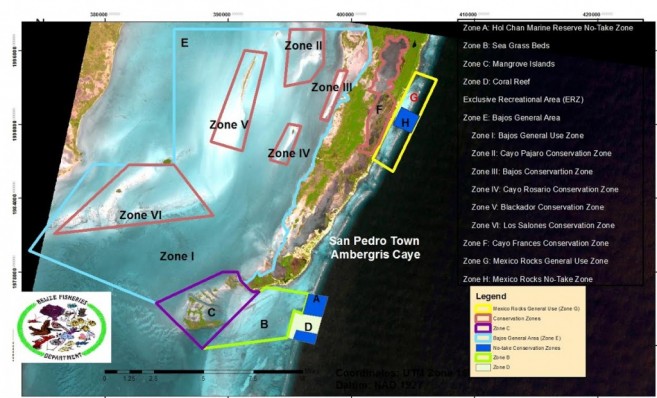 Due to the significance of the area for native and endangered species and the fly-fishing industry, Hol Chan has committed to continue monitoring this situation very closely. The organization also registered its strong opposition via a press release to leases or private ownership in such an important area that provides a haven for marine life and a livelihood for many islanders.
Follow The San Pedro Sun News on Twitter, become a fan on Facebook. Stay updated via RSS