Caye Caulker Village Council Elections scheduled for June 19th
Friday, June 10th, 2016
It has been three years since the residents of Caye Caulker elected their last Village Council, and now nominations and elections are quickly approaching once again. On Sunday, June 19th, residents of Caye Caulker will be going to the polls at Caye Caulker Roman Catholic School to elect their new
village council, and chairperson. Tracie Young, Enelda Rosado, and Ralph Humes are the three official candidates running for chairperson, hoping to make Caye Caulker a better place. The community is encouraged to exercise their right to vote, and make wise decisions when casting their ballot.

The San Pedro Sun contacted the three candidates, who shared their thoughts prior to the election:
Enelda Rosado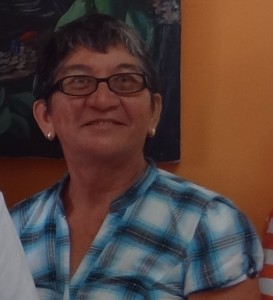 Born and raised in Caye Caulker, Rosado has a vision for a brighter and better future for Caye Caulker. "I have the interest of the people and the island at heart, especially the youth. My love for children led me to plan to involve the youth in various activities, including recreational programs," said Rosado. If elected chairwoman, Rosado will tackle the issue of excessive garbage on the island by having regular clean-ups. She also intends to improve the health sector of the community, and hopes to open a polyclinic.
Tracie Young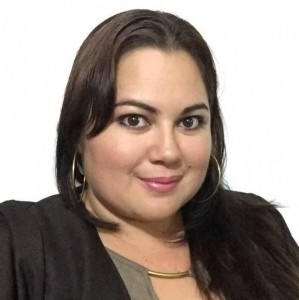 Young had declared her intentions of running for chairperson since early January 2016. Although she is the youngest candidate in the race, she asks the community to give younger people a chance to prove themselves. "Caye Caulker has many issues, and a lot has to do with the youth. I believe we need more social services, and activities to keep them active. The island has one small health clinic, and there is a lot of medical supplies needed to stabilize people in emergencies," said Young. If elected as chairwoman, some of her priorities for Caye Caulker include lobbying with Area Representative of Belize Rural South Honorable Manuel Heredia JR to establish a polyclinic, and plans to achieve a stronger mutual relationship between the community and the police.
Ralph Humes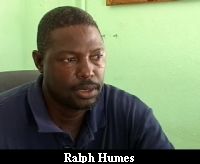 Humes describes himself as a true leader who can move the community forward. "We have a lot of issues in Caye Caulker that need to be addressed, and they include lack of employment, not enough sports, infrastructure, and the need for more health facilities," said Humes. If elected chairman, he also stated that he will work closely with the central government, and have the community involved in every project he will propose. Some of his visions include having more job opportunities, and making the youth active in the community.
In hopes of providing the community with more information about these important candidates, The San Pedro Sun proposed hosting a debate in Caye Caulker on Monday, June 13th. However Humes and Rosado declined from participating, and the debate was canceled.
The Belize Election and Boundaries Department have shared information on the election process.
Who can vote? Any person who is:
On the official voters list for that village or community
Is Belizean by birth or naturalization; who is at least eighteen years of age and residing in the village for at least two months prior to the election
Is a Permanent Resident in Belize and is in possession of a Permanent Residence Card or proof of possession thereof; is at least eighteen years of age and residing in the village for at least two months prior to the election
Who cannot vote? Anyone who is:
Certified to be of unsound mind under the laws of Belize
Has voted in another village or community election held for that period
Residents are entitled to vote in ONLY one village or community. Voters are urged to present their voters I.D. card to facilitate the voting process. However, voters who do not present will be allowed to vote once they meet all the other requirements from the Elections and Boundaries Department.
Follow The San Pedro Sun News on Twitter, become a fan on Facebook. Stay updated via RSS