National Bureau of Standards seeks transition to statutory body
Thursday, February 2nd, 2017
After receiving a grant for US$280,000 from the Caribbean Development Bank, the Belize Bureau of Standards (BBS) is looking at the possibility of transitioning from a governmental institution to a statutory body. The BBS hopes to accomplish this change through the establishment of a national quality infrastructure and technical regulation regime.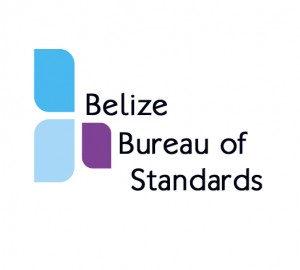 The first step to such accomplishment has been an assessment of standards currently in place and the preparation of a draft plan. This plan is intended to bring Belize up to par with the rest of the region, as well as internationally, in its testing, sampling and inspection capabilities. The draft was created with the assistance of the private firm Quality Systems Solutions and Initiatives.
Sheryl Anderson, Managing Director of the firm explained that discussions have been on-going to determine Belize's current status relating to standards, along with the country's strengths and weaknesses. "We are looking at the gaps within the Belizean society, because there is a particular standard all countries need to be pegged to," said Anderson. "So we are looking at the specifications, at where Belize is right now."
According to Jose Trejo, Director of the BBS, the project has three major components. They include developing a sustainability plan for the institution, getting the bureau's facilities accredited, and addressing conformity among standards agencies within Belize. "We are exploring the possibility of the transition, making short and medium term projections on the financial and human resources needed to be able to function as a statutory body," said Trejo.
Another advantage from this project, according to Trejo, is the lowering of operational costs for businesses in Belize. "This will be possible due to the fact that they wouldn't have to send samples of their products abroad to be tested for quality, or send their equipment abroad to be calibrated," said Trejo.
The project is expected to take effect about four months from now. Indications are that once the draft plan is implemented, the BBS will then receive new policies and procedures. The new changes introduced to the institution will demand commitment from its stakeholders as well as the Government, in order for it to be successful.
Follow The San Pedro Sun News on Twitter, become a fan on Facebook. Stay updated via RSS