Joel Nagel removed as Ambassador of Belize in Austria
Thursday, April 13th, 2017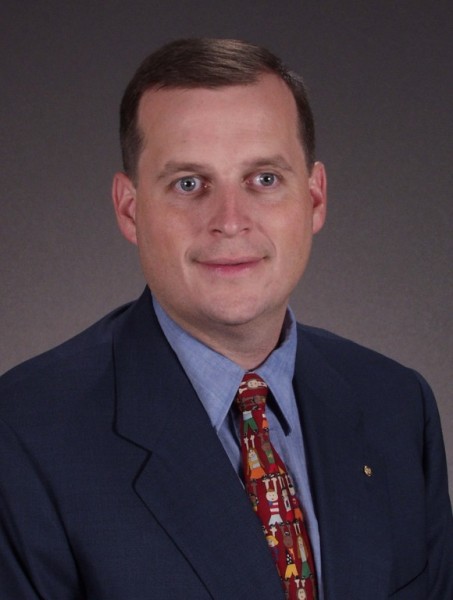 San Pedro businessman Joel Nagel has been asked to leave the post as Belize's Ambassador to Austria by the Austrian Government. The unexpected action was due to the allegedly poor performance of Nagel as a diplomat, accusing him of neglecting his ambassadorial duties for his own personal business work.
Nagel, who was also appointed as Belize's permanent representative to the United Nations offices in Vienna, Austria, is a US attorney, and the founder and managing partner of the international law firm of Nagel & Associates LLC in Pennsylvania USA. He is also the chairman of Caye International Bank, an investor of Caye Exotic Caye Beach Resort, and the legal counsel and Treasurer/Chief Financial Officer for Grand Baymen Belize in San Pedro, Ambergris Caye.
At the time of his assignment in September of 2015, Belize's Minister of Foreign Affairs, Honourable Wilfred Elrington stated that Nagel was the best option for the post at the Belizean Embassy in Vienna. "Nagel has a perfect combination of skills to represent our nation in Austria and Western Europe," said Elrington. "Among these is his extensive experience as a Belizean businessman and fluency in speaking and writing German."
The issue had been under the radar until former Prime Minister Right Honourable Said Musa revealed the news at the House of Representatives during the National Budget debate in late March of this year. "I cannot conclude my remarks, Madam Speaker, on the budget today without saying something about the shameful mismanagement of our foreign affairs," said Musa. "Mister Joel Nagel, the man that was appointed ambassador in Austria, was caught doing banking business when he was supposed to be doing ambassadorial work." At that time, Elrington did not provide much detail on the topic and only confirmed the fact that Nagel had been removed.
The situation has been deemed by former high-ranking diplomats as a 'terrible embarrassment for Belize.' Reports from the Austrian Ministry of Foreign Affairs indicated that indeed Nagel was engaged in his own private businesses, instead of acting as an ambassador.
Minister Elrington shared with the media on Friday, April 7th that he has not received any communication from the Austrian Government indicating what exactly Nagel was doing during his tenure as a diplomat. He further spoke on the possible reasons why Nagel was expelled. "Countries behave in their own way. You have diplomats being expelled immediately when you have disputes, so apparently there is no real protocol," explained Elrington. "These countries, especially when they are dealing with smaller countries, tend to be kind of arrogant and there is not much that we can do." It was also confirmed that the offices of the Belizean Embassy in Austria remain closed, until a new ambassador is appointed.
Since then, Elrington contends that business continues as usual for Nagel, who has returned to Ambergris Caye. He also added that Nagel did generate good results in his short term as ambassador. Elrington mentioned that a closer relationship with the International Atomic Energy Agency (IAEA) was established. As a result, the IAEA has sent teams to Belize to observe the situation with various cancer causing agents among other things, which the Minister did not disclose.
Records show that in 2014, Nagel and one of his companies, Caye International Bank, were faced with a civil claim at the Supreme Court filed by a Tommy Lynn Haugen. Haugen accused Nagel and Caye International Bank of fraud and the Court ruled in his favour, ordering Nagel to pay cost of court in the amount of $75,000. In addition, Nagel was also ordered to pay damages to the claimant totalling $200,665, plus $44,100 in interest covering a period between May 2012 to January 2016. The decision was handed down in February of 2016, while Nagel was still serving as Ambassador to Belize in Austria.
Follow The San Pedro Sun News on Twitter, become a fan on Facebook. Stay updated via RSS