GOB seeks to make amendments to marijuana possession law
Thursday, August 31st, 2017
On Friday, August 18th the Government of Belize (GOB) held a conference to introduce a new bill to amend the Misuse of Drugs Act. This bill comes after a Decriminalization of Marijuana Committee, which was formed in 2012, submitted its final report to the Cabinet in 2015. Marijuana, also known as cannabis, among other names, is a psychoactive drug that is illegal in many countries. Although marijuana is an illegal drug in Belize, it is very much a part of many Belizean's lifestyles. Due to the recreational popularity and claims of medical use of the drug, GOB has decided to introduce a new step in its control. The Misuse of Drugs Amendment law will allow a person to possess up to 10 grams of marijuana. Prior to this amendment, a person caught with any amount marijuana, was arrested and charged. The new amendment will allow a person to be in possession of 10 grams of marijuana, without being arrested and charged.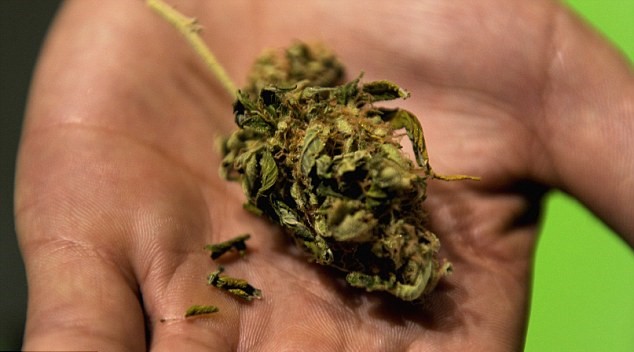 According to Officer in Charge of the Coastal Executive Unit Superintendent Henry Jemmott, the amendment to the law will have both a positive and negative effect on the island. "When marijuana possession is legal, we will have more time to deal with bigger cases rather than being behind all these people for possessing small portions of marijuana, which are mostly young people," he stated. On the other hand, Jemmott believes that the demand for marijuana will increase across the island. If the demand increases, suppliers will increase their product availability to meet their customer demands. This means more marijuana will be circulating on the island. The police will no longer be finding people with small portions of marijuana but rather in larger amounts. "I believe that the situation on the island will get worse because although we will have more time to deal with bigger problems, the amount of marijuana on the island will increase, bringing about other issues such as violence, and more marijuana venders etc.," said Jemmott "We will just have to wait and see what this new law brings to the island."
In response to the amended law, Opposition Leader John Briceno commented, "It is time for us to stop locking up our young people for a stick of marijuana. The time has come for us to decriminalize marijuana smoking and prepare the necessary research to move towards legalizing marijuana for medical purposes and in small quantities."
The bill of the new law will not come into effect until after it has gone through all necessary hearings.
Follow The San Pedro Sun News on Twitter, become a fan on Facebook. Stay updated via RSS