UK Donates Funds to Support Public Awareness Campaign on ICJ Referendum
Saturday, September 8th, 2018
Belize City. September 6, 2018. On Wednesday, September 5th 2018, the United Kingdom (UK) contributed 1.3 million Belize Dollars to the Public Awareness and Preparedness Campaign to support the referendum on whether or not to refer Guatemala's territorial, insular, and maritime claim to the International Court of Justice (ICJ). The funds will be administered by the United Nations Development Programme (UNDP).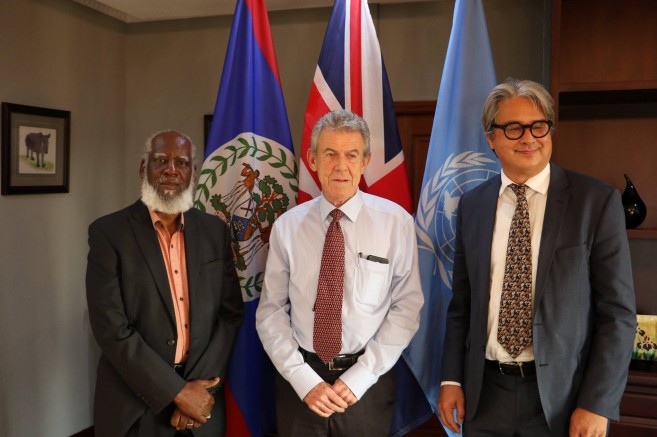 The project was launched in August 2018 with support from the United States Embassy in Belize and will continue until the referendum takes place on April 10th 2019. The additional funding from the UK will assist in ensuring that the population of Belize has access to all the information it needs on the history of Guatemala's claim to Belizean territory, the background of the Special Agreement, and how the ICJ functions. There will also be activities to enhance the registration of voters. The project is an inclusive, multi-level initiative, involving engagement from various civil society organizations, educational institutions, and the public, as well as support and training from international experts.
While the UK has been a longstanding supporter of taking the border dispute to the ICJ, the British High Commissioner, H.E. Peter Hughes, said "this is not about persuading people about which way to vote. It is about ensuring that every eligible voter has complete access to all the information they need to make a decision for themselves about what is best for the future security, stability and prosperity of Belize." In that vein, the UNDP Resident Representative, Mr. Christian Salazar Volkmann, reiterated that "UNDP is fully committed to support Belizeans' access to information to allow for a conscious and informed decision, with complete neutrality as to the outcome of the referendum."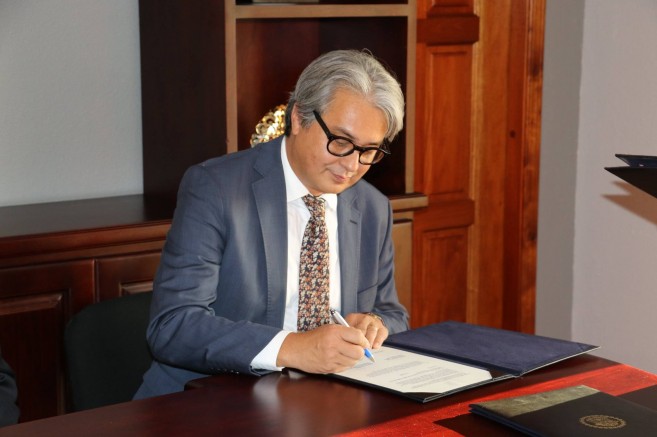 Signing on behalf of the UK Government was H.E. Peter Hughes, with Mr. Christian Salazar Volkmann, and on behalf of the Government of Belize was Minister of Foreign Affairs (MFA), Hon. Wilfred Elrington and Director of International Affairs (Cooperation) of MFA, Mrs. Orla Kantun-Coleman.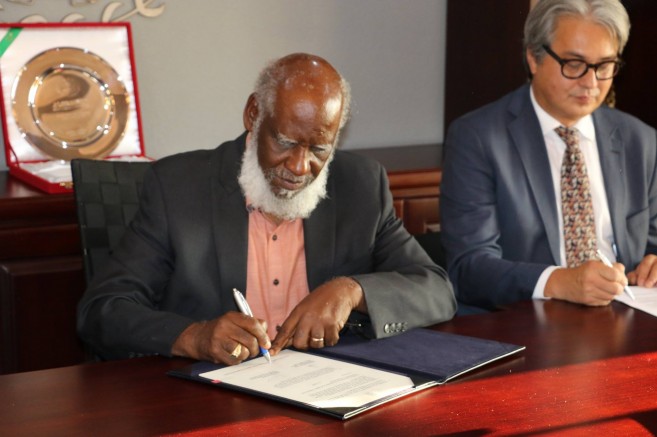 The official signing took place at the office of the Ministry of Foreign Affairs in Belize City.
Follow The San Pedro Sun News on Twitter, become a fan on Facebook. Stay updated via RSS