Ministry of Public Utilities, Energy and Logistics Launches Public Transportation Reform Project
Wednesday, March 17th, 2021
The Ministry of Public Utilities, Energy and Logistics via a Technical Cooperation with the Inter- American Development Bank (IDB) and the Government of South Korea has commenced the Public Transport Reform Project (BL-T1115) with a focus on capacity building.
This Technical Cooperation is a continuation based on the recommendations outlined in the Comprehensive National Transportation Master Plan (CNTMP) also funded by the IDB in 2017.
The major components of this project are:
1. A full policy and legal review and update of the public transport system
2. A bus routing, scheduling, and ticketing system. This will entail the preparation of a new bus scheduling and routing design for the country, and the collection of data on passenger demand, origin, and destination. It will also establish the architecture required for a new ticketing system.
3. Capacity building to strengthen the management and supervision of public transportation through institutional modernization and training with the implementation of a Transport Planning Unit
4. Knowledge transfer from Korea to Belize through lessons learned from the case of the evolution of South Korea's public transport system
5. Public campaigns to disseminate findings and educate end-users of the enhancements on both the national level and day-to-day use.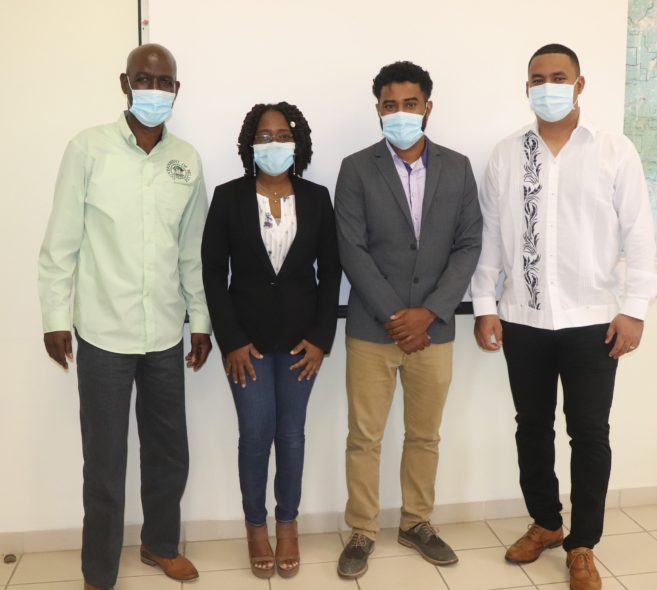 The project will be led by the newly established Transport Planning Unit through the Department of Transport. The new members of the Transport team are Mr. Eric Sanchez, the transport planner, and Ms. Trudy Joseph, the administrative and procurement officer, who will be executing the technical cooperation and other related projects in alignment with Belize's Public Transport Strategy.
Follow The San Pedro Sun News on Twitter, become a fan on Facebook. Stay updated via RSS