Port of Magical Belize gets Environmental Clearance from DOE; NGOs disappointed
Wednesday, April 14th, 2021
An official note from the Department of Environment (DOE) approving the cruise port project Port of Magical Belize has caused concern across the country. The DOE letter, dated Friday, April 9th, signed by Chief Environmental Officer Martin Alegria, states that Environmental Clearance is granted to Portico Enterprise Limited for the cruise port's construction and operation.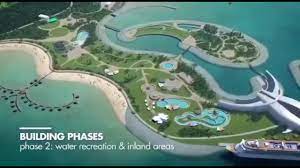 The project, which will also be a day resort at the mouth of the Sibun River (Belize District), is believed to have severe environmental impacts. The key concern that many Non-Government Organizations (NGOs) have is creating an artificial island and the use of seabed materials to make it. Sediments from the construction could impact nearby corals and sea life, such as manatees.

Oceana in Belize Opposes Project
The NGOs feel devastated by such a decision to grant this port project a green light. On Monday, April 12th, Oceana in Belize weighed in on the issue. In a press release, they stated, 'Despite public and repeated calls for the Government of Belize to review the cumulative impact of the multiple cruise port projects proposed for the Belize District, over the weekend the nation became aware that, yet another cruise port has been approved.'
Another part of the release said the area off the coast of the Belize District is a high retention zone, so the proposed scale of dredging from even one project is a significant cause for concern. Additionally, the proposed mangrove clearing along the coast comes when mangroves' importance, especially in fighting climate change, is being promoted for increased protection. Oceana, therefore, repeats its call to the Belizean people to maintain awareness and demand meaningful engagement on development proposals to support informed decision-making.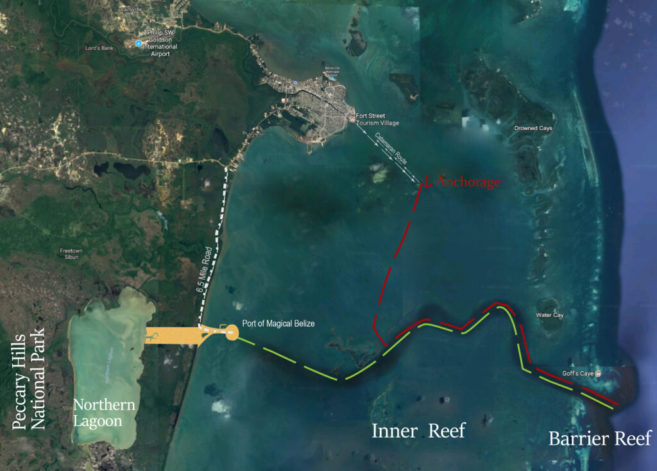 There has been no official word from the Government of Belize on the construction of this cruise port as of press time. A few island residents support the project and believe it will attract more tourism and contribute to the broken economy. Meanwhile, many persons do not support it and stated that the construction would destroy natural habitats and impact the barrier reef. The many natural resources attracting tourism will be gone, and tourists might decide against visiting Belize.
Now that the project was given the nod from DOE, it is the second cruise port approved for construction in the country. The other one is taking place at Stake Bank under the name of Port Coral. There is a third project pending approval by the Port of Belize in the city's Loyola area. This third cruise project is the Ashcroft Alliance's Waterloo development.
Follow The San Pedro Sun News on Twitter, become a fan on Facebook. Stay updated via RSS