Ministry of Health Shares Christmas Tips on Wellness at Christmas
Friday, December 20th, 2013
Belmopan. December 19th, 2013.
The Ministry of Health would like to remind the public of a few simple tips to keep in mind during this Christmas season.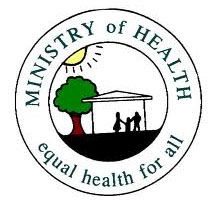  Wash your hands for about 20 seconds with soap and clean water before preparing food.
 Avoid juices from raw meats or germs from unclean objects touching cooked or ready-to-eat foods.
 Refrigerate leftovers within two hours.
 Do not keep leftovers in the fridge longer than 3-4 days.
 Do not taste food that looks or smells questionable. "When in doubt, throw it out."
 Balance the amount of rich foods, desert, and alcoholic drinks with more natural, healthy foods.
 Control your servings: use smaller plates, avoiding second servings, and make sure to put down your fork between bites. Savor your food.
 Include exercise! It is good for your health; gives more energy and relieves stress.
 Remember that the Christmas season is not only about food and drinks but also about being with people you love.
This has been a health and wellness message from your Ministry of Health. Wishing everyone a Merry Christmas and a New Year of health and happiness.
For More Information contact: the nearest health facility in your community or the Ministry of Health. 822-2325/2363.
Follow The San Pedro Sun News on Twitter, become a fan on Facebook. Stay updated via RSS