SICA ministers converge on Ambergris Caye to speak on regional health issues
Friday, December 5th, 2014
The 41st ordinary meeting of the Commission of the Ministers of Health of Central America and the Dominican Republic (COMISCA) was in Belize held under the auspices of the Belize's Pro Tempore Presidency of the Central American Integration System (SICA). The event was spearheaded by Belize's Minister of Health Pablo Marin. During the two-day forum, the health representatives of the region discussed many health issues and initiative in the SICA-member states.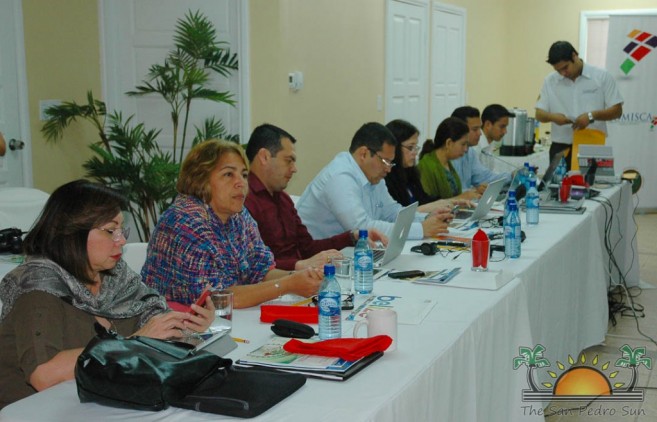 Minister Marin commented, "Enormous strides have been made in Belize and the region and we look forward to further progress in the next year." He added that every six months COMISCA holds their Ministerial meeting and this time around Belize has been chairing the Pro Tempore President of regional health organization. According to Marin, during Belize's Presidency, new challenges including Ebola and Chikungunya had been addressed. Renewed attention was focused on chronic diseases including HIV/AIDS, Tuberculosis and Family and Community health.
"We discussed a number of health issues affecting the world, but primarily on the agenda is the regional discussion of Chikungunya (Chik V), Ebola, Malaria and Dengue. We look at ways how we can eradicate malaria not only in Belize, but in the region. Also on the agenda was a discussion on Dengue, since it is something affecting the region," explained Marin.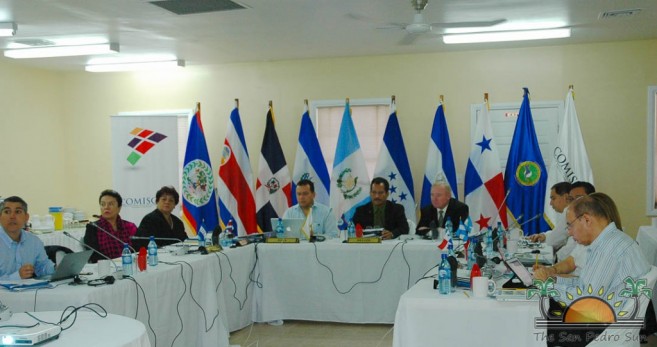 According to Marin, while Ebola and Chik V has been one of health concerns internationally, Chik V is of more concern to the region in the immediate future. "Ebola has been out of our region and the only near-incident was with the cruise ship incident in Belize which turned out not to be an Ebola case. It is something that we will continue to monitor, but our primary concern is Chikungunya. As you know, Chikungunya is affecting our entire region and Belize was the last country to have a confirmed case."
During the discussion, Marin said that while the Health Ministers and their technical teams shared their individual approach on how they are dealing with Chik V, the general consensus is that the population of the region must also play an active role to address the mosquito-carrying disease. "The responsibility does not only fall with our ministries of health and what is being done, but it must include what the residents are doing. The success over Chikunguya has to start from the population – by them taking simple steps such as cleaning their yard, getting rid of potential mosquito-breeding grounds amongst other initiatives. It has to be a government-public approach and so that is the discussion," explained Marin.
At the end of the meeting, Marin handed over the Pro Tempore Presidency of COMISCA to his Guatemalan counterparts Dr. Luis Monterroso de Leon. "We as COMISCA must have that same vision in that united, we can do much more to alleviate the suffering of the poor. We as a region can do it and must always keep that in mind," commented Dr. Moterroso de Leon in accepting his duties that will last six months.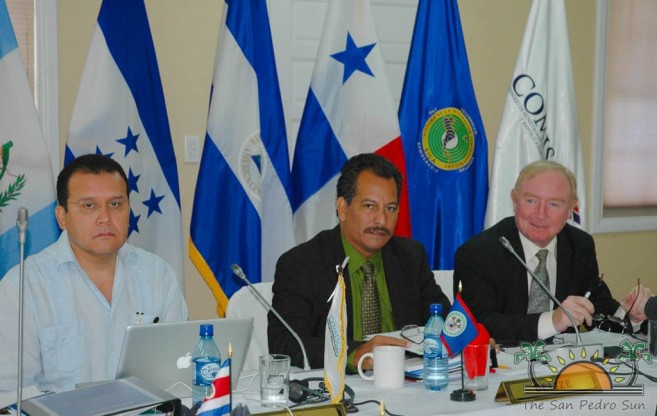 Accompanying Marin in his ministerial meeting was Dr. Peter Allen Chief Executive Director of the Belize Ministry of Health, Augustina Elijio – Deputy Director of Health Services for Nursing and Dr. Ramon Figueroa, Director of Planning Unit. Other COMISCA delegates from various different regional countries were Executive Secretary of COMISCA –Dr. Julio Valdez, Vice President of Health of Costa Rica – Dr. Maria Anchia Angulo, Vice Minister of Policy of El Salvador – Dr. Eduardo Espinoza, Minister of Health of Guatemala – Dr. Luis Monterroso de Leon, Director of Planning of Honduras – Dr. Janethe Aguilar, General Secretary of Health of Nicaragua – Dr. Enrigue Beteeta and Deputy Director of Planning of Panama – Dr. Iritzel Santamaria amongst other regional policy makers.
The 41st ordinary meeting of COMISCA was held on December 1st and 2nd at the Banyan Bay Resort on Ambergris Caye.
Follow The San Pedro Sun News on Twitter, become a fan on Facebook. Stay updated via RSS