New Horizon SDA School Health Club Students Host Health Fair
Sunday, July 5th, 2015
Submitted by Peace Corp Volunteer Diana Sanchez
On June 24th the Health Club at New Horizon SDA School held their first ever, school wide Health Fair. The Health Fair was free to the students and a lot of fun. The Health Club got its start with a collaboration between the Ministry of Health, the Quality Child Friendly School Initiative and the Peace Corps. What is a Health Club? It is a student led organization to promote a safe, healthy and supportive learning environment. Health Club members met after school throughout the year to organize health activities.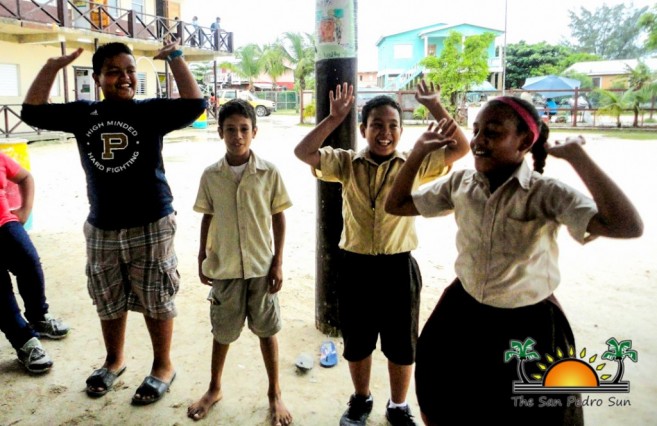 This year the Health Club had two fund raising activities in which students played games to learn about the importance of eating fruits and vegetables every day. The students came up with the idea to use the funds from these activities to have a health fair. The students formed teams and brainstormed ideas, created games and promoted the event to the students.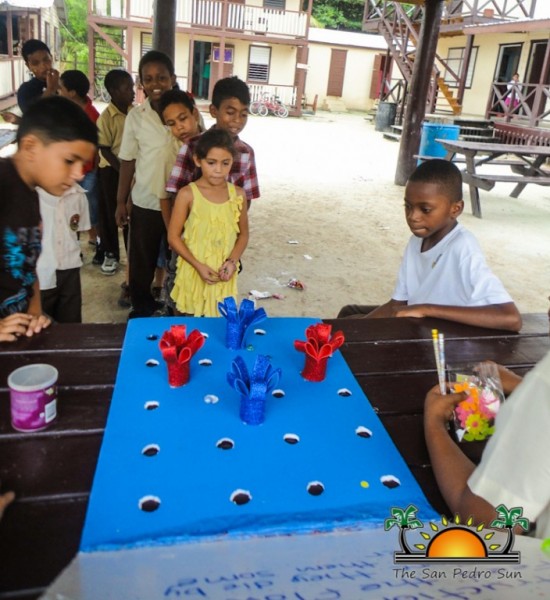 "I was really impressed by the students' creativity, organization and confidence at implementing the health fair. They became the leaders, which is what a student organization is all about", says Peace Corps Volunteer Diana Sanchez. The kids demonstrated decision making skills and leadership, while at the same time practicing teamwork. The games at the health fair included "Simon Says Exercise", "The Dancing Fruits" and "Feed the Flowers."
Participants were given prizes which included stickers and pencils. Over 100 students participated in the games and the school and members of the Health Club plan to continue the Health Club next year. Sanchez would like to thank New Horizon School for their support and the members of the Health Club for their outstanding dedication to promoting health to their peers in a fun and exciting way.
Follow The San Pedro Sun News on Twitter, become a fan on Facebook. Stay updated via RSS