San Pedro to benefit from Belize Mission Project 2015
Thursday, October 22nd, 2015
For the next two weeks, approximately 100 dental specialists, nurses and volunteers are expected to tend to thousands of Belizeans as part of the Belize Mission Project 2015. The group arrived in Belize on Friday, October 16th and started their clinics on Monday, October 19th in San Pedro. The group is lead by Dr. Frank Whipps, who started the program over two decades ago. On Ambergris Caye, they will be conducting dental services at the Lions Den on the corner of Pelican Street and Barrier Reef Drive.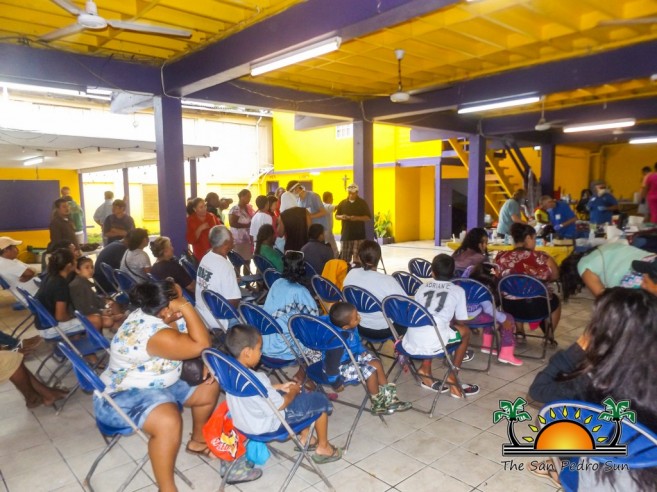 The group of medical professionals includes dentists, physicians, audiologists, and dental hygienist assistants. "This is our 23rd year in Belize, and we always bring up to a 100 medical professionals to provide medical services to the Belizean people all over the country. At different times, we have around five clinics running in different areas as far north in Corozal and as far south in Seine Bight/Placencia area. Here in San Pedro, we are running the clinic from 8:30AM to 5PM. We will be here for two solid weeks from October 19th to October 30th and we expect to service over ten thousand patients, maybe more countrywide," said Dr. Whipps.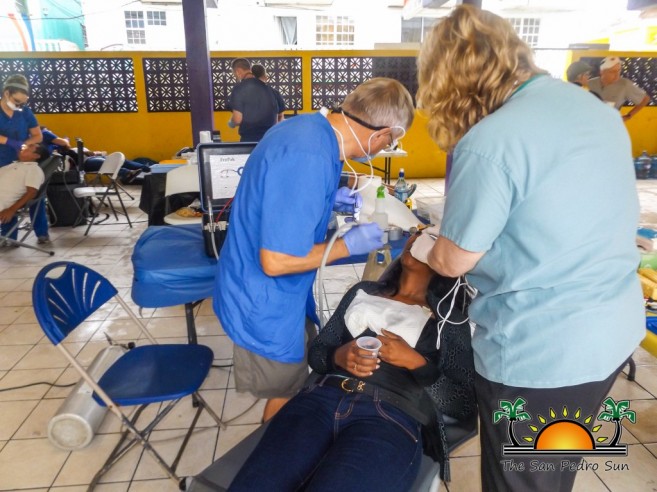 In San Pedro the group is providing cavity fillings, cleanings, restorative dentistry, partial dentistry and complete dentures as well. In order to utilize the service, it is advisable to submit your name to the volunteers who issue ticket numbers for residents requiring dental assistance. The services are being provided free of cost.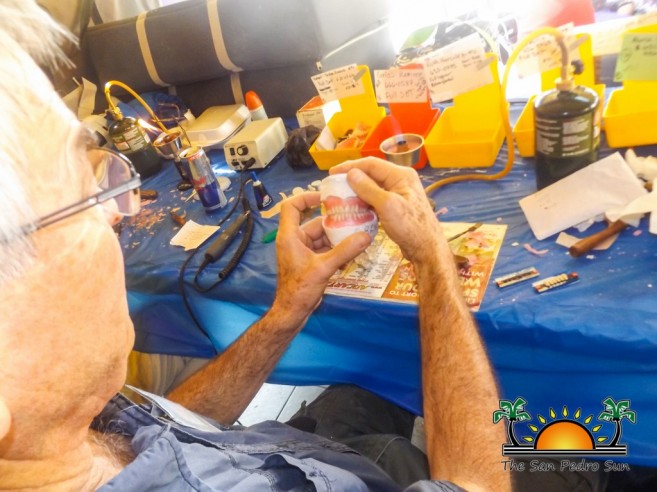 According to Dr. Whipps, there will also be distribution of food bags at the end of the week. "On Friday afternoon, around 3PM, we will be distributing food bags in front of the Belize Yacht Club. Usually, we distribute around 2,000 pounds of food on that day. We want to show our love to the people of San Pedro, as we appreciate all the support of the Belizean people, all those who facilitate our coming to Belize and volunteer along with the visiting teams," stated Dr. Whipps.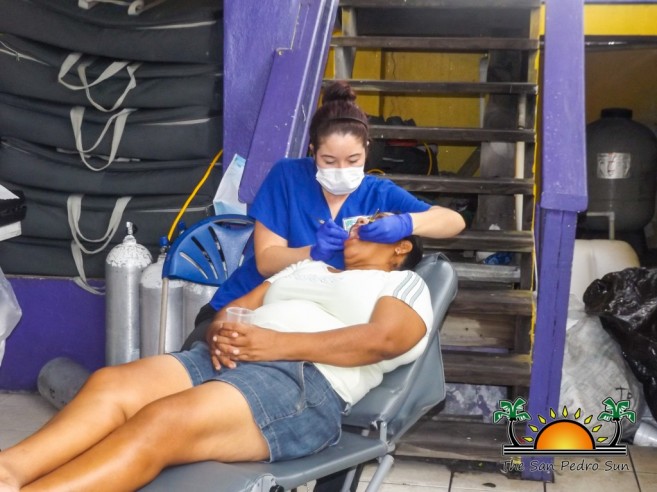 Over 23 years ago, Dr. Whipps was on a fishing trip to Belize, namely on Ambergris Caye, when he was offered the opportunity to start a volunteer program. The idea was to bring medical professionals once a year to San Pedro and other parts of the country to provide dental medical services. At the start of the program, the project focused on two things: dental/medical mission work and professional fishing. However, that focus was later changed strictly to dental and medical mission works.

The estimated cost incurred by the Belize Mission Project US volunteers for the two weeks is approximately $800,000 dollars. This includes the cost of travelling to and staying in Belize, as well as expenses incurred by not being home to run their business.
Follow The San Pedro Sun News on Twitter, become a fan on Facebook. Stay updated via RSS