WUHS medical students becoming island First Aid responders
Monday, December 28th, 2015
The Washington University of Health and Science (WUHS) San Pedro Campus, recently held a 'First Aid Responders' training in partnership with the Belize Red Cross. The activity was held in order to certify students to become first aid responders and be a valuable asset to the community, providing qualified individuals who may be able to provide medical assistance at any given time and anywhere on the island.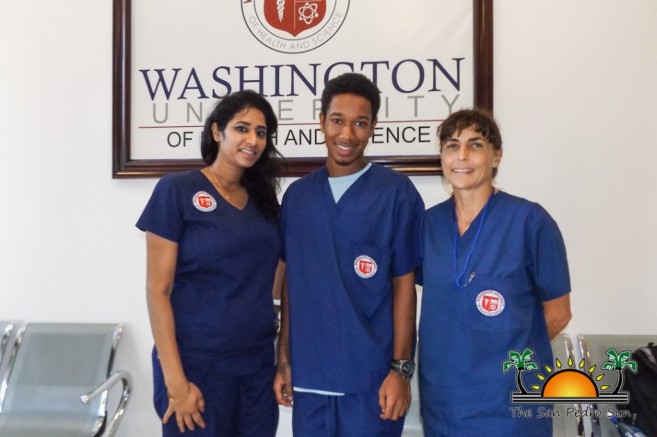 According to the Medical Student Association President at WUHS, Sujatha Chetty, they want to get more involved in the community and become a point of medical reference for the residents. "A lot of locals don't know about our medical school here in San Pedro Town, and whenever we are out there and people see us in our uniforms, they really don't know where we are from or what we are here to do. We are not just here to get an education, but to give back to the community which we have become a part of," said Chetty. She added that whenever people spot one of the students in their red or blue uniforms, they can feel free to ask them questions and even advice on any possible illness they might be experiencing.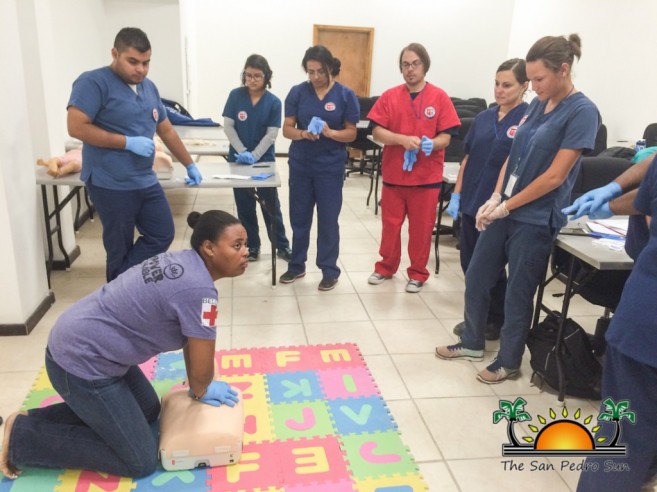 During the training, eleven students and two faculty members were trained in First Aid. "We had an instructor giving us professional training on CPR, first aid awareness, how to apply CPR on adults and children and if someone is in danger, what are the proper methods or protocols. Also, if someone needs medical assistance, in terms of like a broken part of their body, we learned how to properly bandage them up and prepare them before they are taken to a medical facility," stated Chetty. She indicated that the training will be provided to all new students attending the school. This practice will equip the current and new students with these necessary skills to know what to do in an unexpected situation that could threaten someone's life.
At the WUHS, the students from time to time volunteer at the local polyclinic and with other medical institutions on the island. However, there has been a proposal for a health fair at the university campus whereby middle and primary schools would be invited to attend. At the event, students would learn about the different health fields and receive information about the opportunities at WUHS.
This initiative is been graciously supported by WUHS and they look forward to working with the local organizations and The San Pedro Town Council in order to organize such an event. Chetty believes that by getting certified, they are signing up to be 'First Aid Responders' to better serve La Isla Bonita residents.
Follow The San Pedro Sun News on Twitter, become a fan on Facebook. Stay updated via RSS