2015 shows increase in New HIV cases in Belize
Monday, April 25th, 2016
Testing positive for Human Immuno-deficiency Virus (HIV) no longer means a death sentence, since infected persons can now live long productive lives with the latest anti-retroviral medication. Despite community health programs aimed at preventing the spread of the disease, the infection rate is on the rise, with 239 new HIV cases reported in 2015, as compared to 226 new infections in 2014.
The Ministry of Health monitoring the HIV situation in Belize presented their latest statistics to the media at a workshop on the theme: "Building a stigma and discrimination free society," and hosted by Pan American Social Marketing Organization (PASMO) at the Radisson Fort George Hotel in Belize City on Saturday, April 16.

The Ministry tested more people than ever before: 31,346 in 2015, compared to 26,589 in 2012, 29,477 in 2013, and 28,626 in 2014. Yet the infection rate has remained 0.8% for the past three years; in 2012, it was 0.9. This represents just the tip of the iceberg. Estimates are that many more people are infected, but remain to be tested. Health workers estimate for every 1,000 positive tests, there are perhaps another 7,000 who are infected. Those living in denial often resist testing until they are already seriously sick with other infections and complications arising from HIV, and it is then too late for treatment. Of the 110 people who died last year of complications related to the virus, 74 were men and 36 were women, the highest death rate was in the Belize district.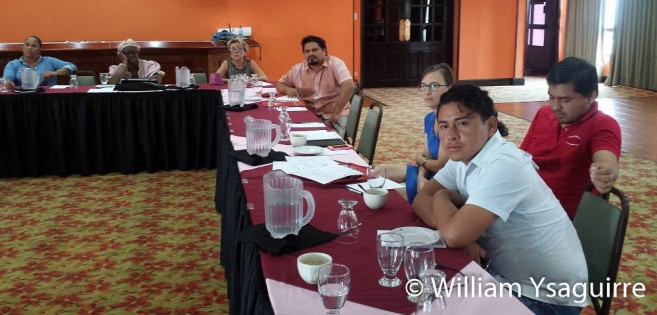 Life expectancy for new HIV-positive patients is quite good; as the new anti-retroviral drugs are effective at retarding the progression of the disease. It does not come cheap; the cost of treatment per patient is $500 per month. The Ministry provides this medication free to those who test HIV-positive and sign up for the program. This requires that the patient commit to a certain life-style and diet, a supervised regime of testing their blood for viral load, restricting their sexual contacts, and absolutely avoiding unprotected sex. The Ministry does not entirely bear the cost of treatment, as they do get assistance from UNAIDS and other international donor agencies. There are presently 1,176 people living with HIV who enrolled in the treatment program: 578 women and 598 men. Of these 435 women and 431 men are receiving the first line of medication.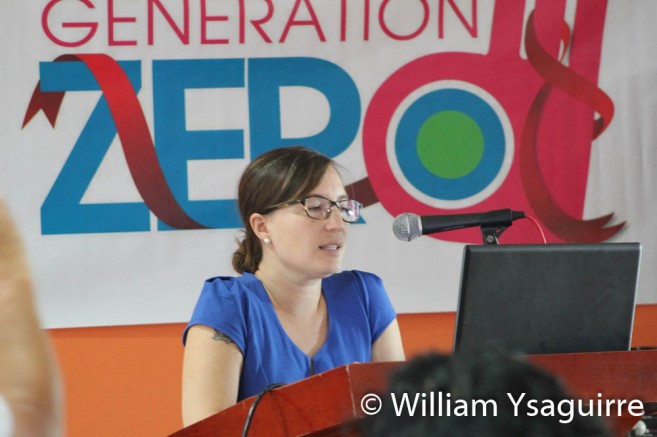 The number of women tested have out-numbered the men by a ratio of 2 to 1 for the years 2012, 2013 and 2014, but last year improved to six men for every ten women tested. Even so, the number of men testing positive, outnumbered the women.
The number of new infections among young girls 15-19 decreased, but increased among women 20-24 years, where the women out-number the men 25 to 10. These are important childbearing years for young mothers, and the high rate of infection highlights the need for more outreach and counselling to young women to avoid unprotected sex, which can result in pregnancy and HIV infection.
Geographic distribution also showed the Belize district having the highest incidence of new cases of HIV infection: 12.5 per 10,000 of population, with Stann Creek second at 7.5 HIV cases per 10,000 of population. In comparison, Cayo had 4.5 new cases, Corozal 3.4 and Orange Walk 2.9. The Toledo district had the lowest with only two new cases per 10,000, but these numbers could be inaccurate considering Toledo also had the lowest rate of testing. This has to do with local cultural customs and traditions. Additionally, people's access to health care in many remote villages is limited.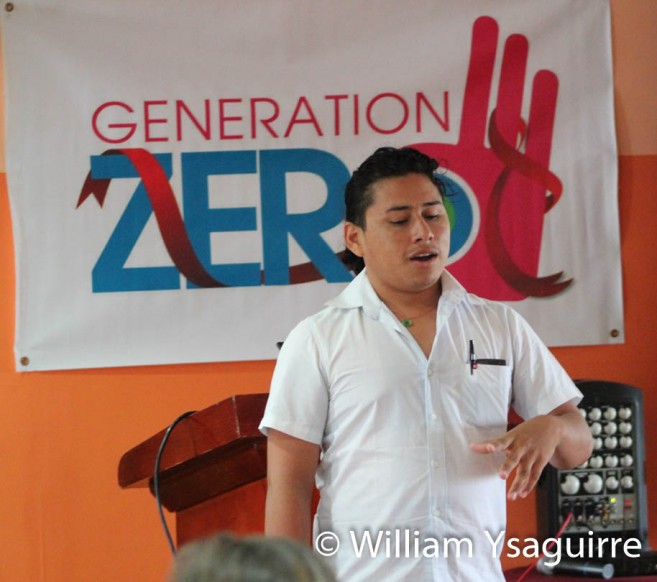 Most young and expectant mothers are screened for HIV as a matter of course during their pre-natal care, and the Ministry of Health has had an almost 100% success rate up to 2014 in preventing mother to child transmission in cases where the expectant mothers tested HIV positive. Most disturbing is four new cases of HIV reported is among infants less than a year old: three girls and one boy; who were infected by their mothers. This does not have to be, since once the expectant mother tests positive; the health workers begin a program of anti-retroviral treatment and education of the mother to reduce the chance of passing the virus on to the infant. There is a 67% chance of transmission during delivery, as opposed to only 20 percent during breast-feeding, which can be reduced to zero by the use of milk formulas.
The survival rate with anti-retroviral treatment improves the earlier it is started, but many do not get tested for HIV until they become ill from another infection related to advanced HIV, when the body's immune system is already failing. It is important to increase the level of screening and testing, even if they do not feel sick in any way.
Follow The San Pedro Sun News on Twitter, become a fan on Facebook. Stay updated via RSS