MOH confirms positive Zika case in Belize
Thursday, May 19th, 2016
On Monday, May 16th, the Ministry of Health (MOH) confirmed the first documented case of Zika in Belize. The confirmation came from one of the samples which had been sent for testing to the Caribbean Public Health Agency (CARPHA) about a month ago. This isolated case has led MOH to believe there may be more positive case of Zika in Belize and as such has heightened surveillance efforts across the country.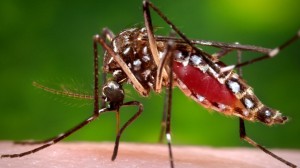 The infected patient has only been identified as a Belizean national from Belize City. The patient is currentely undergoing treatment and has been quarantined to prevent further contamination. "An immediate investigation was launched and several actions were simultaneously initiated to minimize and contain a potential outbreak. The investigation continues, and the Zika Plan is being followed in light of this case," explained MOH in a press release. "The Ministry will continue to be actively engaged with the community to minimize impact and we continue to ask the community to do everything possible to assist the Ministry and our partners to reduce mosquito breeding sites such as discarding buckets, old tires and other containers that may hold water. The Ministry of Health will share more on this case and other relevant information once we have completed the investigation."
The Belize Tourism Board (BTB) has also commented on the matter. "Fortunately, the virus is not widespread and only this one case has been confirmed to date. The BTB remains in contact with tourism stakeholders to keep them and their guests aware of the risks associated with this virus, and to encourage the use of proper precautionary measures to avoid Zika transmission. The BTB will continue to monitor the works and information from public health officials locally, regionally and globally, to ensure that visitors are provided with the information they need to protect themselves," said BTB.
Even though a Zika case has been confirmed in Belize, authorities are still asking for the public to not panic. Some of the most common symptoms of Zika are fever, rash, joint pain, or conjunctivitis (red eyes). Anyone showing signs of these symptoms should visit the nearest health care provider immediately. No vaccine or medications are currnetly available to prevent or treat Zika infections, and as such it has become relatively difficult to control the number of infections. The only way the Zika virus can be identified for Belize is through a blood test carried out at the CARPHA.
Follow The San Pedro Sun News on Twitter, become a fan on Facebook. Stay updated via RSS